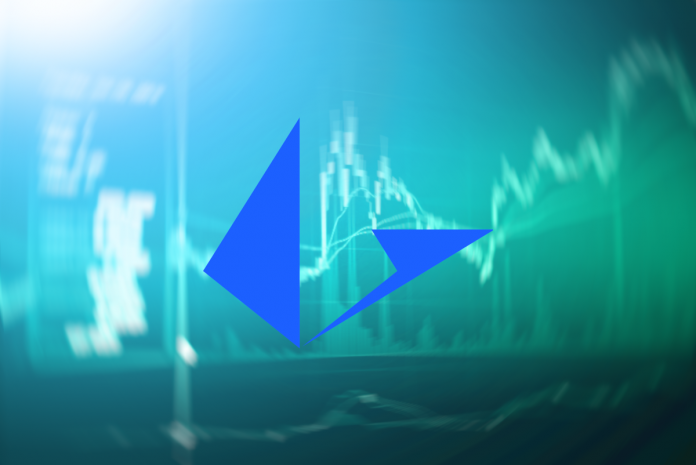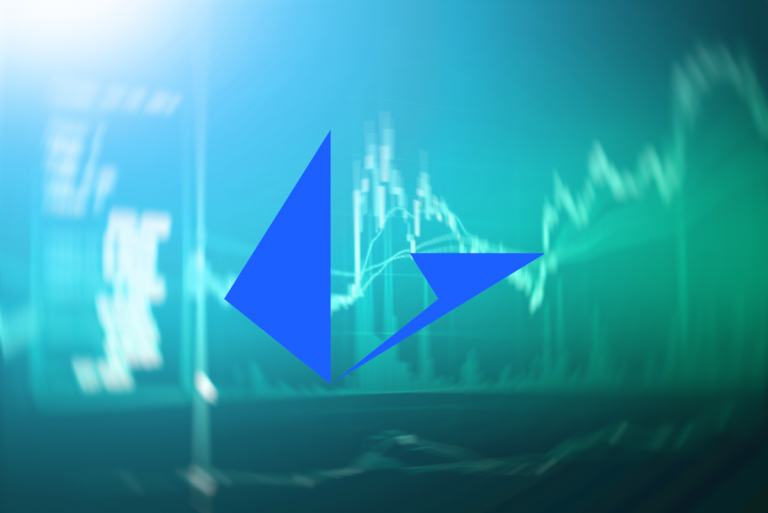 Loopring price continues to trade sideways at $2.7 after hitting an all-time high of $3.6 on November 10th. Loopring's ecosystem continues to grow and recently placed as the fourth-largest Layer-2 network by market share, following Arbitrum, Boba Network, and dYdX. Is LRC ready for a breakout above $3? Let's find out.
What Is Loopring?
Loopring is a Layer-2 network looking to solve Layer-1's congestion. There are a variety of Layer-2 solution networks implementing different scaling algorithms such as Optimistic Rollup, ZK Rollup, Plasma, and Validium.
Loopring uses ZK Rollups, a scalability solution allowing blockchains to validate transactions faster while also ensuring gas fees remain at a minimum.
Loopring enables traders to avoid Ethereum's costly gas fees by utilizing their Layer-2 network and providing higher transaction speed and throughput.
LRC has a fully functional Layer-2 app that allows anyone to connect via MetaMask. Users will have to deposit their Layer-1 ETH to Loopring's Layer-2 network to trade on the LRC market.
Loopring News
In recent news, Loopring continues to expand its ecosystem, listing DAOSquare (RICE) on its platform today. DAOSquare is an incubator for Web3 applications, similar to Y-Combinator in the early 21st century.
In addition, Loopring recently tweeted that they are looking for a Senior iOS + Android developer, signaling a continual growth in their ecosystem.
In other news, according to l2beat.com, Loopring is the fourth largest Layer-2 network based on total value locked (TVL).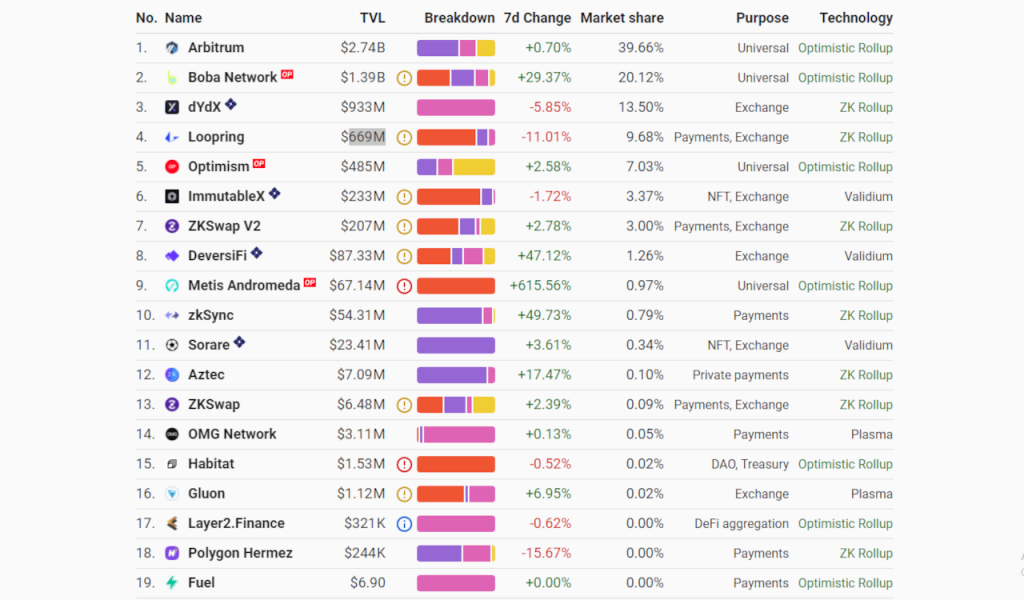 Moreover, the official Loopring Twitter account retweeted Andrew Kang's post showing that LRC has the highest recorded transactions per second.
— Loopring (@loopringorg) November 30, 2021
With the increase in TVL and the highest recorded TPS, Loopring is setting itself as a leader in the Layer-2 networks space. As Loopring's ecosystem evolves, LRC can quickly achieve a $1 billion TVL, which will place it as the top ZK Rollup network on the market.
Is LRC Ready for a Breakout?
Loopring price is currently trading at $2.84, up 0.64% in the past 24 hours. According to the LRC chart below, we can see that $2.7 has been a vital support level for the cryptocurrency.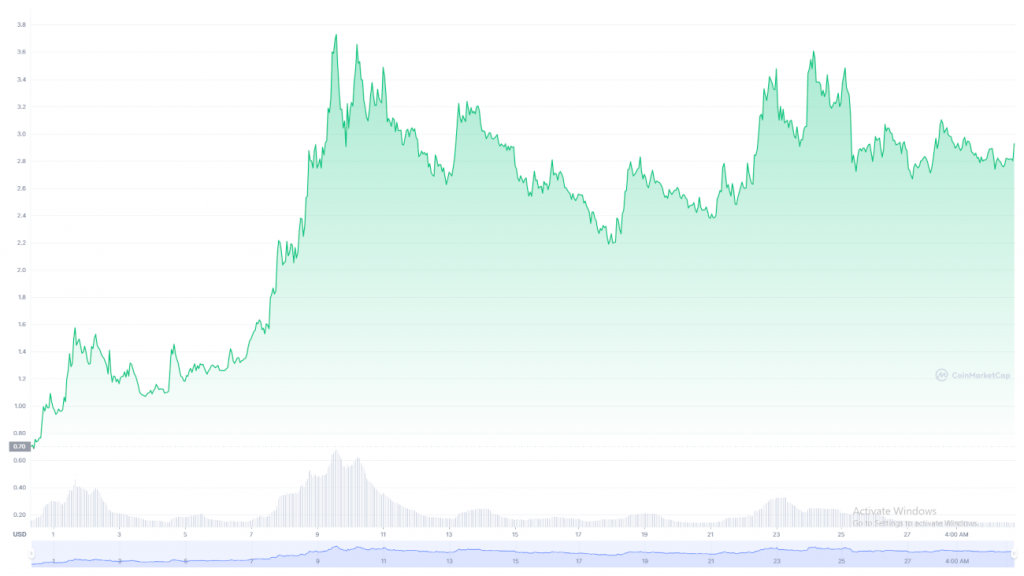 In addition, we can see that LRCs trading volume is relatively low, meaning that chances that the market will rally again anytime soon are slim.
However, the good news is LRC can maintain the $2.7 support level exceptionally well. Loopring has also tested the $3 support several times but unfortunately couldn't hold it.
We can't forget to mention the rumors of a potential GameStop partnership circulating all of November. The last we've heard regarding those rumors was on November 17th, when Loopring's CEO moved over $150 million worth of LRC. The 61 million LRC transaction triggered GameStop's NFT partnership speculation, but there were no further reports as of today.
There's no doubt that Loopring will see a massive bull run if / when GameStop announces the partnership, and it only makes sense that the market continues trading sideways for the time being.
Disclosure: This is not trading or investment advice. Always do your research before buying any cryptocurrency.
Follow us on Twitter @nulltxnews to stay up to date with the latest cryptocurrency news!