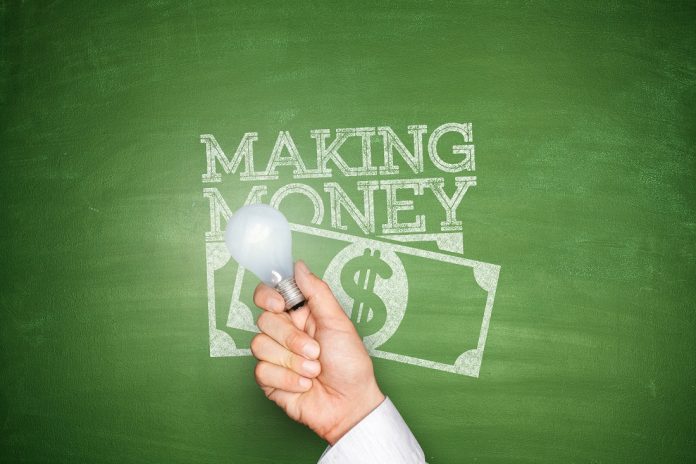 Making a specific amount of money in the cryptocurrency world is always challenging. Different methods need to be combined to increase one's chances of success. It is evident the focus on just one aspect or trading strategy will work more often than not, although having something to fall back on can easily offset trading mistakes or bearish momentum. In this edition of the preparations guide, we will look at some other options to explore.
Regular Trading Options
In the first edition of the preparations guide, I mentioned how getting verified on multiple exchanges is a must. This is not to just take advantage of arbitrage opportunities, but it also lets users buy and sell bigger amounts of cryptocurrency for regular trading. As such, I took a gamble on Livecoin by buying Dignity during its 30% drop yesterday in the hopes of seeing it rebound over the weekend or next week.  It is a small gamble, all things considered, as selling at the value I purchased at shouldn't pose many problems in the slightest.
Author note: Do not follow the strategy I employ blindly. There is a very high chance I am losing money by having hopes for Dignity (DIG). Traders always need to conduct their own research and not follow other people's behavior blindly.
Pursuing Airdrops is an Option
While there is some good money to be made every day from trading and arbitrage trading. It is always good to have another alternative on the table. More specifically, there are still plenty of cryptocurrency-related airdrops taking place across different platforms. They usually involve social media tasks, thus a separate Twitter, Facebook, and Telegram account might need to be created. After all, the goal is not to turn this into a shilling contest but projects, but rather explore ways to make steady money.
At the same time, one has to acknowledge there is also a chance airdrops will not be worth a lot of money. Finding the right balance between time involved and the potential reward is not necessarily straightforward in this industry. Especially with fluctuating prices and airdrop tokens only issued after the ICO – which might not be successful – a lot of unknown factors remain in place. Even so, it is an option I am actively considering just to have a break from looking at charts and widgets throughout the day.
The BitcoinTalk Signature Campaigns
One method often overlooked is how one could easily make some money by participating in a Bitcointalk signature campaign. Considering how I own a Legendary account – which was registered back in June of 2011 – there are plenty of signature campaigns to choose from. At the same time, it is important for me to not just pick a random campaign which might end up costing people money because they "trust" the service being advertised.
One interesting trend is how there are very few active Bitcointalk signature campaigns open at this time. In fact, there are only two to choose from right now, as the others either have payment issues or are no longer accepting new members. This further confirms this option is not necessarily worth exploring at this time, primarily because one can make a maximum of $70 every two weeks right now. It is still $140 a month for doing very little, although I will be doing a bit more research over the weekend.  
---
Disclaimer: This is not trading or investment advice. The above article is for entertainment and education purposes only. Please do your own research before purchasing or investing into any cryptocurrency.
Image(s): Shutterstock.com