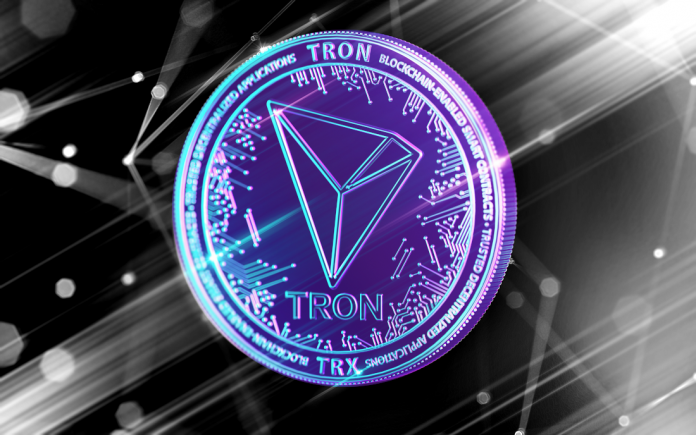 These are very interesting times for the cryptocurrency industry. After a brutal year in 2018, it seems 2019 will offer a few glimmers of hope. The Tron price is following yesterday's predicted pattern and now finds itself in the target range for traders and speculators. As such, keeping the current uptrend alive will pose its own set of challenges first and foremost.
TRON Price Uptrend Continues
It quickly became apparent there were high hopes for the Tron price yesterday. Speculators indicated the value per TRX would hit 550 Satoshi or more. At that time, such a goal seemed pretty much impossible to reach, but nothing is what it seems in this industry. Several hours later and one TRX sits at 573 Satoshi according to the global exchange average. Now that this goal has been hit, one has to wonder what comes next.
Over the past 24 hours, the TRON price has gained a total of 8.3% in both USD and BTC value. Because of this positive development, one TRX is now worth $0.022 and it seems that may not necessarily be the peak for today either. Considering how these gains are solid across the board without too many problems along the way, there might not necessarily be much room for future big gains.
On social media, there is a lot of Tron price excitement right now. The upcoming niTROn2019 conference is just around the corner, which has plenty of users wondering which announcements can be expected from this event. There will also be a post-event celebration for users who are interested in meeting the teams behind Troncard and Poppy's payment infrastructure.
Tickets now available to the Poppy After Party on January 18. Come celebrate at this post #niTROn2019 event with the teams behind #PoppyPOS and #Troncard, and key #TRON members.

Food and drinks will be available throughout the event.https://t.co/ruKCyQSwOH

— Poppy (@PoppyPOS) January 5, 2019
Furthermore, one cannot deny the rate at which the Tron network continues to grow. After successfully reaching the 1 million accounts milestone, that number has now increased to 1,2 million accounts less than two weeks later. A very interesting growth curve which is well worth keeping an eye on. Having a growing number of accounts usually confirms interest in the project is growing.
Six months to get 1,000,000 $trx #tron accounts… 12 days later there already are 1,200,000 accounts. We will clearly see new trx/btc ATH this year.
If you missed $1 bitcoin dont miss $0.02 TRX

— CRYPTONITA (@Cryptonita_es) January 5, 2019
What is equally interesting is how the Tron price is successfully moving up without Bitcoin doing much. Although the world's leading cryptocurrency isn't looking all that bad by any means, it usually needs to surge prior to altcoins like Tron making an impact of their own. Today proves to be slightly different in this regard, which may hint at some further upward momentum in the coming hours.
So $TRX made a jump up today without $BTC moving at all….wait till $BTC starts to pump…..and the #niTROn2019 Summit coming up…..Hodl on this weekend, #HODLTRX $BTT

— AH $TRX $TEL $OCN $CNN (@thacryptomaniac) January 5, 2019
All of the signs point toward a very interesting month for Tron. Depending on how the NiTROn event is appreciated by the community at large, this could be the beginning of a very extensive uptrend. Even so, there is a good chance a brief dip will occur fairly soon, primarily because crypto trading during the weekend is usually very different from trades during the rest of the week. If the trading volume remains in place, reaching $0.025 is very plausible.  
---
Disclaimer: This is not trading or investment advice. The above article is for entertainment and education purposes only. Please do your own research before purchasing or investing into any cryptocurrency.
Image(s): Shutterstock.com