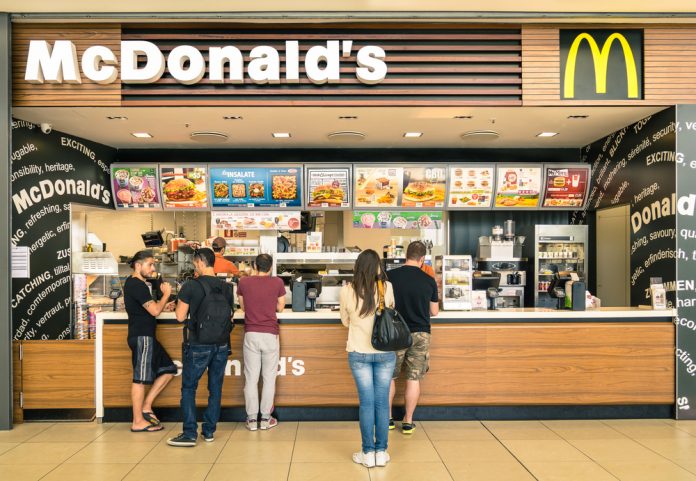 There is a lot of confusion as to what exactly McDonald's is really doing with its MacCoin. A fair few people seem to think the company is entering the world of cryptocurrency, even though this is clearly more of a voucher system. Every MacCoin can be redeemed for a Big Mac, which is pretty neat.
MacCoin Sparks the Imagination
There have been rumors about fast food chains entering the cryptocurrency world before. Burger King did it with their WhopperCoin, although it is still unclear if and when that venture will ever become a global initiative. So far, that seems rather unlikely, although it is good to see such companies create new ways to interact with their customers.
McDonalds is now seemingly taking a similar approach. The launch of its MacCoin digital "currency" coincides with the 50-year anniversary of the Big Mac. This iconic hamburger has been around for quite some time now, and it will continue to be of great appeal to consumers around the world for many years to come.
Very few food items could ever last as long as the Big Mac has. Most forms of food tend to disappear after a while or get turned into something completely different. The Big Mac hasn't seen any shocking changes over the years, although there may still be room for improvement. To celebrate this milestone anniversary, McDonald's is issuing the global MacCoin currency which can be redeemed for a free burger at any McDonald's restaurant around the world.
There is only one requirement to receive this free global currency. Anyone who buys a Big Mac on August 2 will be given access to the MacCoin currency. There is a limit of 1 per customer per purchase, which is only to be expected. This also confirms that the MacCoin is a voucher system more than anything else. It should certainly not be considered as an actual cryptocurrency, as that has never been the purpose of MacCoin.
The name MacCoin is aptly chosen, although it may cause a bit of confusion. The term "currency" is added on purpose to show that this voucher system is redeemable for tangible goods and is only linked to the Big Mac specifically. It cannot be used to order anything else off the McDonald's menu, although it is possible the fast food chain will explore other options when it reaches a new major anniversary milestone.
All in all, it is a very interesting venture by McDonald's. It also further shows how interesting and popular concepts can be used as marketing tools by major brands. Although most people would prefer to see McDonald's accept Bitcoin and altcoins directly, it seems highly unlikely that will ever happen. Anything is possible in this world, though, as the concept of Bitcoin and cryptocurrency is not going away anytime soon.
Image(s): Shutterstock.com