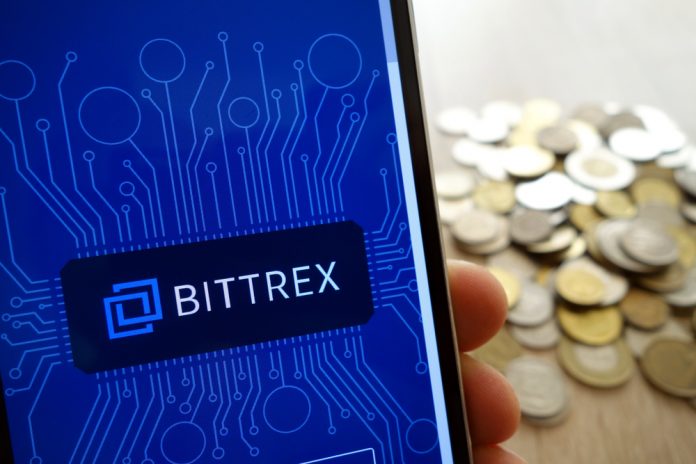 Cryptocurrency exchanges need to continue to grow and add support for additional currencies. Bittrex made it clear that it would introduce USD trading for regular clients very soon. Although a few users can access this service already, it appears more users will be given access to this service in the very near future.
Bittrex Expands USD Trading Functions
Most major cryptocurrency exchanges offer users the ability to convert directly between fiat currency and cryptocurrency. In the case of Bittrex, its main fiat currency is the US dollar. Although that was first announced in May of 2018, there still aren't too many people who can actually trade with the US dollar on the exchange.
That situation is slowly coming to change. More specifically, Bittrex has emailed some users to inform them that their personal accounts are now eligible for USD trading. Those users have been asked whether they desire the ability to make deposits and withdrawals in addition to simply trade with USD.
Although there is still a long way to go until everyone on Bittrex can access these features, the current situation is evolving fairly quickly. As more users gain access to USD trading functionality, it is evident that there will be some interesting cryptocurrency price developments. More fiat currency on-ramp support will attract cryptocurrency users from all over the world in fairly quick succession.
Additionally, users who receive the aforementioned email from Bittrex will need to submit an official trading request form. Without doing so, the new functionality will not be enabled on one's account. It is a small additional step to take, but one that most people may overlook if they are not paying attention. Moreover, requests are subject to an official approval process by the Bittrex team.
The big question is how Bittrex will evolve once more users are given access to USD functionality. Bittrex is not the biggest exchange as of right now, although it is still pretty popular among altcoin traders. Bittrex doesn't offer many USD trading pairs either, as they are limited to Bitcoin, Ethereum, USDT, and TUSD at this point in time.
For the cryptocurrency industry, this is relatively positive news. Although it may not make much of an impact right away, the current situation looks relatively promising. More currencies are improving their market positions, which is another example of how the industry as a whole is maturing. Developments like these help put Bitcoin and altcoins on people's radar.
Image(s): Shutterstock.com