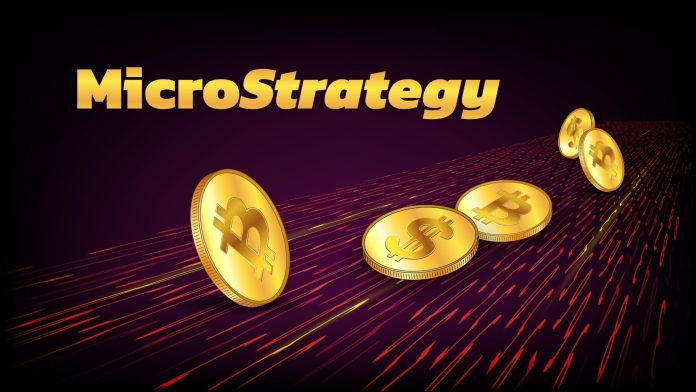 MicroStrategy's steadfast belief in Bitcoin has proven to be a wise investment strategy, as the company's significant BTC holdings have begun to yield substantial returns. Despite facing challenges such as the bear market and industry crises, MicroStrategy remained committed to accumulating Bitcoin, and their patience seems to be paying off.
$200M In Profit For MicroStrategy
With a total of 152,333 BTC, acquired at a cost of $4.52 billion, MicroStrategy's Bitcoin investment is now valued at $4.728 billion. This translates to a profit of over $200 million, highlighting the positive impact of Bitcoin's recent price surge. BTC's rise above the $31,000 level has surpassed the average cost price at which MicroStrategy made its purchases, further bolstering the company's profitability.
MicroStrategy's Commitment Tale
MicroStrategy's commitment to Bitcoin began in 2020, and one of their most significant purchases occurred in June when they acquired 12,333 BTC at an average price of $28,136, totaling $347 million. This recent purchase has brought the average price of the company's BTC holdings down to $29,668, placing MicroStrategy in a profitable position due to Bitcoin's ongoing price rally.
Factors Leading To MicroStrategy's Success
The success of MicroStrategy's Bitcoin investment can be attributed to several factors. First, the company's early entry into the market allowed them to accumulate a significant amount of BTC at relatively lower prices, enabling them to benefit from the asset's appreciation. Second, MicroStrategy's unwavering confidence in Bitcoin demonstrates their deep understanding of the digital asset and its long-term potential.
MicroStrategy's bullish stance on Bitcoin aligns with the growing acceptance of cryptocurrencies as a viable investment asset. As more institutional investors and companies recognize the value of digital currencies, MicroStrategy stands as a prominent example of a public company successfully integrating Bitcoin into its investment strategy.
The profitability of MicroStrategy's Bitcoin holdings not only showcases the potential for substantial returns in the cryptocurrency market but also bolsters the company's reputation as a forward-thinking and innovative entity. As Bitcoin continues to gain mainstream acceptance, MicroStrategy's early and consistent investment in the digital asset positions them favorably for future opportunities and further potential returns.
Disclosure: This is not trading or investment advice. Always do your research before buying any cryptocurrency or investing in any services.
Follow us on Twitter @nulltxnews to stay updated with the latest Crypto, NFT, AI, Cybersecurity, Distributed Computing, and Metaverse news!
Image Source: kviztln/123RF // Image Effects by Colorcinch