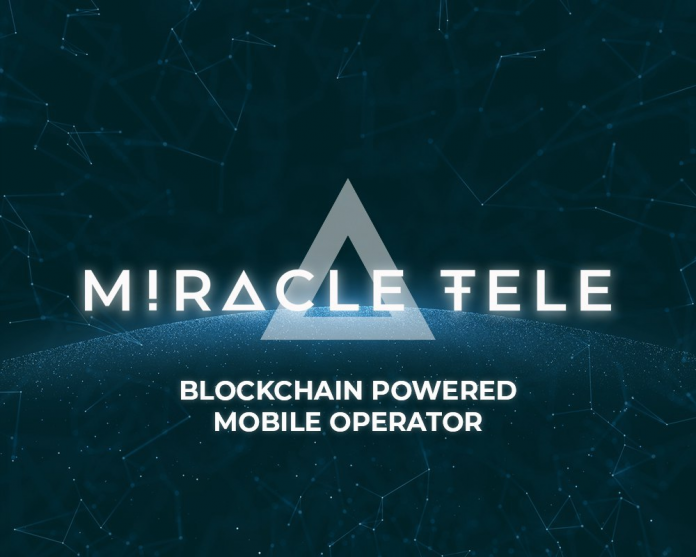 Miracle Tele recently released information regarding its ongoing crowdfunding effort. The funds from the token sale will be used to build a decentralized mobile network service across the globe, creating a consumer-centered, value-based telephony service.
Mobile Telephony Has Evolved
Over the years, mobile telephones have been in the fast lane of technological trends, especially in their features and underlying infrastructures. In the past, it would have been hard to imagine that today's mobile phones would even be possible. Today, the mobile economy sits comfortably north of $1.6 trillion USD.
Despite these achievements, the mobile network industry continues to experience a heavy dose of expenditures carried out on installations of infrastructure and maintenance. These are further passed on to consumers in the form of high call and data tariffs. Moreover, centralized mobile network operators have to stay profitable, hence, they have few incentives to lower rates. This inevitably leaves a lot to be desired from the perspective of their customers.
Miracle Tele's Blockchain Magic
Miracle Tele is a mobile virtual network (MVN) operator currently registered in the Czech Republic with an office in Prague. Its aim is to disrupt the mobile network industry by providing high-quality international call and browsing services in one SIM card and also introducing a blockchain-based incentivized mobile communication model.
The blockchain model for Miracle Tele is such that it does not require conventional hardware infrastructures to be operational. This helps to reduce the overall operational expenses. By doing this, it hopes to achieve a reduced cost of mobile services and also create economic value for consumers.
Miracle Tele's decentralized model also allows its clients to retain their privacy rights and provides a cheaper and more affordable communication system for consumers.
Features of Miracle Tele
A flat calling rate of EUR 0.20 across 163 countries, making international calls seem as though they were local. More so, incoming calls are free of charge. Data services are relatively low, but they are subject to individual country policies.
Other features include a pay-as-you-go service and virtual numbers to be chosen from a selection of countries such as US, EU, Canada, Australia and many more. These are offered at a fair price of EUR 2 and 3 monthly. The platform will also provide free data services for WhatsApp and Telegram.
Miracle Tele will be the first mobile network operator to accept crypto and fiat currency payments to top-up calling credit. The stacking model of Miracle Tele allows TELE tokens holders to earn a biweekly share of dividends from net profits. An independent blockchain is expected to be released by 2020 to relieve the network of the transaction costs incurred on the Ethereum blockchain.
The TELE Token
TELE is an Ethereum-based ERC20 utility token with a total supply 300 million. 150 million TELE tokens will be distributed among supporters and early adopters of the project. Currently set at a base price of 0.1 EUR per TELE token, prospective backers can obtain the tokens from Miracle Tele's official webpage. Other ways to obtain the TELE tokens include a social media bounty campaign and an airdrop event which is scheduled to end by late September.
For more information about the token sale, or to learn about the platform, check out Miracle Tele's website. To engage with the community and team members, hop into their Telegram channel. For social media updates, follow their Facebook and Twitter accounts.
---
This is a sponsored article and does not necessarily reflect the opinions or views held by any employees of NullTX. This is not investment, trading, or gambling advice. Always conduct your own independent research.
Image(s): Shutterstock.com