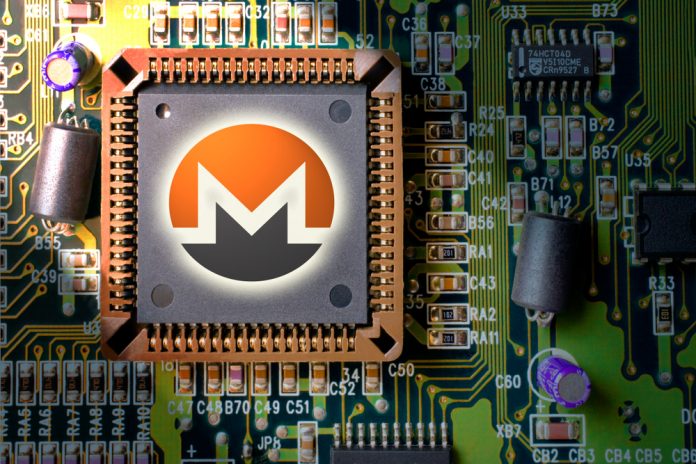 It has been a rather interesting 24-hour period for most cryptocurrencies on the market today. Interestingly enough, most people tend to overlook the Monero price in this regard. While it may not be in the top 10 any longer, it is evident the 24-hour gains should not be overlooked by any means.
Monero Price Surge is Surprising
For one of the top cryptocurrencies with perhaps the lowest trading volume of the top 15, the Monero price is doing surprisingly well. Although this gain is mainly materializing thanks to the rise in Bitcoin's value, it would appear this anonymity-oriented altcoin is in high demand as of right now. Whether or not that is due to its rising popularity on the darknet, remains to be seen.
Even so, the Monero price has noted a strong 5.67% value increase in the past 24 hours. That in itself is quite interesting, especially when considering how Monero hardly ever makes any real headlines. Moreover, it is one of only three currencies being banned from fiat currency trading in Japan, as that country isn't too keen on currencies providing either privacy or anonymity at this time.
There is also a rather steep increase in the XMR/BTC ratio as well. More specifically, this ratio improved by 4.44% in favor of the altcoin over the past 24 hours. That in itself seems to confirm there is plenty of demand for Monero as of right now, especially by people who are looking to diversify their Bitcoin holdings in the process.
Despite these positive numbers, the Monero trading volume is still as low as it has been for most of 2017 and 2018. With just $43.185m in 24-hour trading volume, XMR remains one of the least liquid markets in the top 15. This is partially due to a lack of fiat currency trading pairs, albeit it is also possible a lot of XMR is bought and sold outside of centralized trading platforms.
Speaking of centralized exchanges, HitBTC is once again the biggest trading platform for XMR. Binance and Poloniex complete the top three, all of them with a BTC pair. HitBTC's USDT pair ranks fourth, followed by Bitfinex's USD pair in fifth place. A very odd mix of pairs, and a lot of people won't be too pleased seeing HitBTC represent over 33.6% of all trades.
Whether or not the Monero price trend will remain in place, remains to be seen. It is evident there's still some looming negative pressure waiting to bring all prices down again. For the Monero price, the current value of $127 may not become the new stable support level right away. A drop to $120 or possibly lower appears to be a matter of time at this stage.
Image(s): Shutterstock.com