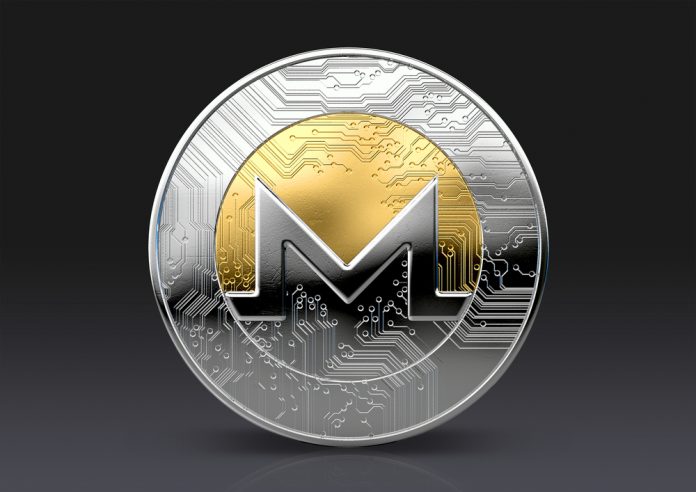 It is very difficult to make sense of the current cryptocurrency market momentum. While the overall trend is extremely bullish, the reasoning behind it remains an elusive mystery. For most of the markets, that is a good thing. Looking at the Monero price, for example, things are definitely looking very promising.
Monero Price Finally Gets a Boost
It has become apparent the altcoins are not benefiting much from Bitcoin's current upward trend. When the going gets tough for altcoins, they tend to lose value regardless of what Bitcoin is doing. The current trend is one of the rare times when Bitcoin takes up all of the positive momentum and the altcoins will have to wait their turn. Even so, the Monero price shows there is positive momentum to be had regardless.
Over the past 24 hours, the Monero has risen by 4.44%. It is a very interesting increase, especially when considering most other altcoins struggle to note even half of such a gain. The altcoins are struggling a bit, yet the current Bitcoin price is still dragging up the average value of altcoins regardless. A current Monero price of $140.96 is more than fair at this stage, as it will undoubtedly increase in the hours and days to come.
Despite this positive trend in USD value, Monero follows the example set by other altcoins. It is losing value compared to Bitcoin, but that is not entirely surprising Bitcoin is taking the lion's share of the current market momentum, and it will continue to do so for quite some time to come, by the look of things. For the Monero price, this should not cause any major issues in the coming days
Despite the overall cryptocurrency trading volume increasing, Monero isn't seeing any real changes in its average trading volume. Just $45.972m has been traded across centralized exchanges in the past 24 hours. It is not the most spectacular volume by any means, yet it seems to be more than sufficient to keep things going at the current pace.
That volume is mainly established by the HitBTC exchange. Its BTC pair is well ahead of similar pairs on Binance and Poloniex. Bitfinex offers a USD pair, whereas HitBTC contributes a USDT market to the top five as well. All things considered, this is very positive for Monero as a whole, even though the current Monero price may not be where some speculators would like it to be.
If the Bitcoin rally continues for a while – which it seemingly will – the Monero price will benefit from this momentum by default. It may not result in steep USD gains overnight, but all markets are inching up over the past few days. Slow and steady wins the race, especially in the cryptocurrency industry. So far, things are going according to plan, but the situation always remains subject to change first and foremost.
Image(s): Shutterstock.com