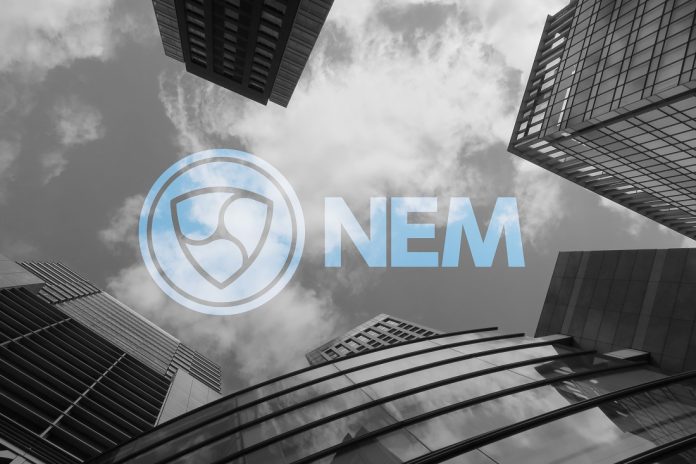 A lot of cryptocurrency traders and speculators were surprised by the NEM price uptrend yesterday. That is only normal, as this market noted stronger gains than the entire top 15 combined. As such, one usually wonders how long the trend remains in place. So far, things are still looking pretty good, as the surge simply continues. A very solid push upward, although no other markets appear to be following suit.
NEM Price Rush Isn't Over
For the longest time throughout 2018, all altcoin markets have remained subdued. This applies as much as to NEM as it does to all other major cryptocurrencies. As such, it has become a market many traders purposefully began overlooking, simply because it held no promise whatsoever. That situation has come to change in a significant manner over the past few hours.
More specifically, the NEM price uptrend began over 16 hours ago. Whereas most people expected it to decrease in volume and intensity pretty quickly, the opposite has come true. Over the past 24 hours, there is now a 23.5% gain in USD value and a 24.5% gain over Bitcoin. Both of these statistics are incredibly bullish, although there will be a correction sooner or later.
Most of the excitement surrounding NEM comes from the Coincheck exchange resuming its services. That is a positive sign for the cryptocurrency industry as a whole. However, another exchange has announced XEM trading, as DragonEx is opening an XEM/BTC trading market in the coming days. More liquidity is always a good sign for any cryptocurrency
#DragonEx #DT $XEM #NEM
DragonEx adds $XEM (@NEMofficial) on "NEW".
For more information: https://t.co/vdnHLjOfS7 pic.twitter.com/1rIvCWCADO

— DragonEx (@Dragonex_io) November 13, 2018
Most traders and speculators pay attention to technical analysis first and foremost. That is always an interesting way of going about things. In the case of NEM, the current trend looks very bullish, according to CryptoMoe81. Going long at the current price level is a big risk, though, as there are steep gains in place already.
Comment $XEM: The Gap resistance semis to broken soon. Good opportunity to go LONG. #xem #NEM #cryptotrader #tradingcrypto #Crypto #blockchain pic.twitter.com/2nTVrfIZyW

— CryptoMoe₿1 (@CryptoMoe81) November 13, 2018
One could also argue technical analysis accurately predicted this uptrend several days ago. The chart by Crypto Invincible confirmed NEM was bound to break out around this period, although this spectacular rise was not necessarily something most people had in mind whatsoever. Even so, things can sometimes work out for the better.
$XEM accumulation starts.#Chart #MajorEvent31Dec pic.twitter.com/txv3TuA9v5

— Crypto Invincible💎 (@CryptoInvincble) November 10, 2018
All of the current statistics for NEM look incredibly promising. While its overall trading platform is still pretty weak in some people's eyes, it is sufficient to keep this uptrend going for a few more hours at the least. A very peculiar development, especially as NEM approaches $0.12 again. A further push to $0.125 isn't impossible, but things will potentially stall near that level.
---
Disclaimer: This is not trading or investment advice. The above article is for entertainment and education purposes only. Please do your own research before purchasing or investing into any cryptocurrency.
Image(s): Shutterstock.com