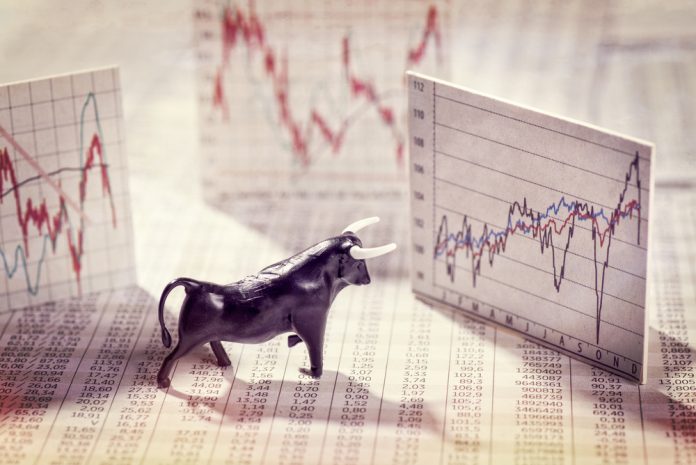 A lot of eyes are on the XRP price, for the time being. That decision makes a lot of sense first and foremost, primarily because this asset has been poised for growth for some time now. In the case of XRP, there is still some positive momentum brewing. As the Ripple ecosystem grows and evolves, so will the demand for XRP in many different ways.
The XRP Price Surge Continues
It is quite interesting to see how different crypto markets evolve during this final leg of 2018. While Ripple's XRP is not a traditional cryptocurrency, it is traded on the same platforms and against the same assets as Bitcoin. Even so, there seems to be a big difference between the two, as XRP's value is rising BTC remains incredibly flat.
Over the past 24 hours, there has been an ongoing XRP price uptrend. Its value has risen above $0.52 again, courtesy of a 2.5% gain. All of these developments are very promising for XRP hodlers, as the 8,200 Satoshi level is well within reach again. This is considered an important range of support, although it is still too early to draw any real conclusions.
Finding reasons for this XRP price excitement is not overly difficult by any means. Ripple has made some key announcement this week, although most of them seem to go by largely unnoticed. The "flight payment" advertisement on its Twitter account, for example, is a pretty interesting way of marketing their own product. Although it has nothing to do with facilitating airline travel, the correlation between boarding a flight and sending money globally cannot be ignored whatsoever.
Would you get on a flight without knowing your arrival time? https://t.co/fWuGHcp3Tu pic.twitter.com/OWN4L0tlm6

— Ripple (@Ripple) November 8, 2018
Earlier this week, a real-world demo of Money Tap also drew a lot of attention. This real-time payments application is powered by Ripple technology, which can bode well for future XRP adoption. It is currently being demonstrated for usage in Japan, as the Asian nation looks to become a cashless society. Digital assets will undoubtedly play a big role in that transition.
SBI Ripple Asia demoed MoneyTap, a real-time payments app powered by Ripple, at @sgfintechfest and discussed how it helps Japan go cashless. More on MoneyTap: https://t.co/xIPU3nQf7c pic.twitter.com/3BoQy5vbpg

— Ripple (@Ripple) November 13, 2018
The most recent announcement comes in the form of a panel talk between Brad Garlinghouse and IMF Deputy General Counsel Ross Leckow. Both parties agree more regulatory clarity needs to be provided for digital assets. Moreover, both parties see major financial opportunities in the ASEAN region. It does not lead to a direct partnership just yet, but it is definitely a step in the right direction.
At @sgfintechfest, @IMFNews' Ross Leckow and @bgarlinghouse agree regulatory clarity for digital assets, and market opportunity in ASEAN, offer huge advantages for financial institutions in the region. https://t.co/SnrZAUtDRw

— Ripple (@Ripple) November 13, 2018
All of these signs point toward a very bright future for Ripple. That does not automatically mean XRP will suddenly become an asset subject to massive global demand, but one cannot deny the possibility either. Ripple and XRP are entwined where their potential success is concerned, although nothing has been set in stone just yet. A push to $0.55 still seems likely, but it will require some effort.
---
Disclaimer: This is not trading or investment advice. The above article is for entertainment and education purposes only. Please do your own research before purchasing or investing into any cryptocurrency.
Image(s): Shutterstock.com