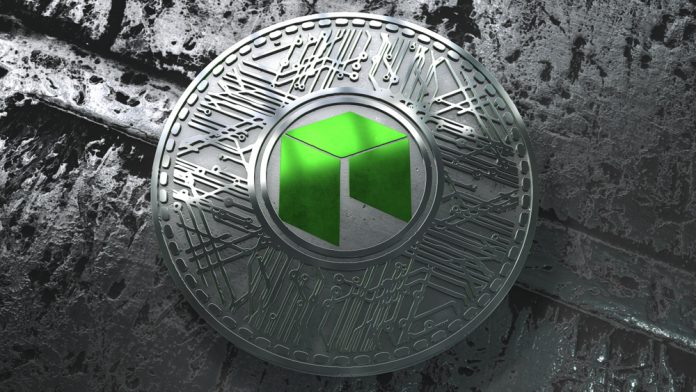 There is never a boring day in the world of cryptocurrencies. Despite overwhelming bearish momentum over the past few days, the momentum is turning rather positive again. For the NEO price, gains in both USD and BTC departments are a welcome sight. Combined with ongoing community developments, the coming months can become rather interesting for this altcoin.
NEO Price Makes Another Move
Recovering from a setback in the cryptocurrency industry is always challenging. With Bitcoin showing bullish momentum prior to the weekend,  most altcoins are following suit. There is still a sense of uneasiness among enthusiasts, as caution remains advised at this stage. For NEO price watchers, the momentum is turning bullish. A value of $20 is well within reach at this stage.
As is usually the case, the NEO community is abuzz with excitement. Some interesting things are happening behind the scenes. The new NEO Name Service will make it easier for projects to be discovered and marketed accordingly. It will also offer incentives to supporters of this new system. Elevating the NEO blockchain to a whole new level requires innovative and approachable solutions such as NNS.
Additionally, there is the excitement regarding Imusify. This particular NEO-based project focuses its attention on building a decentralized platform for music-related digital content. Ranging from audio to video and apps to blogging, anyone will be able to join the network. It can become a worthwhile venture for upcoming artists to gain more traction. Whether or not Imusify can effectively "hang" with platforms such as Soundcloud or Bandcamp, is a different matter altogether.
Another interesting addition to NEO comes in the form of CGAS. This particular tool provides contract mapping of GAS on the NEO blockchain. This NEP-5 token has a supply equal to GAS, and will bring many benefits to the blockchain ecosystem as a whole. GAS can be transferred within smart contracts built on top of NEO, yet the fees can be paid with CGAS. It will be interesting to see how this addition will affect this project in the months to come.
Last but not least, it appears NEO was almost successful in buying BitTorrent Inc. Although the company was acquired by TRON founder Justin Sun, he was not the only interested party with cryptocurrency ties. New information shows Neo Global Capital offered more money than Sun, yet BitTorrent Inc owners opted for TRON instead. A missed opportunity for both NEO and BitTorrent Inc.
All of these changes contribute to the current NEO price momentum in their own way. A 4.84% increase in USD value and a 3.95% gain over Bitcoin tell the story so far. It seems the NEO price will easily surpass $20 in the coming days, but holding on to such a value will prove difficult. Even so, the cryptocurrency markets will see a new major bull run eventually. If not this time, a small uptrend can still be established regardless.
Image(s): Shutterstock.com