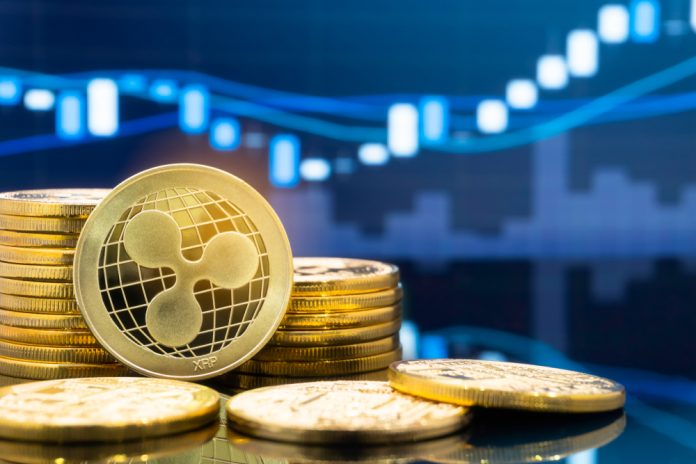 Despite most cryptocurrency still stuck in the dirt right now, it appears things will turn around at some point in the near future. The XRP price is an exciting example in this regard, as it notes a small gain while Bitcoin is still down by 7% and more. A wave of fresh news will push the value of this asset even higher in the coming weeks.
XRP Price is Off to The Races
Most of the top cryptocurrencies are not in the best of places right now. This most recent market dip raises a lot of questions, whereas answers are very difficult to come by. Everything hinges on the Bitcoin momentum, which is not looking all that great right now. Even so, the XRP price shows things can turn around on a dime.
There is a list of major news to get through for Ripple and its native asset. A lot of things happen behind the scenes, albeit their impact on the actual market is always very difficult to predict first and foremost. It has become apparent Ripple is in very high demand right now, primarily because of dozens of firms signing production contracts with Ripple.
These details were revealed during the Crypto Finance Conference, further indicating big things are on the horizon. Although some of the partners have become apparent in recent months, the list of firms exploring Ripple technology is a lot longer than most people give it credit for. According to Ripple co-founder Chris Larsen, over 100 companies are now exploring new products and services, which is a very impressive number.
A new feature which will streamline the fiat-to-XRP process is under development. Known as XRParrot, it will primarily focus on converting Euros to XRP in a convenient manner. The project is still in development, but some details regarding the inner workings have become apparent. Users need to enter a mobile phone number, use their IBAN to fund their XRP wallet, and confirm the details. That is all there is to this service, at least on paper.
By far the biggest announcement this week is the launch of TransferGo's new remittance service. It is powered by Ripple technology and aims to streamline the Europe-India gateway altogether. Focusing on these two markets is of great importance, as there are a lot of opportunities to explore. How this new service will affect the XRP price, remains to be determined.
It is safe to say all of these tidbits have affected the XRP price already. Together with a trading volume of $334m, things are looking very good for Ripple's native asset at this time. Sustaining this trend while other markets remain bearish, however, is a different matter altogether. As long as its gains over Bitcoin remain in place, things will get rather interesting to keep an eye on.
Image(s): Shutterstock.com