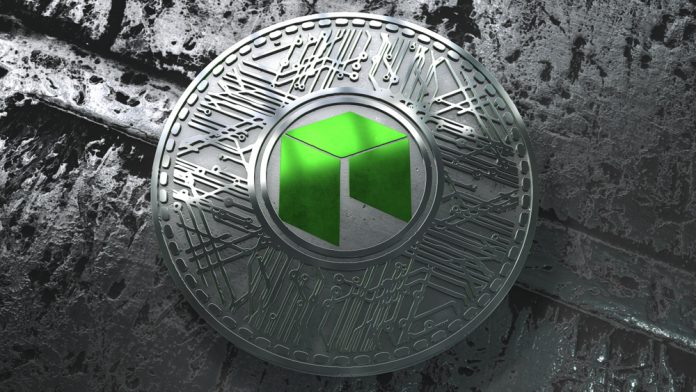 It seems the cryptocurrency markets will close the weekend in the low red. Most currencies have lost value in the past 24 hours, whereas a few others have gained a bit of value in the process. A remarkable trend, yet also an aspect that makes cryptocurrency so appealing. The NEO price, for example, is trying to mount somewhat of a comeback in this regard.
NEO Price Surpasses $30 Again
Over the past few weeks, there has been very little focus on NEO or the NEO price among cryptocurrency speculators. With all cryptocurrency markets suffering from unrelenting bearish pressure, it seems some altcoins are on the verge of becoming far less appealing in this regard. For NEO, that situation is seemingly changing again.
Looking at the chart, there is a modest NEO price increase over the past 24 hours. It is a positive trend after everything that has happened throughout 2018 so far. Reaching the all-time high EO price of $155 will be pretty much impossible this year, unless something changes drastically. For now, that seems rather unlikely, as the current momentum just isn't positive.
As one would come to expect, this current NEO price gain is made possible thanks to a small improvement in the NEO/BTC ratio. Thanks to a 2.7% increase in favor of the altcoin, things are looking up, for the time being. It is evident this momentum can – and probably will – turn around on a dime, which is not something to look forward to.
Similar to most other cryptocurrencies, NEO is enjoying a slight increase in 24-hour trading volume. Although $74m is far from impressive compared to a few months ago, it is still better than some other altcoins on the market today. If this volume keeps up for a few days, there may be some further NEO price gains to enjoy.
No one will be surprised to learn Binance is the largest exchange for NEO trading volume. Its BTC and USDT pairs are clearly ahead of CoinEX's, BCEX's, and CoinEgg's BTC pairs. No fiat currency markets in the top five can be quite problematic for NEO moving forward. although it remains to be seen if Bitfinex's USD market can mount a surprising push tomorrow.
Ending the weekend on a high is quite positive for NEO price speculators. Whether or not the value will remain above $30 for much longer, is a different matter altogether. Something has to change for all cryptocurrency markets in the coming days, or things will undoubtedly turn different shades of red once again.
Image(s): Shutterstock.com