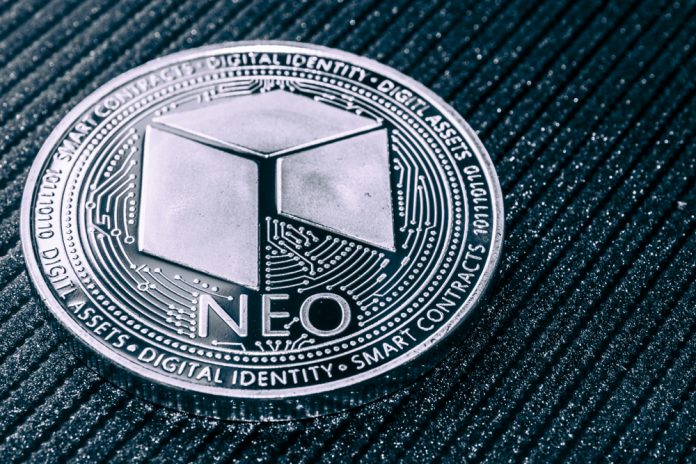 In the world of altcoin trading, there isn't too much to get excited about these days. After all, most of the top 20 currencies are in the red right now with little improvement in sight. NEO is still trying to note some sort of uptrend, although sustaining a value of over $17 will be quite challenging.
NEO Price Surpasses $17
It is always interesting to see how things evolve in the world of altcoins. A lot of people flock to Bitcoin first and foremost, yet the world's leading cryptocurrency has been a bit of a letdown throughout 2018. Some altcoins try to benefit from this stagnating price momentum, and NEO is seemingly reaping the rewards at this time.
Over the past 24 hours, the NEO price has surpassed $17 again. It is not the first time this happens this year, although any uptrend to remain above that value has been pushed down fairly quickly. It remains to be seen if this latest push will yield any results, although the current trend looks promising. A 3.5% increase in USD value and a 4% gain over Bitcoin are quite telling.
Looking at the social media activity pertaining to NEO, it is evident some interesting things are happening. A NEO technical article competition is being organized as of right now. This venture runs between now and December 19th. The best articles will receive a financial compensation to be paid in NEO, which makes for an interesting opportunity. More technical articles will help raise awareness about NEO in the long run, which can only be considered to be a good thing.
Call for #NEO Technical Articles!!!😛
We are running a competition to encourage participants to share their experiences and knowledge focusing on the technical aspects of #NEO #Blockchain. Submission is open until Dec.17!
Find more detail here: https://t.co/CLiBcPX1Qn pic.twitter.com/abv4XzMN4i

— NEO Smart Economy (@NEO_Blockchain) October 18, 2018
Interestingly enough, not everyone thinks the NEO price will continue to move up. DaVinci, for example, sees an ascending triangle forming for NEO, which could effectively cause the market to see a pretty steep correction later this week. For the time being, the support seems to hold its own quite well, although a dip below $17 can be quite problematic.
Ascending triangle on #neo

Havent opened any trade though.. waiting for grey line to break, so bears can take over.. pic.twitter.com/kyvCHg35fl

— DaVinci (@crypto_DaVinci) October 18, 2018
One interesting announcement has been made regarding an upcoming NEO fork. Known as Neo Super Fork, a clone of NEO will be created, and an airdrop will occur for all existing token holders. Users will receive the newly created NEOX token for every NEO they hold in their wallet at the same of the snapshot. That fork will occur on November 10th, which gives NEO owners something to look forward to.
$neo fork le 10 novembre. Projet non affilié à #neo. Distribution à 2:1.
Voyons voir comment les choses evoluent ! pic.twitter.com/EA1YuIhjep

— CryptoFrenchy (@FrenchyCrypto) October 18, 2018
Based on the current circumstances, it will be interesting to see how the NEO price evolves in the near future. There is a pretty strong uptrend brewing, although key support levels can still be broken with some ease. Its overall trading volume of $206m shows there is sufficient interest in this altcoin right now, albeit things can always turn around when people least expect it.
Image(s): Shutterstock.com