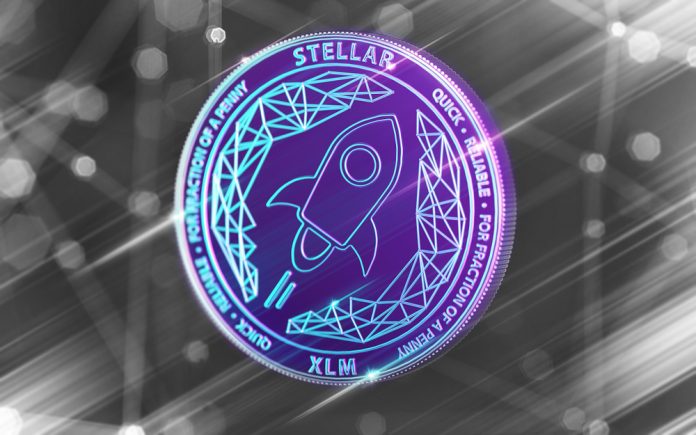 Not too much is happening in the top cryptocurrency department as of right now. Bitcoin is still unsure whether to go up or down, which leaves all other currencies at a loss as well. One interesting exception is Stellar, as the asset is going through a rather positive spell right now. Reaching $0.25 seems to be a matter of time, assuming this uptrend can be sustained.
Stellar Price Should Hit $0.25
It has been a pretty interesting week for all cryptocurrencies and digital assets, albeit not necessarily for the right reasons. Strong gains early in the week have evaporated quickly again, and some currencies are looking at an effective net loss for this week. Stellar is trying to turn the ship around a bit, as this asset is noting a solid uptrend whereas other top currencies are at a proverbial standstill.
Over the past 24 hours, the Stellar value has risen by just under 4.5%. That is a pretty interesting trend, although it is not the biggest gain speculators are looking for right now either. There is also a 4.5% increase in the XLM/BTC ratio, which is a pretty interesting development to keep an eye on. This uptrend is pretty solid, though the trading volume of under $73m is not exactly awe-inspiring.
Looking across social media, it seems most people are focusing on the XLM price first and foremost. That is not entirely abnormal, as everyone wants to make money somehow. In the case of Stellar, Marco Pasa is confident $0.3 could be hit, assuming the value can surpass $0.275 with relative ease. If not, a retest of the $0.18 level might occur sooner rather than later.
#xlm de 0,30 $ üstüne atarsa sert hareket yapması muhtemel görünüyor,ilk olarak 0,275 kırılımı izlenmeli,kıramazsa tekrar 0,18 $ test edebilir. ytd pic.twitter.com/juzHnAww2G

— marco paşa (@m_arcopolo) October 18, 2018
Pulkit Kaushik is keeping a close eye on the XLM market as well. It seems roughly 3 million XLM has been accumulated over the past day, and there is another 3M on the Binance books right now. Although that might not seem like much, the current trading volume – or lack thereof – might make it pretty difficult to overcome this hurdle before the day is over.
3M #XLM accumulated since yesterday. 3M to go. pic.twitter.com/O0hQJpLMt6

— Pulkit kaushik (@TheDolt) October 18, 2018
Excitement is never hard to come by in the world of cryptocurrency and digital assets. Tweet, for example, still has high hopes of seeing either Stellar or Cardano listed on the Coinbase exchange. It is certainly possible one of those coins will be added over time, although the company has not shown any indication either of these currencies is currently being considered. A very interesting scenario, although holding out hope for something that might never happen will only lead to disappointment.
When do we find out when the next @coinbase listing will be? #xlm #ada

— Tweet (@SpineMonkey) October 18, 2018
Despite everything looking pretty solid for Stellar right now, it will be interesting to see how long the currency can remain in the green. There is no real reason for an uptrend other than sheer speculation at this stage, yet the trading volume in insufficient to sustain such a run for an extended period of time. At the same time, this industry remains unpredictable, thus anything can happen.
Image(s): Shutterstock.com