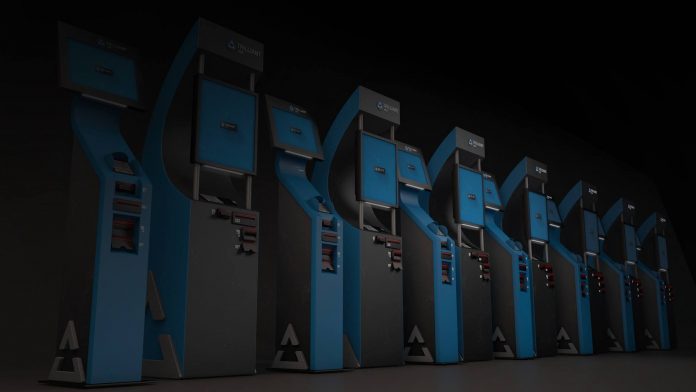 Trilliant aiming to have 500 next generation cryptocurrency ATMs in operation by 2019 to cater to the growing need of consumers who wish to purchase cryptocurrency tokens.
Disclosure: This is a Sponsored Article
The increasingly prevalent cryptocurrency ecosystem has historically been devoid of one integral transactional facility – the ability to purchase cryptocurrency, such as Bitcoin, with FIAT currencies using ATMs. Trilliant aims to rectify this problem by installing next generation ATMs across Europe.
This represents a giant leap towards the mainstream introduction of Bitcoin, and associated currencies, as everyday currency – and is surely one of the most significant moments in the blossoming crypto economy.
Trilliant was launched in 2008 as an investment vehicle and is based out of Zurich, Switzerland. Operating under the Crypto Capital AG umbrella, Trilliant focuses on ATM operations as opposed to facilitating trading platforms for investors, both institutional and casual.
This focus on ATM operations gives Trilliant stability within a cryptocurrency market that has in the past suffered from unpredictability. ATMs profit from market volume as opposed to market value. Therefore, Trilliant offers a different kind of cryptocurrency investment – one that promote stability in the face of market spikes or crashes.
Trilliant has stated that they intend to have the first ATM operations in place in late 2018. Their goal is to have at least 500 ATMs operational by 2019 – a goal that doesn't seem overly ambitious considering that the next generation ATMs offer more value to cryptocurrency investors than the 2,700 cryptocurrency ATMs currently in-place across the globe.
Founder and CEO, Sebastian Korbach said, 'Our aim is to have 500 ATMs operating by 2019.' He goes on to state, 'In the long run, we want our machines visible on every corner, creating greater awareness for cryptocurrencies in general.'
In keeping with the truly next generation nature of Trilliant's ATMs, the business is offering investors the opportunity to purchase Fractional Ownership Units. These units cost upwards of $100 and will be sold on the Trilliant website, with a pre-sale commencing on July 10th, 2018.  This provides both institutions and casual investors the opportunity to purchase partial ownership of Trilliant's operating cryptocurrency ATMs.   
Such Ownership Units are similar to Profit Sharing Agreements and give consumers the chance to enjoy the benefits of Trilliant's highly lucrative business. There is are no added responsibilities as Trilliant will manage the day-to-day operations of ATMs across Europe. It is this inclusive and simple ethos that is generating significant buzz in the cryptocurrency sector.
Sebastian Korbach has been the first to point out that whether the cryptocurrency market goes up or down, investors behaviour hardly alters – they still buy and the still sell cryptocurrency. He has also stated that he believes the 'average Joe' without any knowledge of the cryptocurrency world can use Trilliant's services to generate a steady income. This confidence solidifies investor confidence.
The Trilliant token public presale begins in a little over 5 weeks. Any contributors will be directed toward the purchase of Trilliant ATMs. It's expected that every future hardware unit that becomes operational will fuel an even great demand for the TRIL Token.
Learn more about Trilliant by clicking the link here and reading their Whitepaper.
Image(s): Shutterstock.com