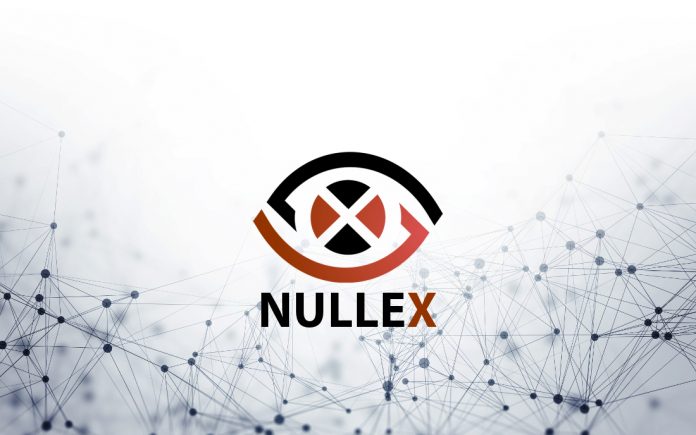 NulleX is a privacy centric cryptocurrency powered by the Null Protocol. The North American project was first launched in 2016 under the name GPUCoin, later rebranding to NulleX in April of 2018. Currently, the Null Network features NAV (Null Array Verification) Masternodes, which let you stake your NLX. The below is an update on what the team behind NulleX has been working on in the month of October.
Linda Project My staking Wallet
In October we saw NulleX and Linda entering into a partnership, the NulleX cryptocurrency will therefore be available on Linda's Android and iOS wallets. NulleX NAVs Masternodes will also be available also via Linda's platform.
GINCoin Masternodes
NulleX gained Masternodes listing on GINCoin platform
Satoshis Solutions Masternodes
NulleX gained Masternodes listing on Satoshis Solutions platform.
NullTX – NulleX Partnership
NullTX and NulleX cryptocurrency announced a partnership. NullTX's founder Marat Arguinbaev, will also be joining the NulleX team as a media advisor, officially supporting the project. Beginning November of 2018 NullTX will also start accepting NLX as payment for various ad packages. As an incentive, advertisers will receive a discount for paying with NLX.
Dynamic Masternodes Rewards System (DMRS)
NulleX is proud to be the first cryptocurrency to implement the DMRS program which will run each quarter. The reward system will be based on the previous quarter's average trading price performance. The rewards will range between 15% and 50% ROI annually.
Here is an example of the price/rewards scheme. At the end of each quarter the NulleX Core Team will discuss among NAVs holders the upcoming quarterly program:
Up to $0.03 rewards will be at 50% annual ROI
From $0.03 to $0.06 rewards will be at 40% annual ROI
From $0.06 to $0.12 rewards will be at 30% annual ROI
From $0.12 to $0.25 rewards will be at 25% annual ROI
From $0.25 to $0.50 rewards will be at 20% annual ROI
From $0.50 and above rewards will be at 15% annual ROI
The DMRS program will start officially from block #186000
Social Media
The NulleX YouTube channel added the video guide "How to go from your bank to NulleX":
Upcoming/Outstanding tasks
Tech Developments:
In Q4 we will see NulleX testing Zerocoin on the testnet, in order to develop the privacy features that are so relevant to the NulleX project. In-wallet budget/proposals requests to be enabled.
Social Media:

More YouTube video guides to be uploaded, such as 'How to run your NAVs on Linda Platform'. Also monthly updates, will be available via our YouTube channel.
More Masternode Listings:
We are working towards gaining listing on masternodes.online in order to gain more exposure.
Crypto Asset Manager:
The development of the 'Crypto Asset Manager' is progressing successfully and we should be able to see some functions in beta testing towards of the year. More updates to follow…
Use Case/Partnerships:
NulleX is currently in talks with an organization that would make use of NulleX's technology, for data protection and financial administration. Further updates on this will be released closer to Q1 2019. There is currently an NDA agreement between both parties.
Image(s): Shutterstock.com