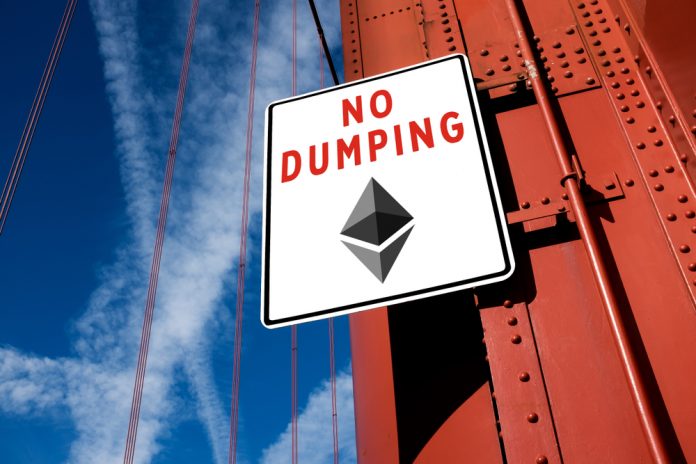 It is safe to assume the year 2019 isn't offering what so many Ethereum speculators were hoping for. Although it is still in the top 3 ranked by market cap, Ethereum seemingly cannot catch a break. Over the past few hours, the Ethereum price has dropped by another 8%, further confirming there will not be an uptrend in the foreseeable future.
Ethereum Price Struggle Becomes More Challenging
Although most people will readily agree Ethereum's value follows the Bitcoin trend to a T, it is also a bit unfortunate to see it getting dragged down like the rest. Up until a year and a half ago, that wouldn't necessarily have been the case. Even so, things continue to change in the cryptocurrency space on a regular basis. One thing that hasn't changed since February of 2018 is how all markets continue to drop in value.
Over the past 24 hours, there has been another remarkable Ethereum price decline. Following the latest 8.2% decline in USD and 5.1% decline in BTC value, it is apparent things will not improve anytime soon. That in itself should not come as a big surprise, although some traders continue to hold out hope regardless. For now, the $105 level needs to act as support, albeit only time will tell if it actually can.
It is quite remarkable to see how this Ethereum value decline continues even though its overall trading volume has risen quite a bit. Most of the trades originate from OEX and Dobi exchange, two platforms one wouldn't necessarily associate with cryptocurrency trading right now. Even so, these are the top trading platforms for Ethereum right now, which might explore why this market isn't necessarily heading in the right direction as of right now.
It would also appear Ethereum struggles to effectively note any real traction on Twitter these days. Tony Pietrocola wants to make people more aware of how it is still possible to make some good money with Ethereum dApps on the market today. That in itself is another option to explore when all markets are down.
You Can Make Money on These 12 Live #Ethereum Dapps Today — Here's How… by @ConsenSys https://t.co/nRjf2bnXLm

— Tony Pietrocola (@tpietrocola) January 28, 2019
For those who observe the current price chart, it quickly becomes apparent the current momentum is not all that promising, In fact, one has to wonder if the current price support can hold its own while Bitcoin continues to dwindle in value. That in itself appears to be the primary reason for this ongoing value decline, although it is possible there are other factors at play as well.
Whether it's btc dumping or something else… It was clear that this was going to break down.
Support now turned resistance.#ether #Ethereum pic.twitter.com/vTMRXBOuqq

— ByzantineGeneral⚡ (@RobinDirickx) January 28, 2019
Based on all of these market conditions, the wait for improvements could turn out to be a rather lengthy one. After all, there is nothing which warrants any sort of uptrend unless Bitcoin turned extremely bullish all of a sudden. At this time, that would appear to be very unlikely first and foremost. If Ethereum wants to remain above $100 or 0.03 BTC for much longer, something will need to change sooner rather than later.
---
Disclaimer: This is not trading or investment advice. The above article is for entertainment and education purposes only. Please do your own research before purchasing or investing into any cryptocurrency.
Image(s): Shutterstock.com