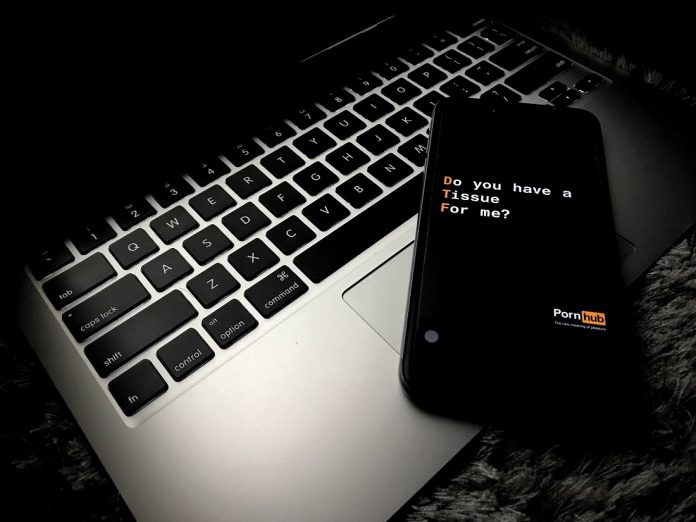 It has been a rather interesting, although problematic week for the Pornhub platform. Considering how this is often considered the world's leading online adult content streaming platform, any developments are of great interest. Despite being blocked in India, the company still looks toward the future. That vision still firmly focuses on cryptocurrencies as well.
Pornhub Steps up its Game in Different Ways
The big news this week involving Pornhub comes out of India. For an unknown reason, the Indian government ordered all telecommunication companies to block hundreds of adult sites. This list spans a total of 827 different platforms, including Pornhub and several others. It is another sign of how governments continue to censor the World Wide Web for whatever reason they see fit in this day and age.
It did not take long for the Pornhub team to come up with a viable solution. Nullifying ISP blockades is not exactly the most complicated procedure, as the company simply had to launch a similar site with a different domain extension. Rather than just the traditional ".com" name, Pornhub.net is now available for users – especially in India – and bypasses this artificial blockade altogether.
It is a bit surprising to learn the Indian government decided to block so many adult content platforms. Although there may be various reasons for this particular development, it would appear the "major providers" were of interest to the government. A lot of shady websites potentially spreading different types of malware are still accessible without any intention of shutting those down.
Pornhub is, according to an internal survey by the company, incredibly popular in India. Watching adult video content has never been considered illegal, nor is there any plan to make it so. The company is open to engaging in an active dialog with the Indian government to resolve this situation in a professional manner.
The second bit of news comes in the form of the partnership between Pornhub and PumaPay. This integration is designed to enhance the overall use of cryptocurrencies on the adult content streaming platform. It now seems PumaPay is working together with MenaPay in an effort to decentralize digital payment processes on a global scale.
How this will effectively affect the Pornhub problem remains a bit unclear at this time. The company can easily benefit from any improvements in terms of digital payments, as that is a major source of revenue first and foremost. For the time being, it will be interesting to see what the future holds for all companies involved.
Image(s): Shutterstock.com