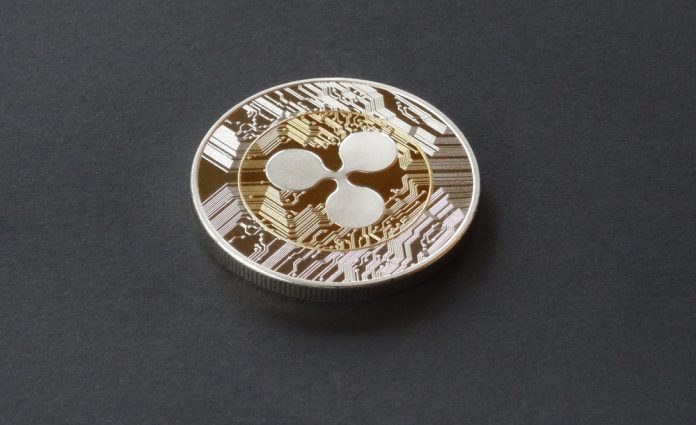 It has been an interesting week for Ripple's XRP so far. Although the uneasy price momentum is far from over, it would appear there are some interesting things happening behind the scenes. As of right now, it would appear the XRP price uptrend is still in place, although the $0.5 level offers plenty of resistance at this time.
XRP Price Seems Bound for Upward Momentum
Any cryptocurrency or digital asset can only grow and evolve as its native ecosystem continues to expand. In the case of Ripple and its XRP asset, things are certainly looking promising in this day and age. Dozens of companies use the RippleNet liquidity implementation for various purposes. Other companies have commercialized xRapid in an effort to become more competitive.
Over the past 24 hours, the value of XRP has maintained its upward momentum which began forming the day prior. Although the current jump is relatively small, a 0.03% gain in USD and 0.6% in BTC value is still rather promising. For the time being, the $0.5 level proves to be a tough nut to crack, despite a rather promising trading volume.
The intriguing developments taking place behind the scenes are worth paying attention to. SBI has confirmed it is looking for ways to use XRP with the R3 consortium. It is a major coming together of different service providers, which can introduce a lot of positive changes moving forward. A commercialized product has not been announced as of yet.
SBI Plans To Use Ripple's XRP With R3 Blockchain Group, Says SBI Group CEO Yoshitaka Kitao  https://t.co/gnESPVxtDw #r3 #ripple #sbi #xrp #crypto #cryptocurrency #news

— Oracle Times (@oracletimesnews) November 2, 2018
Another interesting tidbit of news comes in the form of CoinfieldEX. This particular exchange recently underwent an upgrade and XRP is now the base currency of this trading platform. It can be traded against 20 cryptocurrencies and 6 fiat currencies, which can introduce a lot more liquidity. This exchange is available to clients in over 60 countries at this time.
November 1, 2018

*BREAKING*@coinfieldEX exchange upgrade just went live offering:

1) #XRP as BASE currency:
– Tradeable against 20 cryptos & 6 Fiat currencies (CAD, USD, EUR, GPB, JPY & AED)

2) CoinField now serves 61 countries worldwide.#xrpthebase #xrpthestandard

— C3|Dik (@c3_dik) November 2, 2018
For those who simply keep an eye on the market itself, it would appear the XRP/JPY pair on Bitbank is showing a bullish pattern. Several green candles in a row usually indicate a longer uptrend may be shaping up, although it is a bit unclear how this will pan out. Sustaining upward momentum is always difficult, especially given the current market conditions.
XRP日足。ここ数日きれいな階段みたいなじわじわした上がり方。なんか雰囲気がある気がするね。 #XRP #日足 #めざせ60円 pic.twitter.com/bJoFMAnGr1

— アルトコインファイターFX (@kasou_taiken) November 2, 2018
All of those signs point at a possible long-term uptrend for XRP. It is difficult to predict if and when it will materialize exactly and where the value may be heading in the coming weeks. A push to $0.55 has been brewing for some time now, but there has been a lot of resistance by traders and speculators. A very interesting end of the week lies ahead where XRP is concerned, as this market can easily swing either way.
---
Disclaimer: This is not trading or investment advice. The above article is for entertainment and education purposes only. Please do your own research before purchasing or investing into any cryptocurrency.
Image(s): Shutterstock.com