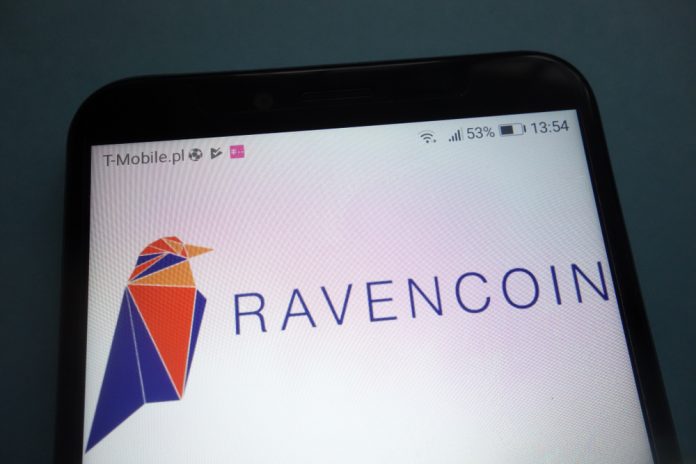 Today is shaping up to be another day where cryptocurrency speculators need to look well outside the top 25 to make any real profit. Ravencoin is, once again, firing on all cylinders. It is the third major push in as many weeks, which seems to indicate there is a lot of genuine interest surrounding this particular altcoin as of right now.
Ravencoin Price is Rising Again
The past few weeks have been pretty interesting for people who own or watch Ravencoin. Several uptrends have materialized in recent weeks, effectively pushing the price higher every single time. The most recent high sits at $0.0522, although that value can easily be broken given the current momentum.
Over these past 24 hours, the value per RVN has shot up by another 15%. Such a strong bounce following a relatively steep downtrend confirms traders are not giving up on this altcoin as of yet.  Even so, it is always difficult to sustain any uptrend in the altcoin department, and Ravencoin has been one of the more volatile currencies in this department as of late. Not a good label, although it also generates some additional buzz regardless.
Ravencoin users are advised to upgrade their wallet client as soon as possible. Although no major changes have been introduced, there are two critical bug fixes which were discovered on the testnet a while ago. One of the major RVN mining pools has not upgraded its software as of yet, although that should be resolved in the near future.
IMPORTANT: Update your wallet to version 2.1.1.
There is one large pool still not upgraded.

— Ravencoin (@Ravencoin) November 1, 2018
For those keeping an eye on RVN as a speculator, it seems there may be some market consolidation in the coming hours. 0165Coins is confident Ravencoin's uptrend will need a correction fairly soon, and users should be looking for other altcoins to invest. Whether or not the rest of the market agrees with this sentiment, is a different matter altogether.
Buy $RVN now and sell at around 720.
A good profit.#RVN #BTC pic.twitter.com/OtIBKuFM9i

— 0165coins (@0165coins) October 31, 2018
CryptoSandra is looking at various cryptocurrencies to make careful trades. Ravencoin is one of the coins being invested in, primarily because there was some quick profit to be made in this regard. Even though this seems like a very small gain first and foremost, these small gains can all add up to relatively nice profits over time.
First trade today, good morning guys! On my radar today is #RVN #YOYO and #AST. Sold 50% of #RVN for 5% profit, will let the rest run, S/L moved to entry price. pic.twitter.com/N41qw3Xu8r

— CryptoSandra (@SandraKoenig_AT) November 2, 2018
Based on the current market conditions it would appear there is plenty of gas in the tank for Ravencoin. The trading volume continues to rise, and is underway to hit $45m in the very near future. Whether or not that will keep the RVN market cap above $100m for a few more hours or days, is a different matter altogether.
---
Disclaimer: This is not trading or investment advice. The above article is for entertainment and education purposes only. Please do your own research before purchasing or investing into any cryptocurrency.
Image(s): Shutterstock.com