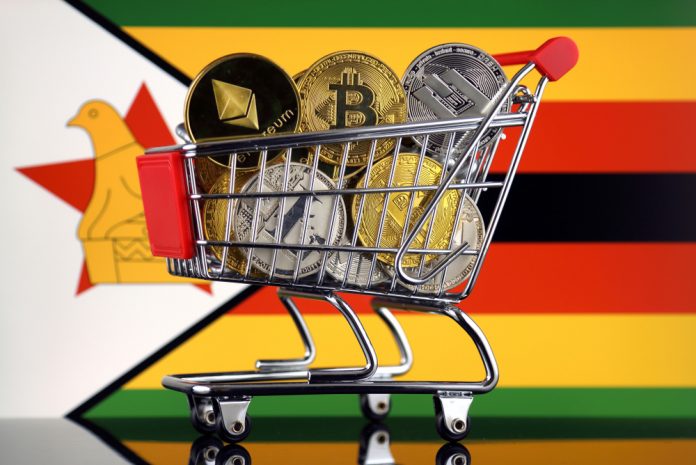 The Reserve Bank of Zimbabwe (RBZ) has filed an affidavit with the country's High Court seeking to have the court uphold its decision to shut down the country's largest crypto exchange, Golix.com. The RBZ filed the affidavit through its governor, John Mangudya, on June 8, reports local media outlet Pindula News. The country's financial services regulator has cracked down on the crypto industry in the country in a bid to protect its citizens. Its efforts have included starving the crypto industry of mainstream financial access as well as ordering the country's largest crypto exchange to shut down its operations, a decision that Golix successfully challenged in court.
Decision Was "The Most Appropriate Action"
Mangudya defended the RBZ's decision to shut down Golix, terming it the "most appropriate action to deal with the risk identified." The decision was well thought-out, the affidavit said, while accusing Golix of running an unlicensed remittance and money transfer platform. Mangudya went into detail on the exchange's risky operations, which he described as "a pyramid scheme that could burst at any time."
The RBZ also took issue with the exchange's KYC process, which it said can't be robust as its operations were meant to assist its users in evading the law in some instances. It further defended its actions, stating that they were necessary to protect the Zimbabwean financial markets.
The measures taken against the applicant (Golix) were reasonable and necessary and proportionate to the grave risk posed to the financial system and the transacting public. Whilst the country is "open for business", it should not be open to platforms that promote illegality.
The regulator concluded by stating that it had no objection to the matter being heard soon so that the issue could be determined once and for all.
Relentless Efforts
It all started in May, when the RBZ issued a directive to all financial institutions ordering them to terminate their existing relationships with crypto-related firms. The decision was received with criticism by the crypto industry, which termed it a violation of their constitutional rights. Financial institutions were given 60 days to comply or risk legal action.
For Bitfinance Ltd, which trades as Golix.com, this was only the beginning. Barely a week later, its banking accounts were frozen with no explanation given, according to local media outlet Techzim. This denied their clients access to their funds, which caused widespread panic. It didn't end there for Golix, as days later, they received a directive from RBZ's Registrar of Banking Institutions ordering them to shut down their operations. Golix went to court to challenge the directive and received interim relief until the case is determined.
Crypto exchanges have had run-ins with financial industry regulators around the world as the latter struggle to create comprehensive regulations for an industry that has shot to prominence in a few years. With most jurisdictions' regulatory frameworks having been formulated decades ago, phenomena like cryptocurrencies, ICOs and crypto exchanges hadn't been anticipated and are therefore largely unregulated. In some countries like Malta and Switzerland, crypto-friendly regulations have been put in place, which has continued to attract major industry players to these countries. Those countries which have adopted anti-crypto stands have seen crypto firms move their operations offshore.
Image(s): Shutterstock.com