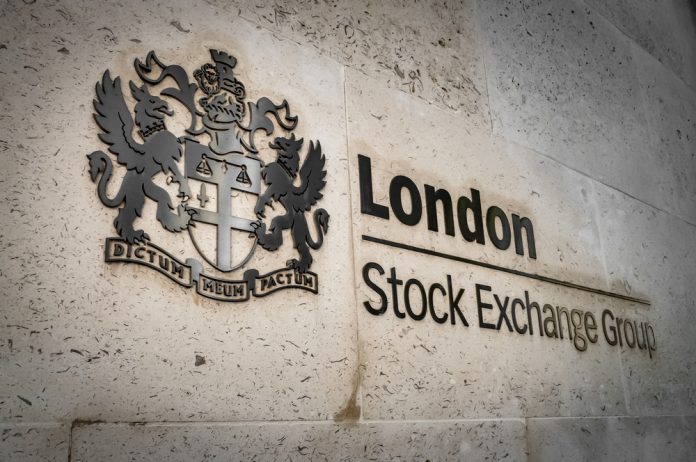 Argo Blockchain has announced plans to be listed on the London Stock Exchange, becoming the first crypto-focused company to do so. The UK-Canadian firm hopes to raise $20 million from the listing at a valuation of $40 million, and Switzerland's Mirabaud Securities will act as the corporate broker for the company. Argo Blockchain offers mining-as-a-service (MaaS) solutions which allow its users to mine cryptocurrencies from their PCs and smartphones. The company's mining facilities are located in the Canadian province of Quebec, but it chose to get listed in London as it considers it a global financial technology hub.
The Amazon Web Services Of Crypto
The company allows its users to mine any one of four digital currencies: Ethereum, Ethereum Classic, Bitcoin Gold, and Zcash. The service is renewable on a monthly basis, with the company's website indicating that all the packages are currently sold out. Users can engage in single or multicoin mining and use their own mining pool accounts. Each user is limited to using a single account.
The founder and CEO of Argo, Jonathan Bixby, hails his company's ability to bring crypto mining to retail miners at a time when institutional miners dominate the process. Speaking to the Financial Times, Bixby said:
More than 90 percent of crypto mining is done by elites on industrial scale because it is technically very difficult to do. It is incredibly expensive to buy, up front, the hardware you need at $5,000 a machine. We want to be the Amazon Web Services of crypto.
Argo Blockchain hopes to match the success of its competitors, which include Genesis Mining, one of the largest cloud mining platforms. Genesis is based in Iceland and has over 2 million users of its cloud mining services whom it charges between $179 to $3,975 for a three-year contract, according to the FT. Argon currently employs 20 people in its Quebec operations, with plans to expand to other nations such as Iceland and China.
New Product Targets Mainstream Users
In a bid to further grow its user base, Argo Blockchain unveiled a new low-cost subscription service that targets mainstream consumers. Announced in a press release on June 11, the new service will be flexible and easy to use, and will aim to address the "pent-up demand from users who want to benefit from mining digital currencies but have been put off by its complexity and significant up-front cost."
The company described the new service as easy to use even for novice miners. It's also cost-effective, as it saves the user from having to purchase expensive mining equipment.
The company's solution is mining-as-a-service (MaaS), which enables users to commence crypto mining without the need to have significant computing expertise or acquire complex and expensive hardware and have the frustration of setting up their own systems.
Argo Blockchain is expanding its portfolio at a time when crypto mining has continued to attract negative press for its intense energy use. Quebec recently announced that it would suspend the issuing of approvals to crypto mining firms as it seeks to introduce new regulation to govern the industry. The province cited concerns over the power use of mining firms, which it says employ few people compared to other energy-intensive industries like aluminum refining.
Image(s): Shutterstock.com