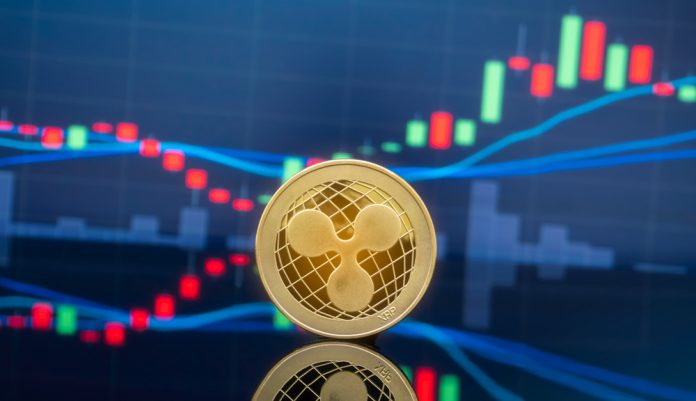 When it comes to Ripple and its native XRP asset, there is no middle ground. The cryptocurrency community seems to either love it or hate it. Even so, there are a lot of expectations regarding the Ripple price moving forward. The following three charts show there is going to be either a bloodbath or a major uptrend before 2018 is over.
Three Ripple Price Predictions:
#3 Short XRP to Hell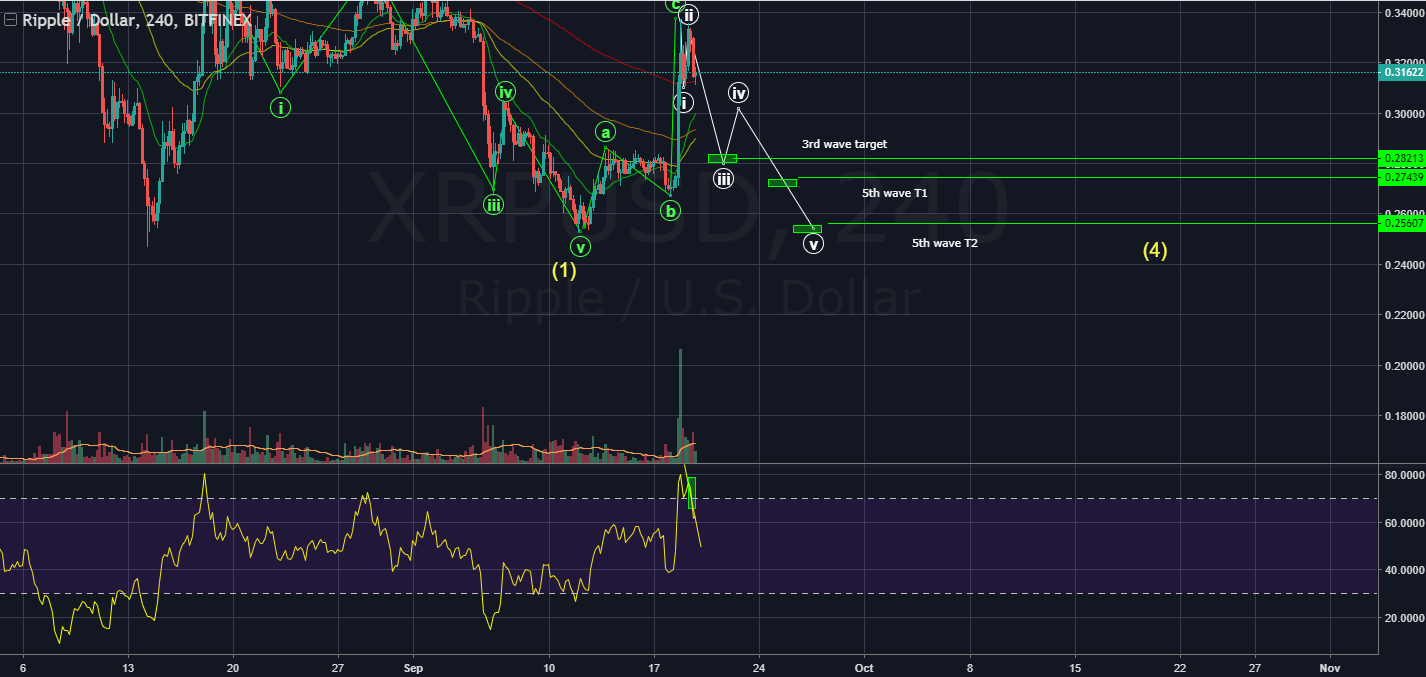 Depending on whom you pose the question to, XRP is either in a bullish trend or simply hyped up beyond belief. The price correction of 2018 has pushed the value of Ripple's native asset down to 1/10th of its all-time high. If trader Kdibb85 is to be believed, this is only the beginning of a steep XRP price decline. According to him, there are no bullish XRP price signs as of right now.
As such, it is expected the XRP price will continue to trickle down to the $0.1 level or potentially lower before the year 2018 comes to a close. While that is not an unrealistic outlook, it seems rather bearish for no apparent reason. The XRP price is the first to bounce back this year after a dip and is capable of noting massive gains over an extended period of time.
#2 Leaving the Descending Channel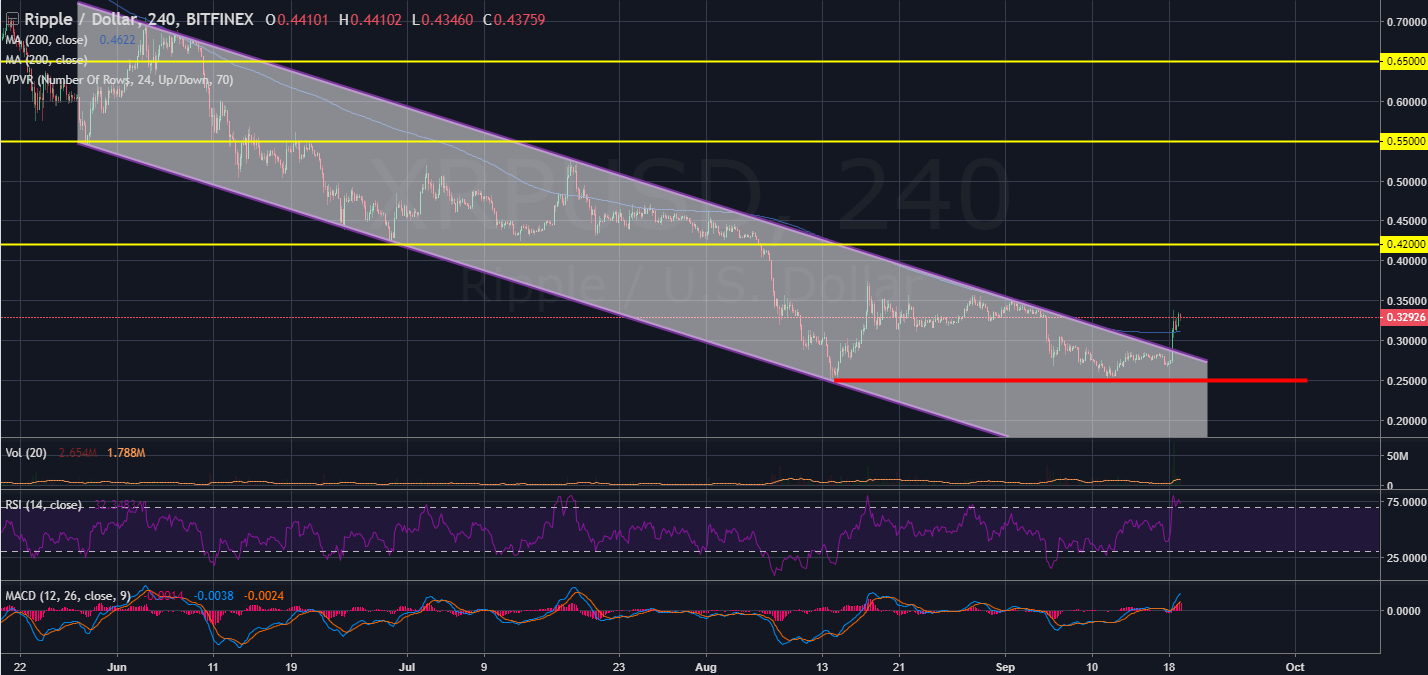 No one will deny the Ripple price is seemingly stuck in a channel of an ongoing decline. However, the same applies to all cryptocurrencies, assets, and tokens on the market today. In XRP's case, it appears this downward channel has finally been broken. Although it remains to be seen if the value can remain above $0.27 for much longer.
Assuming that happens successfully, there is a good chance the XRP price may start looking up again. While Tilen_tradershub does not make any real predictions in terms of which value may be reached, it is evident a push to $0.5 would not be out of the question entirely. Anything further than that would be difficult to maintain unless there is a lot of momentum behind the next XRP price rise.
#1 Support Turns into a Bouncy Trampoline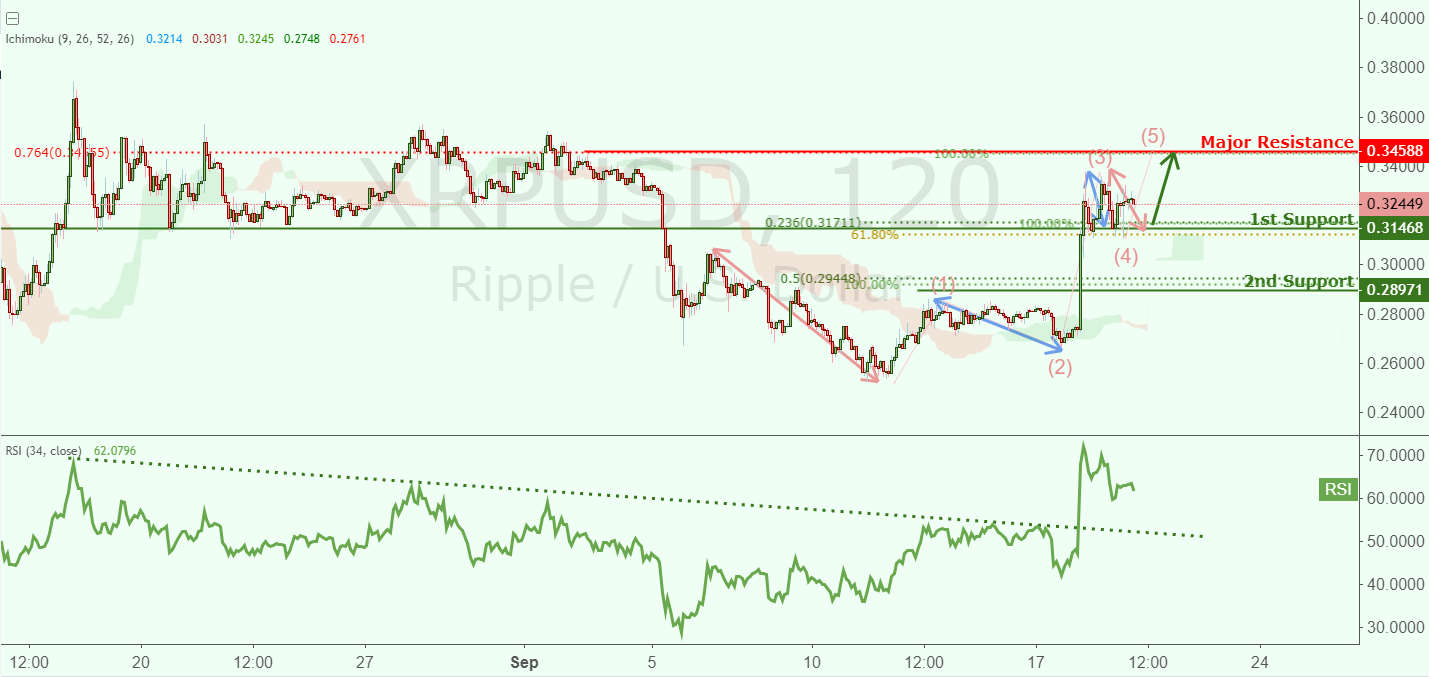 Finding any realistic support levels for the cryptocurrencies, tokens, and assets is very difficult these days. It would appear the Ripple price is getting very close to finding its support level of $0.314. This may indicate another attempt at breaking $0.35 is on the horizon over the coming week.
Considering how the $0.35 level seems to act as major resistance – according to EasyMarkets – it will be interesting to see if XRP can successfully break that level or not. If it does, that would signal all markets are going through a recovery phase. One can only hope such a positive outcome will actually happen.
Image(s): Shutterstock.com