The Ripple price is down almost 20%, trading at $0.47 at the time of writing. XRP was getting close to passing Ethereum by market cap, but unfortunately support couldn't hold. Ripple isn't the only cryptocurrency experiencing double digit losses in the past 24 hours. Stellar and Cardano are also down roughly 11%.
After rising over 30% in a single day on September 20th many traders FOMO'd into the XRP market, chasing another high. While the initial price rise did hold for two days, the market retraced back since then.
The good news is, the price is still higher than it was 3 days ago, so if you bought Ripple any time before the 21st you are still in the green.
In our previous Ripple price article where we discussed 3 bearish and bullish XRP price predictions, the below chart by Tilen_tradershub from tradingview is looking to play out as predicted: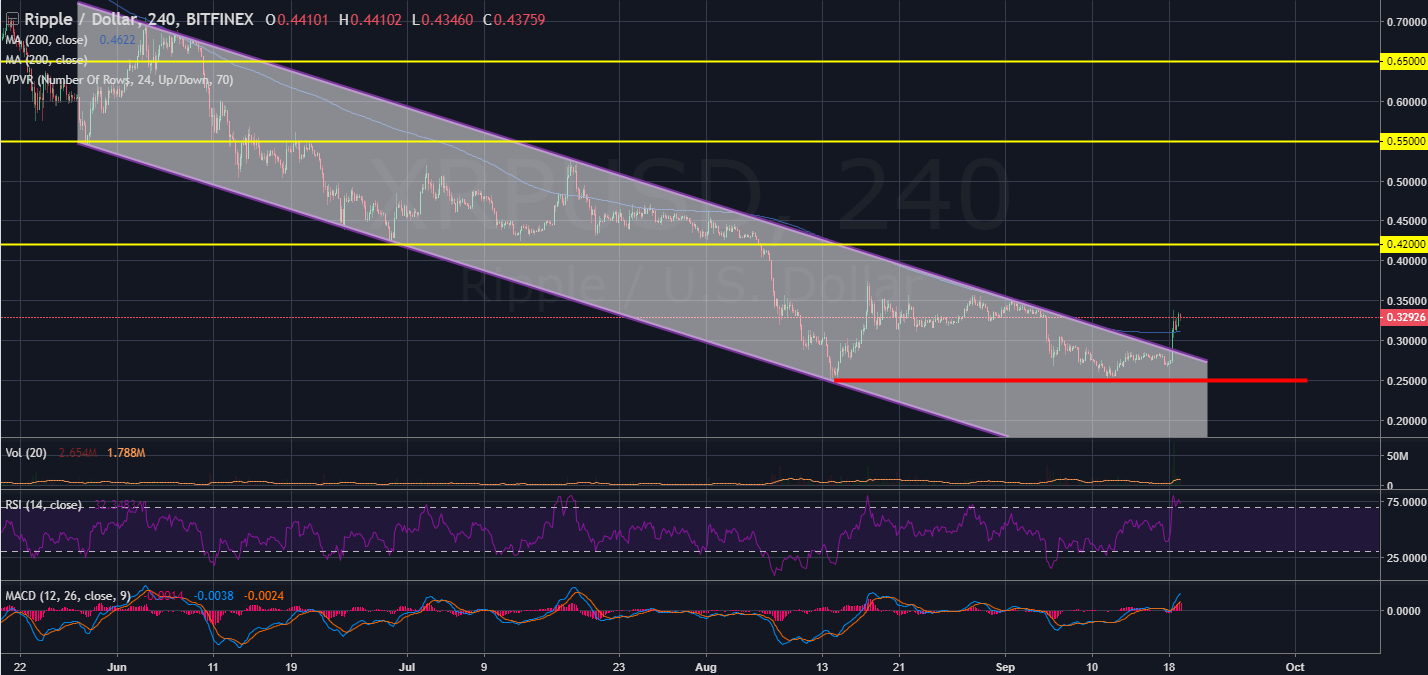 The upper and lower ranges for XRP according to the chart are $0.65 and $0.42, these should be good levels to look out for.
Ripple is scheduled to launch it's liquidity platform xRapid next month which could be the cause for XRP's recent price rise. If the launch goes smoothly, nothing is stopping the Ripple price from moving higher. However, in the crypto world a common phrase is: "buy the rumor, sell the news." So proceed with caution.
Looking at the bigger picture, the cryptocurrency market overall is at $211b, the fact that it is above $200b is a good sign. Unfortunately, Monday wasn't a great start for the markets as most went in the red. However, the good news is prices only dropped to what they were 3-4 days ago, which means there is still plenty of chance for recovery.
Let us know your thoughts on the future of Ripple's price by voting on our twitter poll:
Do you think #ripple price will move higher in the next few days?

— Null TX 🕷 (@nulltxnews) September 25, 2018
Ripple Charts by Tradingview
Image(s): Shutterstock.com