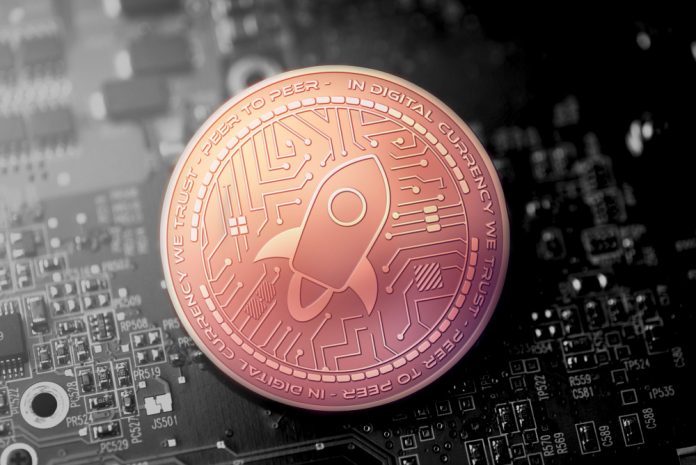 The Stellar price went down over 10% today, trading at $0.24 at the time of writing. Despite the recent drop, current XLM levels are what they were only 4 days ago. There are still some exciting announcements to look forward to before the end of 2018 for Stellar. They include, the launch of their Lightning Network and the introduction of State Channels.
2 Stellar Price Predictions:
We love cryptocurrency price predictions, let's start with this overly optimistic chart by aamonkey from tradingview: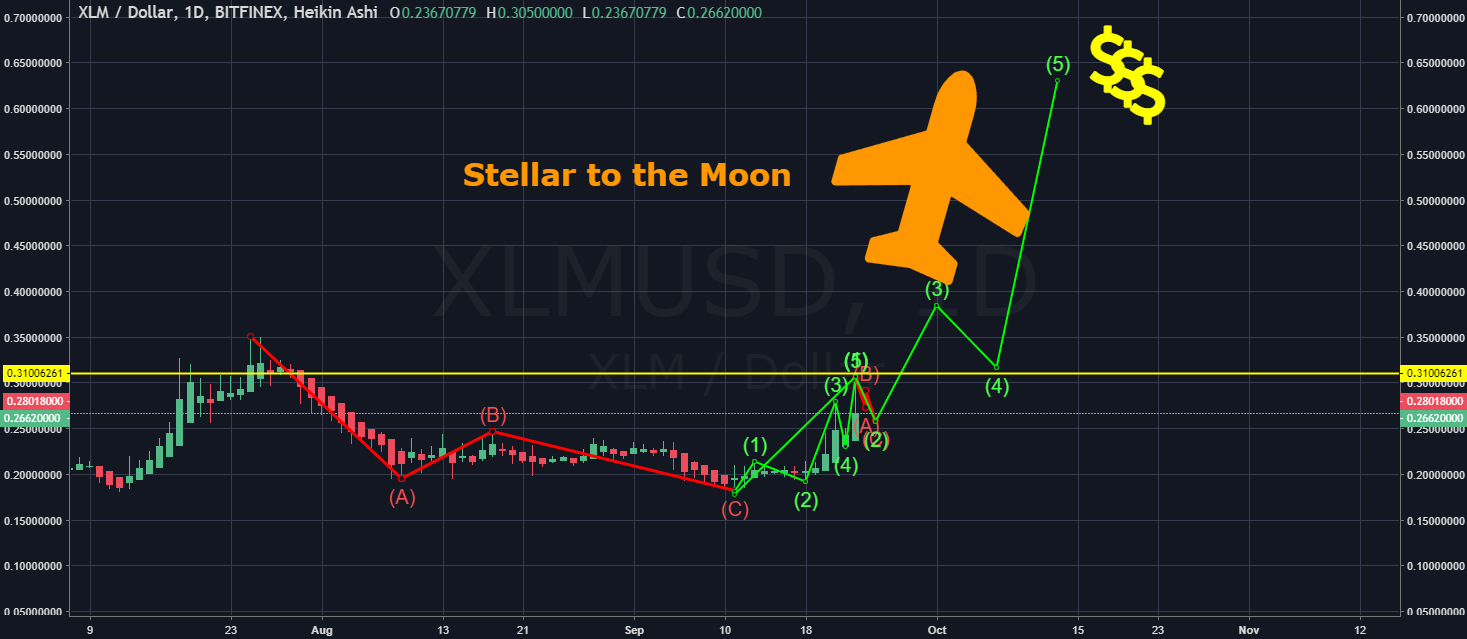 Using wave analysis, the chart shows that Stellar must have just completed its first wave of the new bullish move.
In my opinion, the cryptocurrency markets are definitely due for a bullish correction and traders are getting more and more impatient. The fact that quite a few altcoins are seeing these significant double digit price hikes is a good sign for the bulls out there. It is great to stay optimistic, but it is important to not lose sight of reality.
Moving on to a bearish chart, CryptoMarket360 from tradingview is signalling a SHORT position: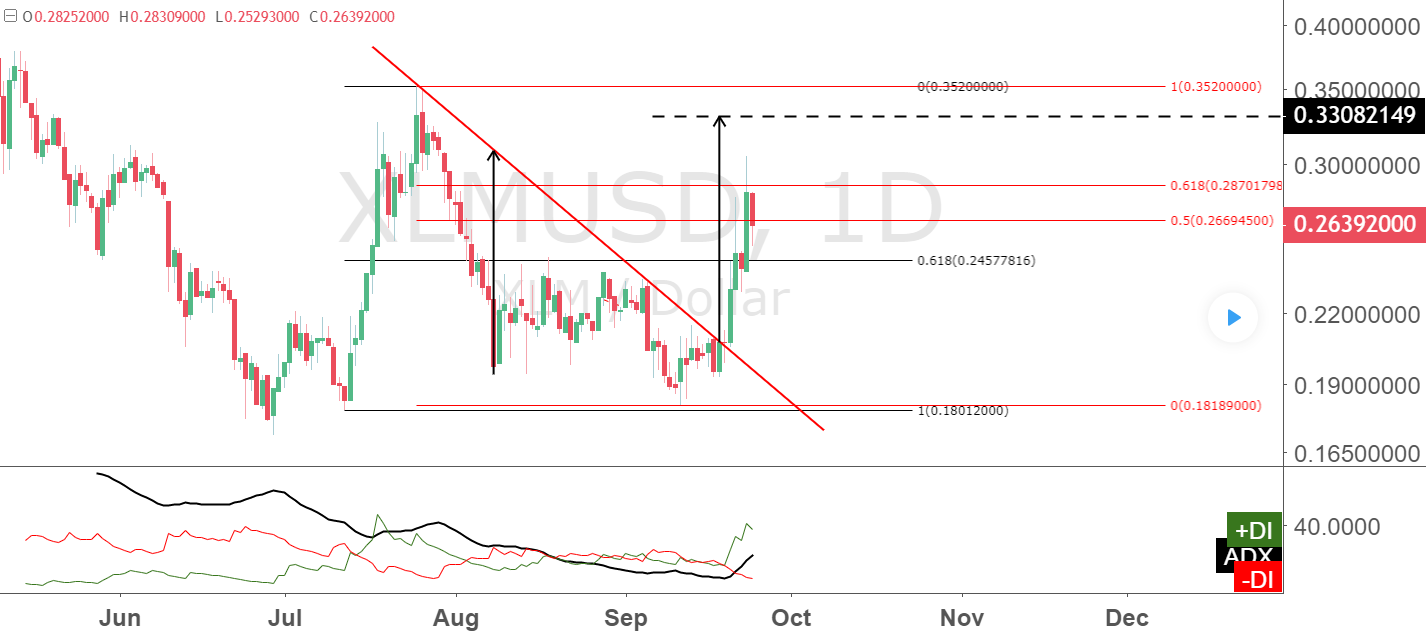 The chart shows that Stellar's price reversed and broke out through the red trend line. CryptoMarket360 claims that if the price goes below $0.24, "then look for a move all the way back to the breakpoint [which is $0.20]." He also provided the following weekly support and resistance levels for XLM:
Weekly S/R 
Critical Resistance: $0.3308
Key Resistance: $0.2870
Key Support: $0.2457
Critical Support: $0.2071
Disclaimer: This is not trading or investment advice. Please do your own research before investing in any cryptocurrency.
Image(s): Shutterstock.com