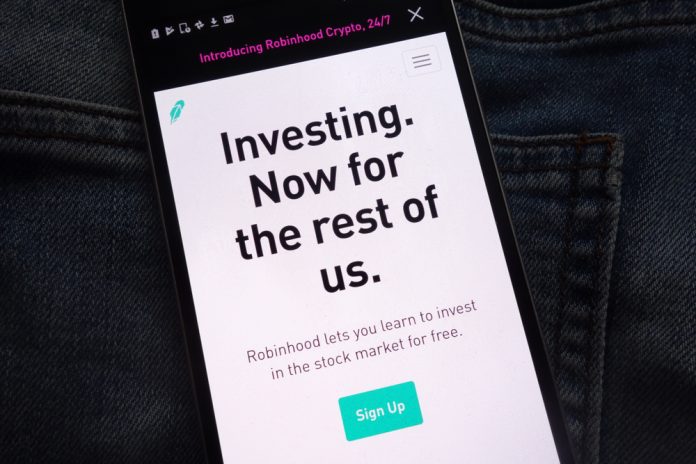 Making cryptocurrencies more accessible to the masses will be an ongoing struggle. Even centralized exchanges are not making the biggest of impacts in this regard. Robinhood, a brokerage which has ventured into cryptocurrency recently, has added support for both Litecoin and Bitcoin Cash.
Robinhood Continues to Expand
Although not everyone is a big fan of companies that do not let consumers control their own private keys, it is evident Robinhood is quickly gaining traction. The California-based broker added cryptocurrency support to its platform a while ago. Ever since that time, the company has seen an influx of new users and a demand from clients to offer support for additional currencies.
That decision has now been made, as two new currencies will make their way to the Robinhood platform. Clients will be able to be exposed to the volatility presented by both Litecoin and Bitcoin Cash. Adding these two currencies comes at a crucial time for the company, especially because the firm is still relatively new. Even so, its course of action makes sense, as adding established currencies is a solid business decision.
Robinhood has made its intentions to add new currencies quite clear over the past few weeks. The company has already hired additional developers to incorporate support for additional cryptocurrencies. Whether or not these currencies will be added in the coming weeks and months remains a bit unclear at this time. The company has not offered any official clarification in this regard.
Considering that Robinhood Crypto is only available in 17 states, its impact has been rather minimal. The company aims to dethrone Coinbase as the leading exchange among novice cryptocurrency enthusiasts. Doing so is a very tall order, but it is not impossible. Robinhood's users need to keep in mind that they are never in full control of their funds, which could be a major roadblock.
Despite its somewhat limited popularity, Robinhood claims it provides services to as many as five million customers. This is a healthy increase compared to its three million clients in December of 2017. Adding cryptocurrency support has been quite beneficial to the company, and further expanding upon this functionality is more than warranted at this time.
For the cryptocurrency industry, this may not necessarily result in any major changes. More people being exposed to various cryptocurrencies will not necessarily result in major price movements or wider adoption. Even so, one cannot deny that traditional finance has been bridging the gap with cryptocurrency in many ways as of late. When looking at the bigger picture, this move is another nod of approval to Bitcoin and other cryptocurrencies.
Image(s): Shutterstock.com