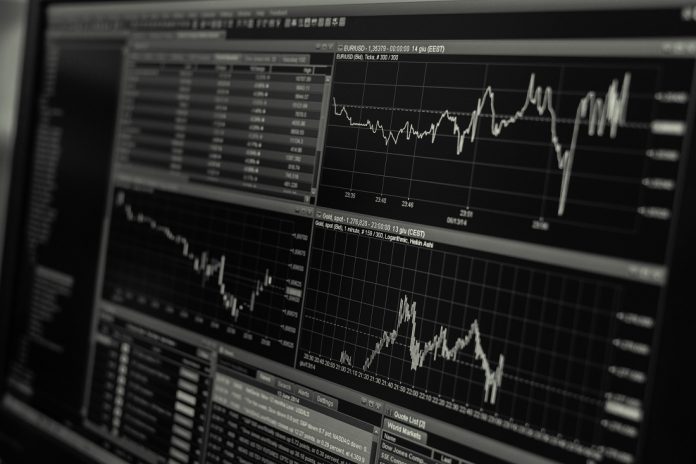 The latest hype in 2019 is by all means BitTorrent Token ($BTT). After selling out on Binance in under 14 seconds the cryptocurrency has seen a tremendous rise since its listing on the Binance exchange. The value more than triple since it's starting value of roughly 14 satoshis. Currently $BTT is trading at 26 satoshis after reaching an all time high of 37 sats. The biggest question right now is for those that missed the boat is it worth purchasing the token at this time.
Before I go any further I want to reiterate that this article should not be used as financial advice. I'm not a financial adviser and not a master trader, if I knew the right answer I wouldn't be here writing this article. I will present both the pros and cons of purchasing $BTT at the current price of 26 satoshis and you can decide for yourself what to do.
Let's start with the Pros:
1. Hype
There is massive hype surrounding $BTT right now. Justin Sun is still busy pumping the token on his twitter account which could mean a further influx of investors in the next few days. There are rumors of major celebrities coming on board including an athlete that was 4 super bowl titles. Here is an example of one of Justin's recent tweet:
We'll have a secret campaign released on #ValentinesDay for #TRON and #BitTorrent! Numerous celebrities will be on board. FYI, one of the main character in #Friends, one winner of 3 #goldenglobeawards & one winner of 4 #SuperBowl titles. $BTT #BTT #TRX $TRX

— Justin Sun (@justinsuntron) February 6, 2019
2. Massive Buy Support
Currently it would take roughly 1900 BTC in order to move the price down 20%. While possible, it would be extremely difficult and would require quite a few people dumping the token at a loss.
3. The Market Is Correcting
It's obvious that the BitTorrent Token market is correcting from its all time high. An inexperienced trader will make decisions based on emotion and most of the time panic sell when a crypto is going down and FOMO buy on the way up. A seasoned trader will usually do the complete opposite, buy when the market is correcting and most people are scared, and sell on the way up trying to catch the top.
4. BitTorrent Token Is a Big Deal
Besides the hype, BitTorrent is responsible for over 22% of internet traffic in the world. $BTT is a big deal and will be supported by the largest network any cryptocurrency has ever laid its hands on. Whether you believe in the hype or not, you can't argue that the token will have an actual use case on a huge network.
Now that we outlined some pros of potentially getting into a position with $BTT, let's go over the bad news:
1. Technical Indicators Are Not Looking Good
Looking at the Binance chart, the MA(7) line is just now crossing the MA(25) line. What that means is the short term moving average is crossing below the long term moving average. In technical analysis that signifies more bearish momentum ahead. The two indicators first crossed back at 13 satoshis and the market played along by rising almost 300%.
2. $BTT Is Overvalued
As Moon Overlord mentioned on twitter, Justin bought $BTT for $140 million and the market cap of the token is already overvalued at over $150 million. While that in itself doesn't define the token's price, it's a good gauge to see the potential worth of the cryptocurrency at least in the short term.
Justin Sun bought BitTorrent for $140 million.

*Launched $BTT (BitTorrent token)*$BTT's marketcap is now over 150 million (and he still owns BitTorrent).

Well played.

— Moon Overlord (@MoonOverlord) February 5, 2019
3. Massive Resistance
As we mentioned in the pros section, there is massive buy support for the token. The same is true for the resistance, there are massive sell orders already in place on Binance. To put things in perspective, it would take around 1200 BTC for the price to move up to 32 satoshis or 20%. With so many orders in place, moving the market will take a huge amount of volume. Nothing that can't be achieved with the amount of attention $BTT is currently receiving but something that is definitely worth keeping in mind.
4. We're Still in a Bear Market
Bitcoin is still suffering from crypto winter. Whether it will come to an end anytime soon is anybody's guess. However, it's important to understand that if BTC's value drops, so does $BTT's value. While that's also true for any other cryptocurrency, the overall market sentiment is not helping $BTT in any way.
---
So there you have it, based on the points mentioned above would you pull the trigger and purchase some $BTT? Personally I'm going to wait on the sidelines and see what unfolds. I do believe that there it's highly unlikely for $BTT to double in price anytime soon, so the risk of entering into a position outweights the potential reward.
Disclaimer: This is not trading or investment advice. The above article is for entertainment and education purposes only. Please do your own research before purchasing or investing into any cryptocurrency.
Image(s): Photo by Lorenzo Cafaro from Pexels