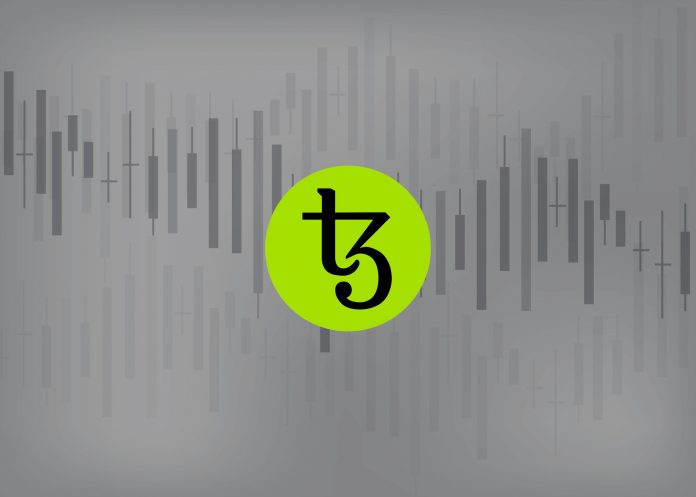 The past 24 hours have not resulted in any positive price momentum for Tezos. Despite overcoming a lot of challenges throughout the months, it is evident speculators and traders are still not too certain of what they can expect. This latest 5% dip shows things are not looking too hot, although the developments behind the scenes can change this situation fairly soon.
Tezos Price Continues to Struggle
It has become apparent the final quarter of 2018 will be quite telling for all cryptocurrencies. Any momentum established during this three-month period can result in long-term gains or losses. For the Tezos price, things have not looked too great in the past few weeks, and the current trend is not positive either. A new 5% dip pushes the value of the XTZ token to $1.35 again, which is a bit worrisome.
Just a few days ago, the value per Tezos token was $1.5 again. Maintaining that value has been difficult, and a net 0% loss over seven days is the logical outcome. Despite this negative trend, numerous positive developments are taking place behind the scenes. All of those projects can elevate Tezos to a whole new level in the future, although it will take time to bring these concepts to market in a commercialized manner.
First of all, there is the TezosKit project. This open source project brings a Swift library to the Tezos blockchain, which makes it easier to implement communication with this infrastructure through the JSON API. Although its functionality is still a bit limited, it allows for checking account balances and getting chain head data. Projects like these will make it easier for third-party developers to build applications on top of Tezos.
Secondly, it seems the TezBox project is hitting its stride. A first-ever TezBox Ledger transaction has been recorded on the Tezos main net, and a release is expected within the coming hours. TezBox is a new XTZ storage solution which focuses on convenience. It will be made available for Android, Chrome, and iOS devices, which will further decentralize the network and ecosystem as a whole.
It's official – the first TezBox Ledger transaction on mainnet: https://t.co/KV8PzMqyvN – final tests and optimizations are being made. Release should be available in about 24 hours.

— TezBox (@TezBox_Wallet) October 1, 2018
Last but not least, it is worth looking into some price expectations pertaining to Tezos. CryptoHustle is confident Tezos is worth stocking up on, at least when looking at it from a multi-year hold. It has an actual blockchain, liquidity, and a somewhat unique value proposition. As such, it can have a bright future, depending on how things play out moving forward.
#Tezos is my other altcoin accumulation pick for the next cycle. These will be my biggest altcoin multi-year holds
Reasons:
-Looking for coins with actual blockchains (erc20 tokens too centralized)
-Unique value proposition + code
-Newer projects (less market cycles)
-Liquidity https://t.co/NH22Q5Yw7y

— ฿TF%$D! (@CryptoHustle) October 1, 2018
Speaking of liquidity, Tezos is not the most popular trading market in the world of cryptocurrencies. With just $2.5m in daily volume, the demand for this token is seemingly not what it could or should be. At the same time, the lack of volume also seems to make most holders less eager to dump their XTZ tokens. An interesting situation worth keeping an eye on moving forward.
---
Disclaimer: This is not trading or investment advice. The above article is for entertainment and education purposes only. Please do your own research before purchasing any cryptocurrency.
Image(s): Shutterstock.com