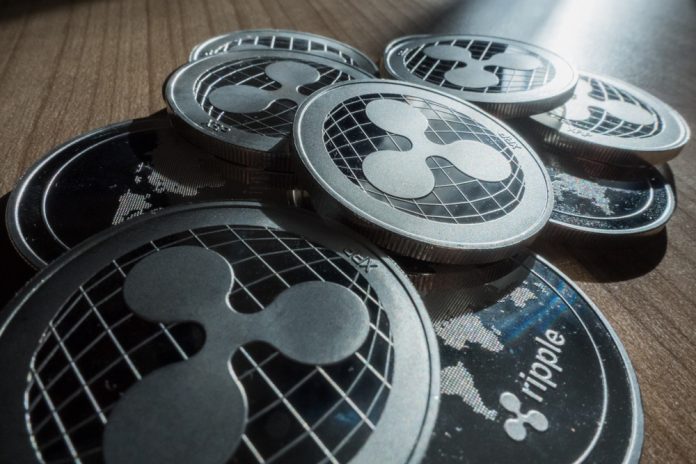 It would seem the XRP price uptrend is still in full effect as of right now. This digital asset is still unable to reach $0.5 again at this stage, although the renewed uptrend shows that situation might change sooner or later. Based on the current momentum, it seems interesting things are bound to happen for the foreseeable future.
The XRP Price Momentum Remains Intriguing
It is a bit unclear if and when a major shakeup will affect the XRP value. There have been strong indicators its value would surpass $0.5 again for some time now, yet none of the uptrends have remained in place for very long. That is always a bit worrisome first and foremost, albeit it is not entirely uncommon in the cryptocurrency world.
These past 24 hours have brought more of the same in the short-term excitement department. With a near 3% gain in USD value and a 2% gain over Bitcoin, the current momentum is fairly promising first and foremost. Sustaining any uptrend, however, will always be a bit complicated first and foremost. The overall trading volume seems to be quite sufficient to make something happen sooner rather than later.
The biggest development over the past few hours is how an XRP-based exchange has gone live. Although it remains to be determined if XRP United can effectively gain any real market traction, this most recent development shows the digital asset has plenty of merit moving forward.
XRP United Launch Video, The First Full #XRP Based Excgange Now Live.
Courtesy: @BankXRPhttps://t.co/UC9XdzwkjZ

— Boncryp XRP📲 (@boncryp) October 24, 2018
On the XRP spending front, things are starting to look quite interesting as well. The main way of spending this asset comes through the Wirex debit card. It now seems those cards will be offered in the USA, albeit in a prepaid manner. These cards will support XRP, as well as Bitcoin, Litecoin, and Ethereum. A big step forward for this asset as well as the company itself.
🇺🇸 We will soon be launching Wirex prepaid cards in the USA! 🇺🇸
For the first time, US-based Wirex users will be able to instantly buy and convert #XRP #BTC #LTC #ETH into USD – letting you spend your digital tokens seamlessly in everyday life.
👇https://t.co/Rthxj0Q4cj

— Wirex (@wirexapp) October 22, 2018
As is always the case, there are those speculators who cling to idle hope at this stage. Luggernutz is confident XRP will be valued at $1 or more by the end of the week based on technical indicators. While it is not impossible by any means, one also has to keep emotions in check when it comes to price fluctuations. More than doubling the current value in just four days may prove a bridge too far.
So $XRP $1+ by end of week. Really not impossible as it 2x just a few weeks backs. FOMO MOFO. Likely to steal 2nd spot from $ETH#crypto #XRP #ripple #ALTSEASON https://t.co/w3e7BYfie3

— luggernutz (@luggernutz) October 24, 2018
There is no real reason not to expect the XRP price to soar in the coming weeks. It might not happen today or tomorrow, but there are a lot of interesting things happening behind the scenes. At the same time, it will primarily depend on how the Bitcoin value evolves, as that remains the primary indicator for altcoins and digital assets alike. So far, things are not looking too great in that department.
Image(s): Shutterstock.com