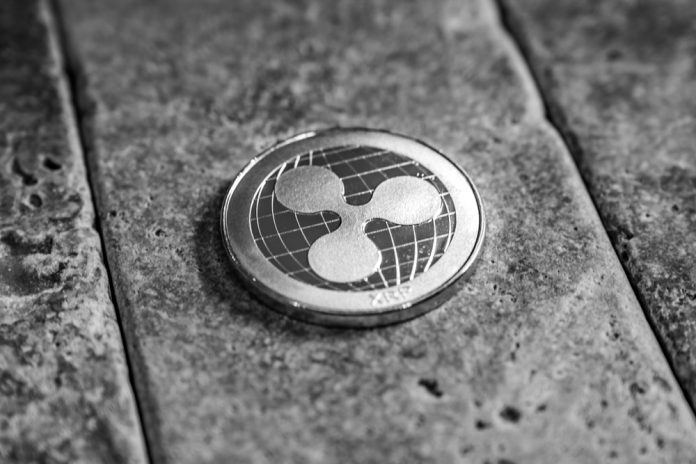 Last week has been pretty interesting for Ripple and its native XRP asset. At this time, it seems the price is still struggling to retake $0.5, although some new interesting developments may help move things along in the near future. There is still plenty of momentum associated with XRP these days, albeit it remains to be seen what the near future will hold.
XRP Price Momentum isn't Over
Although reaching $0.5 has proven impossible for XRP at this time, it is evident there is still plenty of reason to be excited about what the future may hold moving forward. Some new developments have come to the forefront over the weekend which should effectively have an interesting impact on the XRP price moving forward.
Over the past 24 hours, the XRP price has suffered from a small setback across both the USD and BTC department. Neither setback is pretty significant, albeit it is evident there will be some further pressure on the market for the foreseeable future. At the same time, things are not necessarily looking all that bad just yet, even though Bitcoin is dragging everything down with it.
There are two key developments which may catapult the XRP price to a higher level moving forward. First of all, there is still a question as to whether or not the SEC will effectively rule in favor of deeming XRP anything but a security. This decision has been forthcoming for a while now, although it remains unclear which way the SEC will rule in the near future.
Why the SEC Might End Up Delivering a Favorable Ruling on #XRP via @EtherWorldNews#xrpcommunity #xrparmy #xrapid #ripplenet #ripplenews

— Jill R ⚡️XRP⚡️ (@JRAmbassadorXRP) October 22, 2018
In more tangible news, another company has confirmed they will integrate xRapid into its existing service. MoneyNetInt, a UK-based cross-border payment service provider, is the latest company to integrate Ripple's native technology, which should improve overall liquidity for cross-border transactions. It may also increase demand for XRP moving forward, albeit that remains to be determined at this stage.
Moneynetint integrates with Ripple for cross-border transfers and FX https://t.co/Q0i2IGTgN6

— Marcus Treacher (@marcus_treacher) October 22, 2018
Furthermore, it would seem XRP is getting some traction cross Latin America as of right now. Mercado Bitcoin is the most recent platform to integrate XRP trading after receiving overwhelming demand from customers. Although Mercado Bitcoin does not generate the most trading volume right now, any additional exposure for XRP is a positive development.
XRP gets listed on one of the largest crypto exchanges in Latin America https://t.co/sv4Ez14PfA#XRP #XRPcommunity #XRPgoGLOBAL #XRPtheFUTURE #XRPtheSTANDARD #XRPledger #xVia #xPring #xRapid #MassAdoption #XRPnews #supranational #supranationalcurrency

— ⚡️Andreas Don Duering⚡️ (@XRP_GERMANY) October 23, 2018
Based on all of these developments, it appears to be a matter of time until the XRP price gets another nudge in the right direction. After all, RIpple and its native asset are both getting a lot of attention lately, which should eventually result in some positive momentum. Even so, Bitcoin continues to drag all other currencies with it, and XRP is no exception at this stage.
Image(s): Shutterstock.com