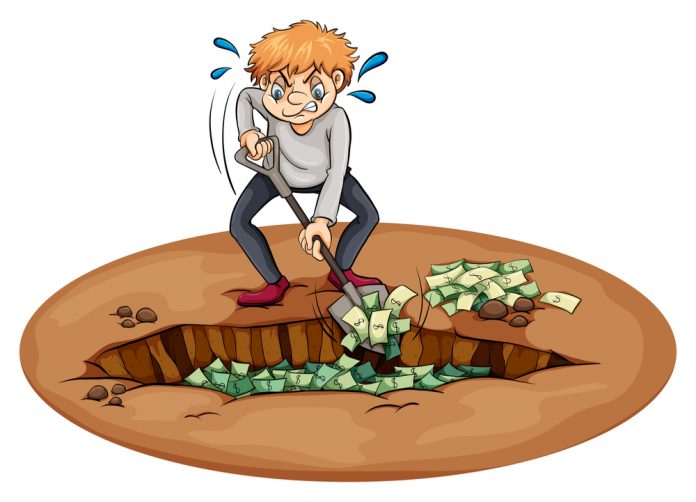 Even though the Bitcoin ETF was shot down last week, we are still moving closer to getting a real ETF in the coming months. While we're waiting for that to happen, many are now starting to feel like there is no recovery in sight for cryptocurrency markets. Which is also to say the technology behind them will go down with the ship.
Once again, we call on smart investors to step back and take a good look at the activity and the continued advancements in the space. Opponents to Bitcoin are nothing more than sensationalistic hacks that like to sell fear and indecision. Those prone to such negative speculations will get out of the market at a loss, and will probably never get back in again. Losing out on the opportunity to be part of the magic that is the blockchain at its earliest stages will be something to regret.
That's too bad for those disbelievers, but for those of you who are smart investors whose assets are invested in the future, the news is nothing but good. One piece of news that is currently in the air is that Wall Street is investing in cryptocurrency in a big way by putting money into a new company that will build the digital/financial framework for future digital assets.
Joining them will be companies like Microsoft and Starbucks who will help to build this integrated framework that will allow you to trade, store, and spend your digital assets, and in the grand scheme of things, this is an important step because this framework will be necessary in order for crypto to become a true world currency. The fact that Wall Street will help legitimize these types of assets should tell the smart investor it really doesn't matter how low the market may go during any specific bearish period, because in the background there are those making plans for a new world where the blockchain will reign supreme.
Another positive note is the fact that large corporations are putting their time and efforts into facilitating cryptoassets. This is evidenced by Volkswagen getting into the mix by introducing new apps that will allow customers to fill their tank or unlock their car using the blockchain. It seems the company has some comprehensive plans for adopting crypto, and that is good news for the smart investor who knows how to read the signs.
So, if you are an investor in cryptocurrency who is chomping at the bit with your finger hovering over the "enter" key and about to sell off your crypto assets because you are afraid to wait to see if the market will recover, then ask yourself this one important question: Where can it go from here long-term? If you take the time to research all the activity happening in the space, you will see that the future of blockchain and cryptocurrency is bright, and if you hang on for the ride, you will probably be happy that you did.
Image(s): Shutterstock.com