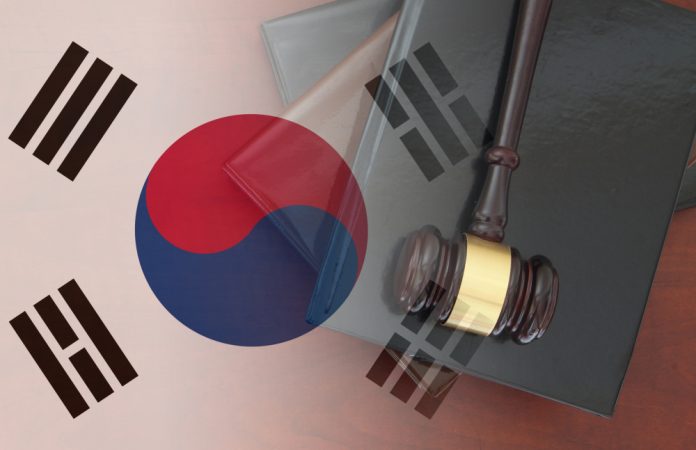 South Korean government officials are taking a very interesting stance on cryptocurrencies. Although they want to bring more legitimacy to this industry, it will need to happen through regulatory efforts first and foremost. The country's Financial Services Commission has announced a dedicated department for blockchain policymaking which will be introduced in the coming weeks.
Another Big Step by the FSC
South Korea has shown a great interest in legitimizing both cryptocurrencies and blockchain technology. Although this process will not happen overnight, there are a lot of efforts currently underway. With the help of the Financial Services Commission, the situation is heading in a positive direction.
A new initiative was announced just last week: a department dedicated to policymaking initiatives for the blockchain industry. This is another step toward ensuring that blockchain technology can thrive and grow in South Korea. Dedicated rules are necessary in order to bring more legitimacy to any industry, and neither blockchain nor cryptocurrency is an exception in this regard.
The new venture goes by the name of the Financial Innovation Bureau. The decision to launch such a dedicated "task force" was made during the recent meeting between top financial regulators and the Ministry of the Interior and Safety. It is expected that this will only be a temporary measure to legitimize blockchain technology.
More specifically, the initial report indicates the Financial Innovation Bureau will be in action for a maximum of two years. This should be sufficient time to nurture Korea's fintech industry, with a strong focus on blockchain and cryptocurrency. Since cryptocurrency isn't a risk to global financial stability, supportive efforts need to be launched.
An official FSC spokesperson explained the decision as follows:
The FSC plans a major organizational reshuffle to better protect financial consumers and proactively respond to financial innovation in the Fourth Industrial Revolution era. The new Financial Innovation Bureau will also be tasked with policy initiatives for financial innovation, such as innovating financial services using fintech or big data, and responses to new developments and challenges such as cryptocurrencies.
For the cryptocurrency and blockchain world, this particular development is considered to be a major step forward. Efforts led by South Korea are often copied by other Asian countries. While China will remain the obvious exception in this regard, the rest of the continent is still keeping a relatively open mind toward these emerging technologies.
Image(s): Shutterstock.com