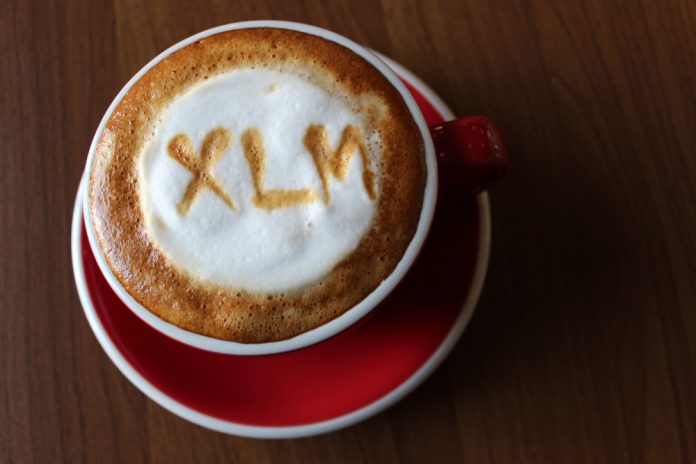 Despite the overall negative momentum sweeping through the cryptocurrency landscape right now, not all currencies are affected in a similar manner. The Stellar price has always been an interesting exception in this regard, as it suffers from the smallest losses in the entire top 15. Various key developments influence this market in a positive manner.
Stellar Price Holds its Own
Whenever the value of Bitcoin drops significantly, altcoins and digital tokens will suffer from a similar fate sooner or later. In the case of the Stellar price, its current decline is to be expected, albeit it is much lower compared to other altcoins on the market. In fact, it is safe to say the Stellar price momentum is borderline boring in this regard.
Some interesting developments regarding Stellar are taking place as of late. Although these efforts are primarily ignored outside of the XLM community, they cannot be overlooked. StellarSwap, a project first announced in March of 2018, is seemingly gaining a bit more traction. The project is a global exchange for all Stellar-based tokens, similar to how ERC20 trading platforms work. It is a valuable addition to the Stellar ecosystem as a whole.
The semi-recent release of VNTPay has also gone by virtually unnoticed. It is a new wallet solution to store both VNT and Stellar's native XLM token. Support for this latter asset is quite unusual, although it shows companies are paying attention to what is happening across the industry as a whole. It allows for direct purchases of XLM with one's debit card, as well as the option to create new stellar accounts and assigning multiple addresses to one wallet.
Last but most importantly, IBM's recent announcement has taken the world by storm. Their new World Wire platform is built on top of Stellar's technology and will be used to settle and clear cross-border payments in seconds. It is one of the biggest examples of commercializing blockchain technology for the financial sector. A demo of this new platform will be unveiled later this year.
All of these changes have impacted the Stellar price in a relatively positive manner. Albeit the current dip is not unavoidable, it remains to be seen how much negative pressure the market will have to contend with. It appears speculators are not intent on letting the XLM price drop too much, thus anything can happen in the coming hours. With a current trading volume of just $68m, it seems volatility will be less present in this market.
As is always the case when the Bitcoin price goes down, there will be consequences for other currencies. So far, Stellar is the only asset backing this growing negative trend, albeit it remains to be seen if this momentum can be sustained.  Its current gains over Bitcoin keep the USD value afloat, although things can come to change at any given moment.
Image(s): Shutterstock.com