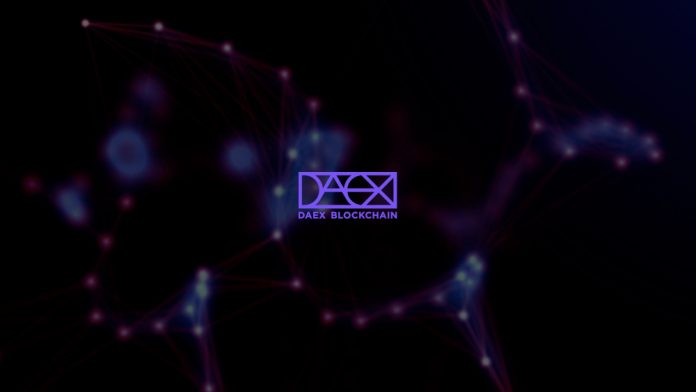 There are many different use cases for blockchain technology. Some of these ventures will aid the cryptocurrency industry, whereas others will serve a completely different purpose. DAEX aims to become a decentralized clearing and settlement system which benefits exchanges and traders alike.
The DAEX Vision
Improving the overall speed of clearing and settlement in the cryptocurrency industry can only be considered to be a good thing. DAEX aims to build this infrastructure to connect centralized exchanges and offer a reliable custodian service for traders. This latter aspect features support for multiple assets under one umbrella, as well as the use of multi-segment keys. It can introduce a completely new era for cryptocurrencies, assuming the team can deliver on its initial promises.
How Does it Work?
Building such a new infrastructure for the cryptocurrency industry is never easy. The DAEX team envisions their product will encompass three different aspects to make it succeed. The joint custodian solution for registered assets within the DAEX ecosystem will be the main center of focus. Adding more security to the cryptocurrency industry is direly needed at this stage.
To ensure everything is done in a transparent manner, DAEX will use a public clearing chain. This allows for the transparent recording of accounting information. As such, anyone in the world can see how the project operates and how transactions are settled accordingly. This can, in turn, lead to a greater rate of adoption in terms of what the DAEX ecosystem has to offer to its users.
Under the hood, DAEX will offer its own native wallet ecosystem which supports multiple assets across different blockchains. Combined with its own clearing chain, the ecosystem will offer institutional and individual clients a new settlement service altogether. There is also the DAEX Fund, which enables investments of exchanges wallets, and asset management projects alike. There is a lot of potential waiting to be unlocked as far as this solution is concerned.
The Road Ahead
With the initial coin offering for DAEX just around the corner, investors will look toward the roadmap of this particular project. It is expected the beta release of DAEX will occur in Q4 of 2018, with no further specific date announced just yet. In mid-2019, users and investors can expect the first official main net release of this platform, with an updated release scheduled for Q4 of 2019.
Image(s): Shutterstock.com