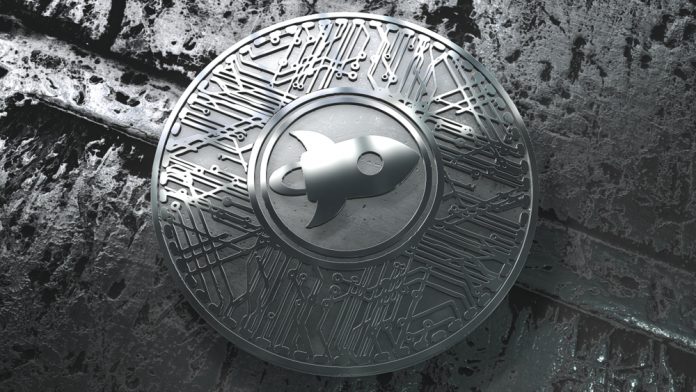 The overall excitement continues to affect all major cryptocurrency markets. That in itself is a very positive development, as it shows there is still a lot of positive momentum waiting to happen. The Stellar price, for example, is still surging and has successfully passed the $0.31 mark over the past few hours.
Stellar Price Remains Very Bullish
Even though Bitcoin is getting all of the attention during this recent bull run, it is evident a few other currencies also continue to make a name for themselves. The Stellar price has shown it has some bullish momentum fueling its current run as well. There has been a steady value increase every single day, and it seems today will be no different in this regard.
Over the past 24 hours, the Stellar price has seen another 5.31% increase. It is a very big jump, especially when considering how most of the other altcoins in the top 10 can't even come close to such a jump. Thanks to this latest increase, the Stellar price has now risen to $0.31 once again. It is the third time this year that value is reached, although it remains to be seen if the momentum remains in place for the long term.
Unlike most of the other altcoins on the market today, Stellar effectively notes a gain over Bitcoin over the past 24 hours. Relatively surprising, considering all other coins struggle heavily in this regard.  A small 1.84% increase in favor of the altcoin seems to indicate people may effectively be diversifying their Bitcoin holdings a bit. That would be the smart choice at this point, after all.
The overall cryptocurrency trading volume is still going up, which can only be considered to be a good thing. More money entering the cryptocurrency space will result in more diversification, which will benefit altcoins such as Stellar first and foremost. As such, the XLM trading volume has also increased to $109.09m, which is not necessarily all that impressive at this point in time.
As one would come to expect from any altcoin market, Binance plays a key role in the trading volume. Its BTC and USDT pairs combine for 44% of all XLM trades over the past 24 hours. Upbit's KRW market is in third place, followed by BCEX's CKUSD and BTC pairs. A healthy mix of fiat currency, Tether, and Bitcoin on this list, which should keep the Stellar price momentum going for some time to come.
In the cryptocurrency world, nothing is ever guaranteed. For the Stellar price, the current momentum has been in place for some time now. This trend will not continue indefinitely, but it may not come to a halt anytime soon either. It will largely depend on how the Bitcoin price evolves, as that still dictates the pace for the rest of the markets.
Image(s): Shutterstock.com