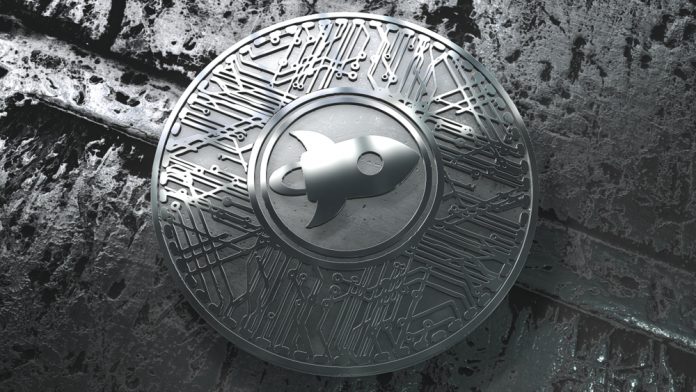 The current cryptocurrency momentum does not necessarily warrant much optimism whatsoever. At the same time, there is still a lot of momentum which could easily swing either way. Based on the current charts, the value of XLM is bound to see a healthy nudge, although it has not materialized in full just yet.
Stellar Price Tires to Rebound
It has been a very boring weekend except for a few odd trends so far. Albeit Saturdays are never any real reason to be excited in this particular industry, one would expect some currencies to mount a bit of a comeback. Stellar aims to do so, by the look of things, even though its ventures to date have not been too successful as of yet.
Over the past 24 hours, the Stellar price has successfully gained just over 1% in value. Compared to traditional financial assets, that is still a pretty good day, albeit cryptocurrency enthusiasts are used to far bigger swings than this. Right now, one XLM is valued at just under $0.22, and it remains to be seen if a value higher than the current level can be reached in the near future.
Looking across social media, it would appear most cryptocurrency-related discussions have ground to a halt over the past few weeks. Even XLM is not an active topic of debate al that much, which seems to confirm the bearish trend will remain in place for some time to come. The Secret Trader claims the charts have reserved and the bullish trend will begin. So far, these trends are off to an extremely slow start.
#btc #Bitcoin#ltc #litecoin#xlm #stellar#eth #ethereum#NEO

Today is the day we breakout 👍🏼

Charts have reversed and we are now bouncing off oversold territory.

Let's enjoy this moment 🙏🏼

Secret Trader pic.twitter.com/6Tlfe072aM

— The Secret Trader (@SECRET_TRADER_) October 13, 2018
There is also a pretty interesting trend taking place where Stellar-based ICOs are concerned. This is a pretty interesting trend to keep an eye on over the coming weeks and months. Raincheck is an ICO built on top of Stellar, which will potentially shake up the loyalty card industry as a whole. It remains to be seen if this project can achieve any form of success in the future.
Raincheck is set to shake up the loyalty card industry with the integration of aggregated lloyalty points across a number of stores.

Will it remove the need to carry loyalty cards? Why not build on #Ethereum?#XLM #cryptohttps://t.co/nJV1zafK25

— Crypto Yoda (@itscryptoyoda) October 13, 2018
Those who are confident the future looks bright for cryptocurrency do best to diversify their portfolio. Rodolf Flocon is one of the people who consider three coins worth holding for the coming 20 years. This includes Bitcoin, and of course Stellar's XLM. Although it is doubtful anyone will hold coins for 20 years from this point forward, the advice could hold merit in the long run.
$btc of course as a money keeper, $tel and $xlm to send this money! #telfam #xlm

— RodolfFlocon (@RaphaelFlocon) October 13, 2018
Based on the current market conditions, it would appear the Stellar price will not note any further gains in the coming hours. its trading volume is too low to make any meaningful impact, and the Bitcoin situation still weighs heavily on all other markets as well. The boring weekend is far from over, but no imminent price action is to be expected.
Image(s): Shutterstock.com