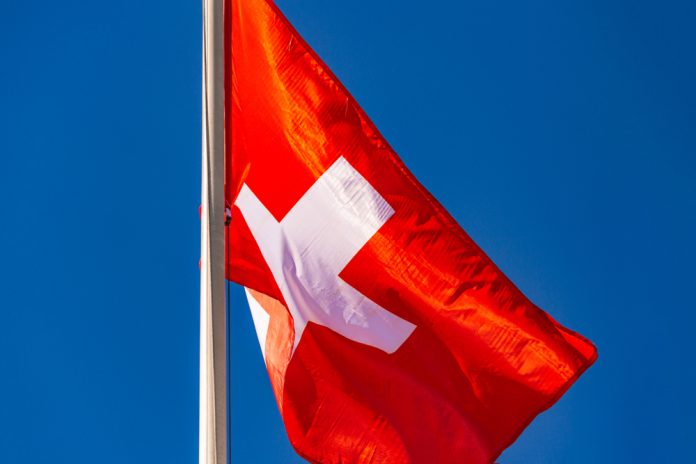 Johann N. Schneider-Ammann, the head of Switzerland's Department of Economic Affairs, has said that blockchain technology will undoubtedly penetrate the entire economy of Switzerland and make a global impact that is as big as that of the internet.
Ammann noted that Switzerland has already evolved into a leader in blockchain technology and intends to continue supporting the cryptocurrency sector and companies within it. During his speech at the Crypto Valley Conference in Zug, Ammann added that the World Wide Web may have been invented in Geneva, Switzerland, but due to impractical policies and insufficient developments, the majority of internet work was done elsewhere.
"Switzerland is a global leader in terms of this new technology and its economic application. We would do well to continue at pace, instead of laying the right tracks after the moment has passed. History is littered with examples of what happens when the train speeds off in a different direction," Ammann noted.
Switzerland as a Crypto Nation
During his speech, Ammann emphasized that he received criticism for his optimistic stance on the cryptocurrency market and blockchain sector, which is still an emerging industry and a relatively new asset class.
But, given that blockchain technology has become a highly anticipated focal point of technology conglomerates and financial institutions, Ammann stated that he is comfortable with seeing Switzerland evolve into a cryptocurrency and blockchain nation, with practical and efficient policies targeted at cryptocurrency businesses and investors.
Ammann stated:
In January, I said that if the experiences in Zug were positive, then in a few years' time the whole of Switzerland should be a crypto or Blockchain nation. That won me plaudits, but also a fair amount of criticism. But I think: there is no reason the latter. The fact that Switzerland is today a global leader in high-tech industries and in pharmaceuticals is seen as normal. It is easy to forget that these sectors too once started out with previously unknown technologies and services, Like Blockchain is doing today.
The cryptocurrency markets have experienced exponential growth over the past few years, with billions of dollars injected into the industry on a yearly basis. Since 2016, banks are said to have spent over $2 billion to develop blockchain-related solutions.
Still, despite the resources and capital that are available to developers and blockchain projects, blockchain developers are currently working on solving unprecedented problems related to cryptography. Implementing solutions like Sharding and Plasma, which are expected to increase the transaction capacity of the Ethereum network to a million transactions per second, take more than simply resources and capital.
Hence, Ammann noted that it is important to provide a platform for blockchain projects to realize their long-term visions and commercialize this revolutionary technology, as blockchain adoption cannot be done overnight.
"No one really knows if some of the rather hopeful growth forecasts for blockchain-based services and products will actually materialize. But hardly anyone still doubts that blockchain will penetrate our entire economy. What is clear is that we currently know far too little about the new technologies, their potential and their risks," Ammann said.
Reaffirmation of Friendly Regulation
For many years, blockchain projects and initial coin offerings (ICOs) have acknowledged Zug to be the blockchain capital of the world, due to its friendly regulations. In his speech, Ammann confirmed that Zug will continue to operate as a supportive platform for blockchain projects.
Image(s): Shutterstock.com