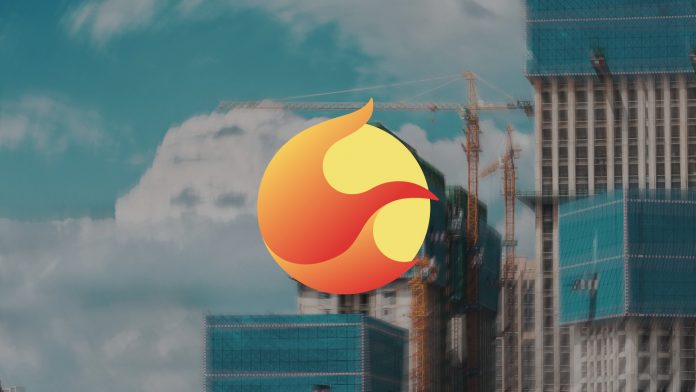 Cryptocurrency markets are slowing down their bullish price action, which started on Monday. While Bitcoin and Ethereum stabilize, BTC is holding firm above $31k, and ETH is approaching the $2k level. Unfortunately, Terra Luna's price suffered significantly today as it dropped by over 20%, currently trading at $7.28 after briefly peaking above $10 yesterday.
Binance Completes First Phase of Terra 2.0 (LUNA) Airdrop
According to an announcement from Binance Staking last night, the cryptocurrency exchange completed its first phase of the Terra 2.0 (LUNA) Airdrop to LUNA (old), and UST (old) Locked Staking users on Binance.
30% of the total Airdrop amount for LUNA (old) and UST (old) Locked Staking users have been distributed. The rest, 70% of the tokens, will be distributed over the next 24 months, starting in December 2022, as outlined in Do Kwon's official Revival Plan 2 Proposal.
Since Binance is currently leading the volume for Terra 2.0 (LUNA) by a significant margin, the completed Airdrop yesterday caused massive sell pressure for the cryptocurrency. As such, it comes as no surprise that LUNA's price suffered today as traders dumped their Airdropped tokens to recoup some of their losses from Terra's collapse in May.
The good news is that Terra 2.0 (LUNA) is still holding strong above the $1.5 billion market cap, and the price will likely rebound as the selling pressure alleviates and the market stabilizes.
Terra 2.0 in Building Mode
We're already seeing new applications being developed for Terra 2.0. With Packs building a UI to enable users a simple way to form a Decentralized Autonomous Organization (DAO) with fixed or flexible multi-sig.
We're finally back in the building mode at Terra 2.0 and decided to focus on foundational stuff first 💪 Our initial aim would be to provide a simple way to form a #DAO with fixed or flexible multisig. The fixed one is on testnet now. DM us to try it #Terra $Luna #Rebirth pic.twitter.com/iXenYycC1G

— Packs 🌕 (@packs_space) May 31, 2022
Packs describe themselves as a hub for starting, managing, and growing DAOs in the abundant Terra and Cosmos ecosystem. The project is currently in private beta, with the mainnet scheduled to launch in Q2 2022.
Packs also enable users to utilize existing NFTs and tokens to serve as an access layer for fans, supporters, or teammates to enter your Pack (DAO) and then manage and grow their organization.
Another application recently integrated with Terra 2.0 is The Apollo Safe.
The Apollo Warchest is a dApp that enables a community to use multisig to operate a multisig wallet, perfect for DAOs looking to manage a single fund between members. Apollo is still running on Terra Classic but has been officially deployed on Terra2.
According to the recent announcement on Twitter, Apollo said:
"Overall we believe that an easy-to-use multisig is crucial for any developing crypto ecosystem, as it increases the range of users who can participate in the ecosystem. By increasing the accessibility for DAOs and builders to redeploy on Terra2, tools such as Apollo Safe aim to help bootstrap the growth of Terra2."
Final Thoughts
The Terra2 (LUNA) market is still volatile as the 24-hour trading volume is close to $1 billion. For those looking for short-term gains with LUNA, it might be good to wait on the sidelines until next week, when LUNA will most likely show less volatility and find its support/resistance levels.
LUNA's community is moving extremely fast regarding reviving the project and rebuilding its ecosystem from the bottom up.
It's clear that the long-term potential for Terra Luna is tremendous, as it has one of the most robust communities of any project on the market. As more dApps continue to be integrated with the new chain, LUNA will continue to grow in valuation, and volatility will subside, enabling a wider range of traders to bet on the project's long-term success.
Disclosure: This is not trading or investment advice. Always do your research before buying any cryptocurrency.
Follow us on Twitter @nulltxnews to stay updated with the latest Metaverse news!