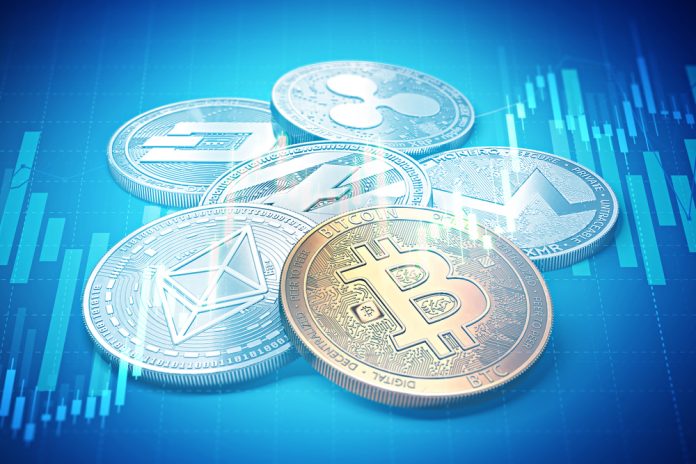 Introducing a customer loyalty program has become one of the standard practices in the business world. More often than not, businesses reward their customers for actively engaging with their products or services to ensure that they maintain a strong following and induce a referral culture within their community. However, a majority of businesses are coming to terms with the fact that the conventional methods of rewarding customers are fast becoming redundant. Therefore, we have begun to witness the proliferation of blockchain-enabled models that rely on the permanent and universal nature of token transactions.
With crypto emerging as a formidable technology for customer loyalty systems, businesses are finding it easier to collaborate on a large scale and adopt a crypto-powered reward system compatible with multi-brands. For customers, being able to convert points to token ensures that they have more control over their earnings. In light of this, I have decided to put the spotlight on 10 of the best crypto loyalty programs in 2020.
What Are the Best and Most Sophisticated Crypto Loyalty Programs In 2020?
Bitzlato Referral Program
Bitzlato provides a p2p trading platform and exchange infrastructure for crypto traders. And for both services, Bitzlato has created an attractive referral program that promises to reward users helping to grow the platform's user base. As such, the referral program offers users up to 90% of the commission generated from transaction fees of their referrals. To enjoy this, users only need to register on the platform and generate a personal referral link, which will come in handy when inviting new users. One of the factors that uncomplicate this program is that the exchange does not require KYC verifications for new users.
Since the platform enables two main services, it has segmented the program into two. The first is the referral campaign for the p2p exchange, where participants stand a chance of earning 32% of commission fees of their downlines. The other caters to the platform's centralized exchange service and offers participants 90% of the fees generated on each referral. Importantly, the program is single-leveled. Therefore, the number of referrals each user can invite has no limits.
Nominex Referral Program
Nominex claims that its referral system is the first crypto-based affiliate program, which allows users to access four types of bonuses from a limitless number of affiliate levels. The crypto exchange runs a binary tree-structured affiliate program, with each referral level containing doubled the number of affiliate members found on the immediate upper tier. Nominex's four bonus variants multiply the earnings of users participating in the referral program. For one, each affiliate member gets to earn 5-8% of the trading fees of the two referrals directly linked to him or her on the binary tree.
On the other hand, the second bonus activates when the downlines of each of the direct referrals accumulate 250 USDT as transaction fees. Once this condition is met, the participant is eligible for a 25 USDT bonus. The third bonus level promises affiliate members 10% of transaction fees as a team bonus, while the fourth is strictly for highly-ranked affiliate members. Since the program supports a binary structure, the referral activities of members have a spill-over effect on each other.
Rakuten Loyalty Program
Rakuten is one of the big names driving the narrative of crypto customer loyalty programs in 2020. In December, the Japanese retail giant announced that its customers can convert their Rakuten Group loyalty points to digital assets. The interesting thing about this development is that the enablement of a points-to-crypto exchange scheme will have a direct impact on the acceptance of cryptocurrency in this region. According to the information released, Rakuten has made this program available only to its Japan-based customers who have Rakuten Wallet accounts.
Importantly, eligible users can convert accumulated loyalty points to any of Bitcoin, Bitcoin Cash, or Ether. Each of the Rakuten Super Points is valued at one Japanese yen or 0.009$, and members must have accrued 100 points before they can capitalize on the exchange service. Likewise, the platform has set 30,000 points and 100,000 points as the daily and monthly transaction cap respectively.
Fold's Bitcoin Reward Program
The introduction of debit cards enabling crypto-powered payments was a turning point for the industry as a whole. While this concept is no more a rare feat in the crypto space, a startup is looking to take it to the next level. The startup behind Fold, a shopping app that supports bitcoin, has kicked off plans to join Visa Fast Track Program to issue a card service. However, unlike a majority of Visa-enabled card issuers, this particular project is adding an extra feature, which would interest the bitcoin community. Instead of rewarding users with traditional reward points, this project has chosen to opt for a crypto reward system.
The goal is to capitalize on the uptick of e-commerce activities executed with crypto payments since the health crisis began. The Fold app will allow customers to accrue bitcoin, which they can use for their daily needs.
Coinbase Mobile Reward Program
In April, San Francisco-based Coinbase announced that it has upgraded its mobile app and introduced a crypto reward system for users. Before this, Coinbase's Crypto Earn campaign was only available on its website. However, with this upgrade, users can now enjoy its reward program on the platform's mobile app. The purpose of this campaign is to educate users and encourage them to own crypto. And so, Coinbase has created a learning infrastructure that rewards users who take the time to educate themselves on crypto assets. Likewise, the system also allows users to track referral earnings and accumulate rewards by holding Tezos and USDC.
Coinbase revealed that it will expand its reward program and propose new ways users can partake in the program. It is safe to say that Coinbase has created an ingenious way of engaging its users in its crypto education campaign. 
Bitfinex Staking Reward
Like all of the platforms on this list, Bitfinex has also upped its customer loyalty program by allowing its clients to earn staking rewards up to 10% per annum. To partake in this offer, users must deposit and hold certain tokens on Bitfinex's native custody solution. These tokens include COSMOS, Tron, Algorand, Tezos, EOS, and V.Systems. Note that each cryptocurrency has its reward policy, with V.System offering the highest return.
Bitfinex's team believes that the Staking Reward program "provides users with another avenue to increase their holdings on the platform." According to the exchange's website, Bitfinex will deposit the weekly rewards of clients participating in the staking reward program into their respective accounts.
Blockcard Customer Loyalty Reward
Crypto debit card, BlockCard, spiked its customer loyalty reward to 6.38% in April. While speaking to Cointelegraph, Ian Kane, the founder and COO of Ternio, the parent company of the BlockCard project, revealed that the debit card users are now eligible to earn almost 7% crypto rewards on all purchases. More importantly, the report explained that there is no ceiling on the amount users can earn. In other words, the reward is valid for all transactions, and it is available for both new and existing customers.
Based on this information, it is safe to conclude that BlockCard is currently the crypto debit card solution offering the highest customer reward rates. And judging by its current push to capture the European market, we can expect more crypto holders to have access to this jumbo reward package.
Uka$ii
Uka$ii is a loyalty platform designed to increase the efficiency of the reward programs of B2C businesses. To achieve this, this solution partners with businesses to optimize their referral or reward systems and ensure that such endeavors yield satisfactory results. The most compelling detail about this platform is that it relies on blockchain to provide a transparent, simple, and fast reward ecosystem for its client. Also, it has a native asset, Ka$ii, which functions as a multi-brand reward token.
By providing all these functionalities, the availability of a flexible reward token and a blockchain infrastructure automatically expands the reach of the businesses adopting this platform. Clients stand a greater chance of attracting new users since they accept the reward token earned in another store.
BANKEX
BANKEX is another solution dedicating its resources to providing loyalty program enhancement infrastructures to businesses. Apart from helping its customer coordinate their reward programs, this solution enables a reward exchange facility compatible with popular social media networks. Likewise, it offers wallets and notification services. Its system supports both web-based and offline payments. On top of that, it issues a token, BKX, which can also promote a multi-brand loyalty program.

BANKEX's wallet architecture consists of three main modes. The first is the private wallet, then the in-messenger app store, and the social banking mode. The platform hopes that its social media construct will help users have better engagements with the loyalty programs of their favorite brands.
Image(s): Shutterstock.com