For years, banks have prayed on the innocent by creating unfair policies that drive wealth away from the hands of the many to the few. With the era of blockchain ushering in, the worldwide financial market is being disrupted, so it only makes sense that wealth management is being democratized as users regain control over their finances. From lending to yield farming, liquidity providing, and staking, DeFi has enough space for everyone willing to seize control over their wealth. 
Despite the promise poised by blockchain technology, today's protocols prove inefficient in scaling and providing acceptable transaction costs, an issue constantly raised by experts everywhere. While Ethereum is the network of choice for the DeFi market, it's actively being plagued by growing gas fees and its inability to process more than a dozen transactions every second. 
This creates an untapped addressable market, as the DeFi space finds itself in dire need of a scalable blockchain operating system. Experts worldwide predict a massive surge in DeFi activity as soon as a low-latency, operable, and easy-to-use blockchain protocol comes to life. Luckily, the time is now!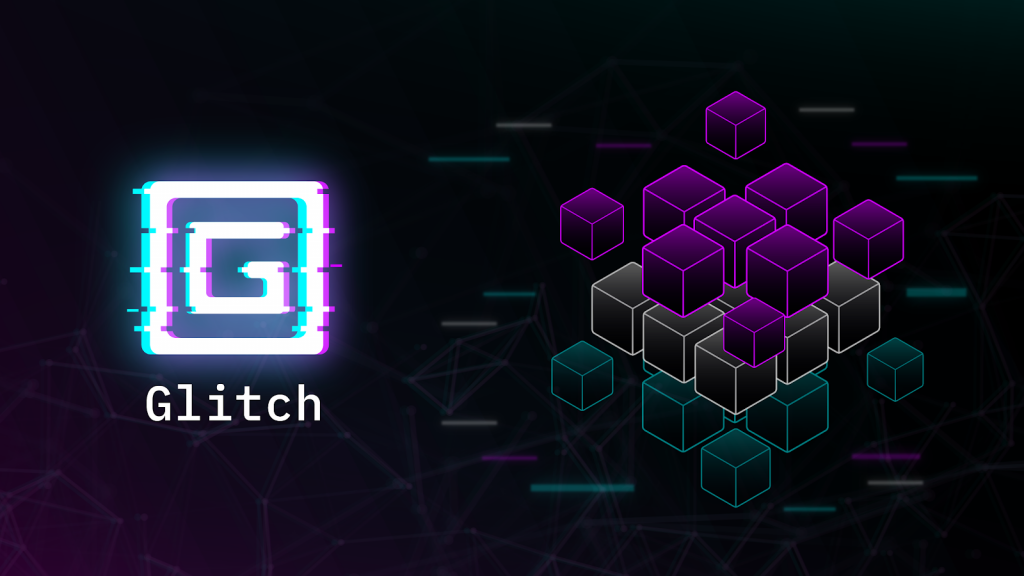 Introducing GLITCH, AKA the DeFi OS
GLITCH was designed with a clear purpose in mind – facilitating trustless money markets. It therefore aims to serve as the main OS for all DeFi purposes, in hopes of achieving its goal of uniting the entire dApps ecosystem. With profit-sharing initiatives and a seamless user interface, deploying DeFi protocols has never been easier. 
The GLITCH value proposition is made up for four main pillars – scalable consensus, profit-sharing vault, token wrapping, and the decentralized exchange (GEX). Here's an overview:
Scaling Beyond Today's Blockchains
GLITCH actively scales as a layer-1 by employing an innovative delegated proof-of-stake (DPoS) algorithm, capable of computing thousands of transactions per second. However, the protocol is also supportive of layer-2 solutions that will integrate with its bridge.
The Revenue-Sharing Initiative
With its revenue-sharing initiative, GLITCH opens up new revenue streams for project supporters worldwide. As such, dApps are free to choose a percentage of transaction fees that is shared as revenue to project supporters. Furthermore, dApps that are native to the GLITCH ecosystem always share 100% of transaction fees with the network, encompassing a collective of delegates and witnesses that validate blocks and govern the blockchain consensus mechanism.
Ethereum congestion is being moved to the GLITCH super highway through effective token wrapping. With this in mind, ETH and ETH-based assets can be cryptographically wrapped and stored on the GLITCH chain, thereby making them interoperable. In other words, users can continue trading their favourite ERC-20 tokens, but under a new and scalable infrastructure. 
Swapping Tokens at Minimal Costs
New blockchains often face difficulty in attaining sufficient liquidity for the tokens being stored. Rather than relying on 3rd party DEX integrations, GLITCH is building its very own internal token exchange, known as the GEX. This smart contract works by allowing users to create and add liquidity to token pairs, in exchange for a cut of the transaction fees. Users are free to participate in as many token swap contracts as they'd like, earning ever-growing rewards. On the other hand, traders can swap tokens at a 0.5% cost via the internal market maker. With lightning-quick transactions and the lowest costs around, it only makes sense that DeFi enthusiasts are rushing to transact on the GLITCH chain. 
In today's dynamic DeFi economy, a wasted second is a wasted dollar. Ethereum has become infamous for slow transfers burdened by high fees that lead to increased entry barriers. However, the DeFi market's philosophy is to fulfill the needs of the many, a goal that's currently unattainable given the growing costs of transacting. The GLITCH DEX will therefore empower token holders to take advantage of any and all opportunities, by saving both time and financial resources. As better and more advanced dApps are deployed on GLITCH, swaps will take on a central role in users' activity.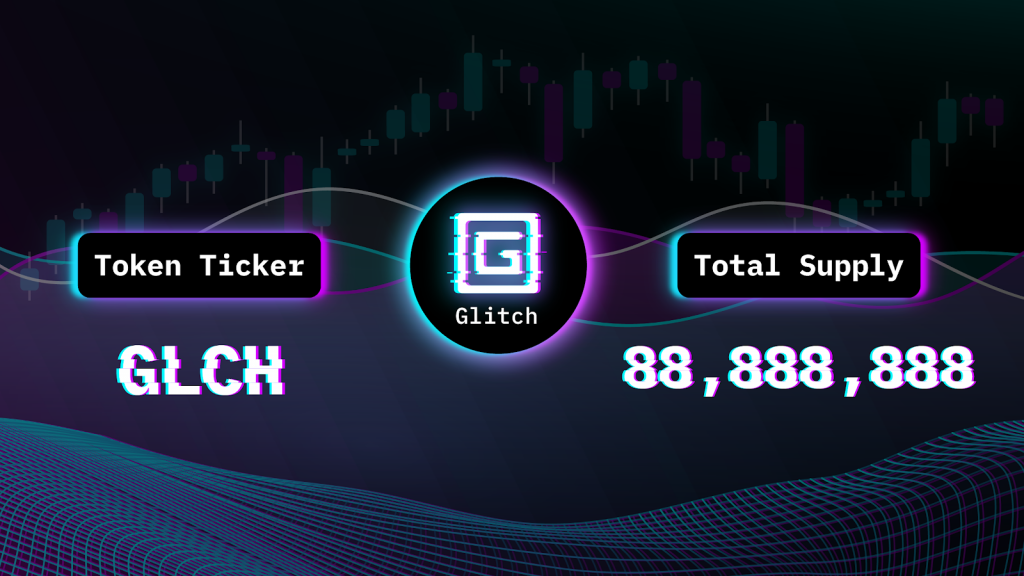 GLCH – Exploring the Tokenomics
GLITCH makes use of GLCH, its native cryptocurrency. Its utility consists of unlocking access to the platform, allowing token holders to send out transactions, deploy dApps, and participate in the profit-sharing mechanisms. 
GLCH comes along with a total supply of 88,888,8888, with roughly 50% being in circulation at this moment. 3.94M GLCH have been allocated to the war chest, a vault that's used for network, ecosystem, and adoption initiatives. 8.88M GLCH have been sold in the seed round, followed by 22.22M GLCH in the 1st private round, 4.44GLCH in the 2nd private round, and 13.33M in the public sale. The remaining tokens are reserved for the team, advisors, as well as marketing and contingency purposes. A vesting program was put into place to protect GLCH's price from dropping due to unforeseen selling.
At press time, GLCH holds a price of $0.21 per token, a value that's expected to continue growing as more people worldwide realize GLITCH's value proposition in the grander scheme of things.
The GLITCH Ecosystem Today
At this point in time, the team is actively working towards launching the blockchain, and building a number of dApps that will be accessible by the users from the get-go. Moreover, the team is also planning out future developments that'll further establish GLITCH as the native blockchain protocol for the decentralized finance market. 
Given the current state of the market, DeFi enthusiasts worldwide will be pleased to make the switch to GLITCH, as more and more dApps are deployed on top of this scalable, secure, and simple blockchain protocol with profit-sharing incentives and a team of passionate developers. 
To learn more about GLITCH, check out the website, Twitter, and Telegram community.