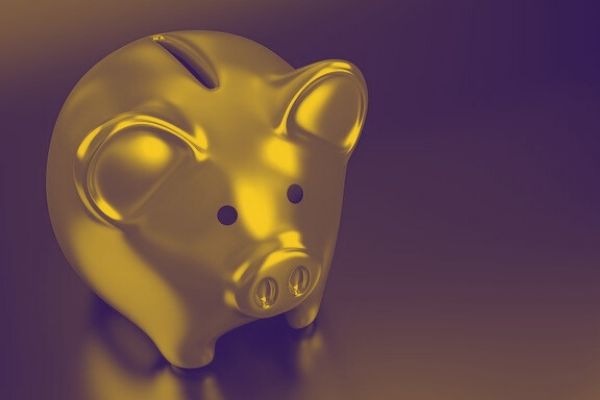 Gold prices have recently hit 7 year highs as caution in the traditional markets continues to mount. With Gold prices surging, it's evident that investors are piling into the asset class. It's worth noting that some investors shy away from gold due to the complexity of owning it. The evolution of blockchain has fueled the growth of "tokenized gold." Nexo Finance is paving the way to "Make Gold Great Again."  
Gold Price 
The price of Gold recently reached 7 year highs which has caught a lot of investor attention. The surge in Gold has been fueled by various developments.
Coronavirus outbreaks: The virus outbreaks have caused market turmoil as the death toll has surpassed 2,000. This has put a strain on traditional markets, as companies like Apple have publicly stated that they will miss quarterly earnings due to production constraints.
Interest Rates: With interest rates still sitting at ultra low levels, this creates potential chaos in traditional markets. Many investors believe this will further facilitate additional money printing by central banks. Many investors have seen this as a sign of recessionary environments, and have begun piling into safe haven assets such as Gold.
Other Catalysts: Some of the other triggers stem from ongoing US – China trade wars and upcoming presidential elections.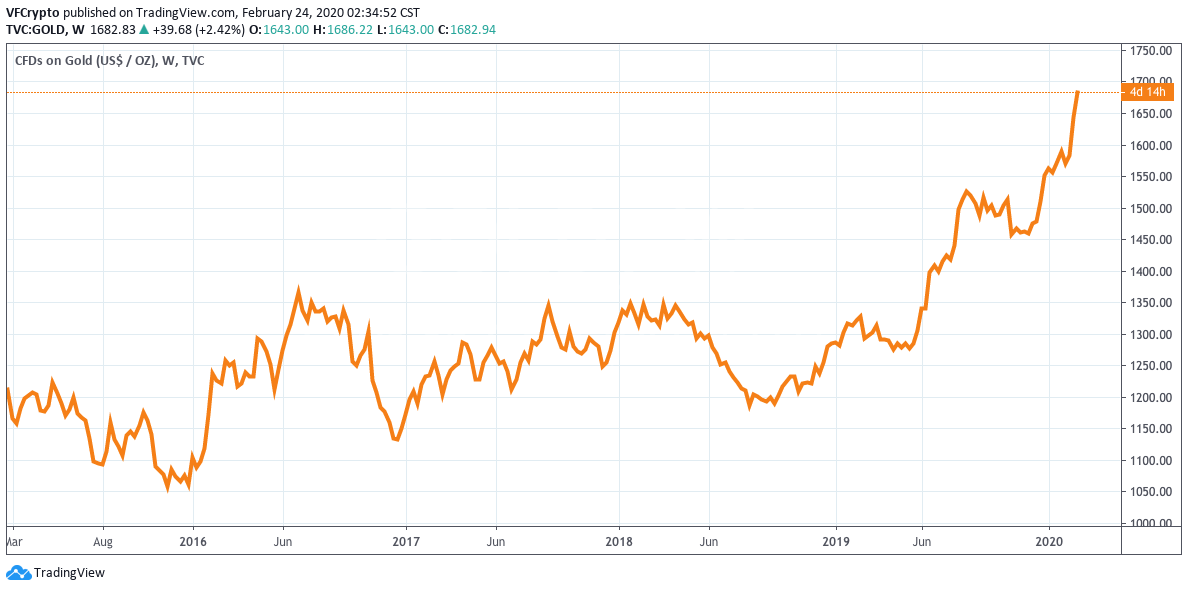 Purchasing Gold 
Despite growing interest in Gold, many investors especially the millennial generation would argue the complexity behind purchasing Gold. A majority of capital inflow goes to Gold ETFs, but aside from that it's difficult to purchase actual gold. Owning Gold ETFs does not mean the investor gets to own "physical gold." The evolution of Blockchain technology is changing that..
Nexo Finance – Wants To Make "Gold Great Again" 
As mentioned in a previous article, Nexo Finance has recently partnered with PAX Gold to change the game completely. Opposed to having to invest in Gold through exchange traded funds, investors can now own tokens that represent a legal title to physical gold that is vaulted. This is known as "tokenized gold" which provides the investor with pure flexibility. In the eyes of Nexo Finance, the way to make gold good again is to make it a flexible experience. Trying to buy physical gold is a tedious process because it can take forever to go through verification and shipping. Traditional investors that were sitting on the sidelines due to ownership complexity can now leverage blockchain to tokenize their exposure to physical gold. This results in an experience where investors can quickly and cheaply add physical gold exposure to their portfolios.
Millennial Generation Expresses Interest 
In a recent survey conducted by Visionary Financial, the millennial generation was highly interested in gold exposure. This comes during on-going debates regarding millennial interest. Out of 186 participants, nearly 72% said they had interest in investing in gold along with Bitcoin in the future.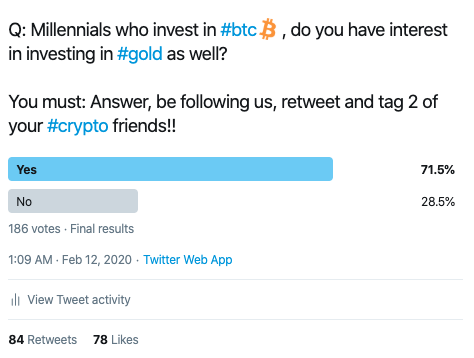 How Nexo Finance Makes Gold Even Better
Along with Nexo Finance offering high-yield savings accounts on stablecoins and fiat currencies, they also offer gold "interest-bearing" accounts that can yield 8% to the investor. This is an absolute game changer for the gold industry. Even if an investor wanted to take the easy route with gold ETF exposure, they would be getting nowhere close to a 8% yield from that fund. Chances are they would experience expenses such as management fees and other custodial fees that would end up eating into their annual returns.
Image Source: Pixabay 
The information has been obtained from sources we believe to be reliable; however no guarantee is made or implied with respect to its accuracy, timeliness, or completeness. This material has been prepared for informational purposes only. This Sponsored Article was sourced from Visionary Financial . Visionary Financial and its affiliates do not provide investment, tax, legal or accounting advice.