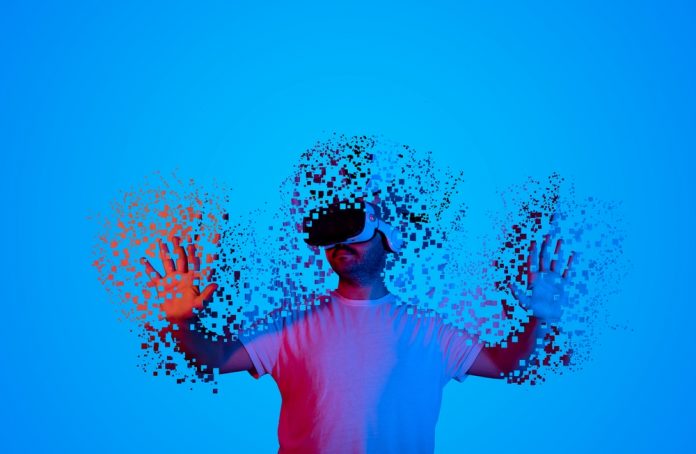 NFTs are big these days and more big names diving into the space. OG collections are selling for millions, and new collections are selling out faster than hotcakes. The NFT phenomenon is making itself heard, and it looks like it's here to stay. But how do NFTs tie in with the rise of the "metaverse" and how can you own your very own slice of the metaverse with NFTs?
A New Era
The blockchain world evolves in cycles, with a new feature popping up every few years. Right now, it's the turn of NFTs and the metaverse to rule the headlines, and for good reason. You see, as COVID-19 swept over the planet, more and more people were looking for ways to escape reality and have fun but in a virtual way. Augmented and Virtual reality (AR/VR) took off an early pandemic, but this gave developers an idea – the metaverse. A world governed by blockchain where you can roam around, explore, hang out with friends, and more, all from the comfort of your own home.
NFTs and the metaverse link up like Tom Brady and Rob Gronkowski, creating the ultimate team. NFTs allow metaverse creators to parcel up land, selling it off with blockchain-based proof of ownership. The same goes for all in-game items, avatars, and buildings. They can all be stored as NFTs on the blockchain, and easily transferred from owner to owner when sold on a marketplace.
This has led some of the biggest companies in the world to explore the potential of NFTs and the metaverse, with many looking to integrate it into our daily lives to create a seamless environment for people all around the globe to interact with one another in real-time.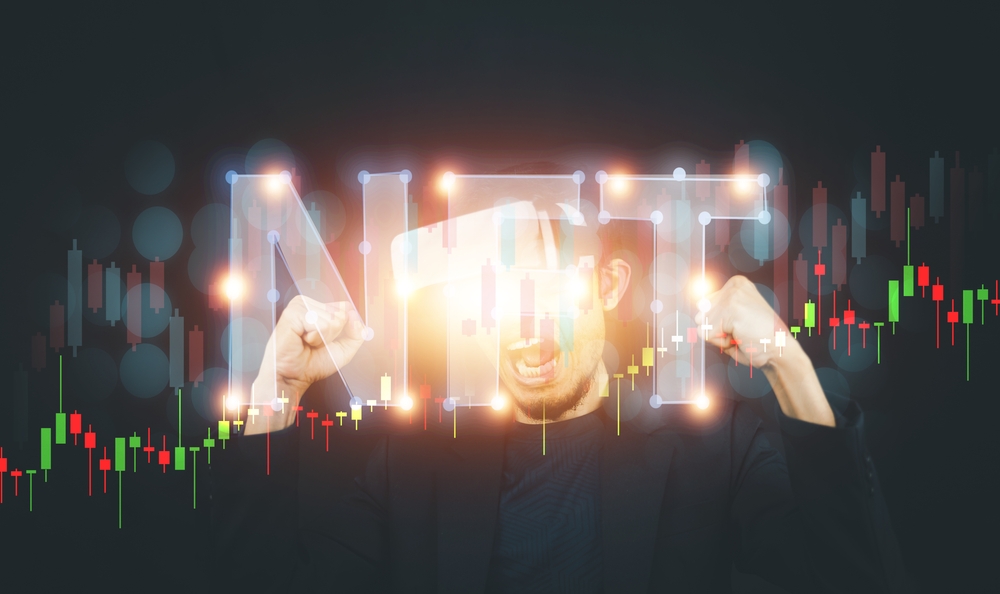 The 7 Layers of the Metaverse
For the uninitiated, the metaverse is some fancy computer-generated world where we can all log in and have a fun time, but the reality goes much deeper than that. The metaverse consists of 7 layers that come together to create this seamless experience, as well as push the boundaries of what we believed to be possible just a handful of years ago.
Experience
The experience of the metaverse is why we will all eventually try it out. Whether it's to witness events, take part in meetings, to hang out with friends from across the globe, or to simply enjoy a live metaverse concert. The experience is what draws us in and gives the metaverse purpose.
Discovery
The metaverse will open up a whole new level of discovery that many didn't think would be possible. Ad networks can expand their tentacles deep into the metaverse, offering more products to advertisers. Social curation can develop a deeper understanding of who we are as users, giving us more direct feedback and a world more suited to us. The discovery aspect of the metaverse knows no bounds and really has no ceiling.
Creator Economy
No longer are you bound by what you can make with the tools you have in the real world. You can now pick up tools in the metaverse and create a whole new range of products and services, as well as monetize them. Whether you make digital assets, design tools for the metaverse, or simply build commerce platforms for the metaverse, you're highly incentivized to create.
Spatial Computing
Gaming engines are already pretty advanced, but the metaverse is going to help take these to the next level. We'll see 3D engines, AR/VR/XR develop at astounding pace as well as geospatial mapping start to take off. The computing advancements the metaverse will bring is going to be eye-watering.
Decentralization
Through AI agents, microservices, blockchain technology, smart contracts, and edge computing, the metaverse will be completely decentralized. You don't need to worry about a governing entity taking away your rights or freedom of speech as we see in current platforms.
Human Interface
As a human, you'll be able to interact with the metaverse in numerous ways. As time goes on and the technology develops further, we'll be enjoying the metaverse like we never imagined. This could be through your mobile phone, smart glasses, voice control, neural links, and gesture-based controls.
Infrastructure
The metaverse will undoubtedly cause increased strain on technological infrastructure, meaning that systems will begin to improve at a faster rate in order to cope. We'll likely see faster rollout of 5G technology, as well as the introduction and testing of 6G. GPUs and CPUs will also begin to get more powerful and more affordable to cope with the high demands of a virtual world.
"Metaverses are hot right now and it's happening for a reason. Just like the internet became a whole new world of opportunities back in 1991, it is now the metaverse that gets history repeated, three decades later. This technology gives advertisers a whole new playground to promote brands on, reaching audiences in a totally new dimension. Same applies to all other industries that concentrate on products and services. Will metaverse trend die out? I would say it is highly unlikely, because there are too many opportunities here, and large brands will surely not miss out on it"
Matvey Diadkov, CEO of Bitmedia crypto advertising platform
Social Networks Turn to META
Facebook has already declared its intent to rule the social metaverse through its new parent company, META. The social media giant has vowed to hire more than 10,000 new employees in the next 5 years to help achieve its metaverse domination. This will give it unwavering dominations, and we'll likely see other social networks either join the metaverse or crumble to it. Other major companies and brands are already dabbling with metaverse technology, so it's only a matter of time before we see the metaverse as the only place to be.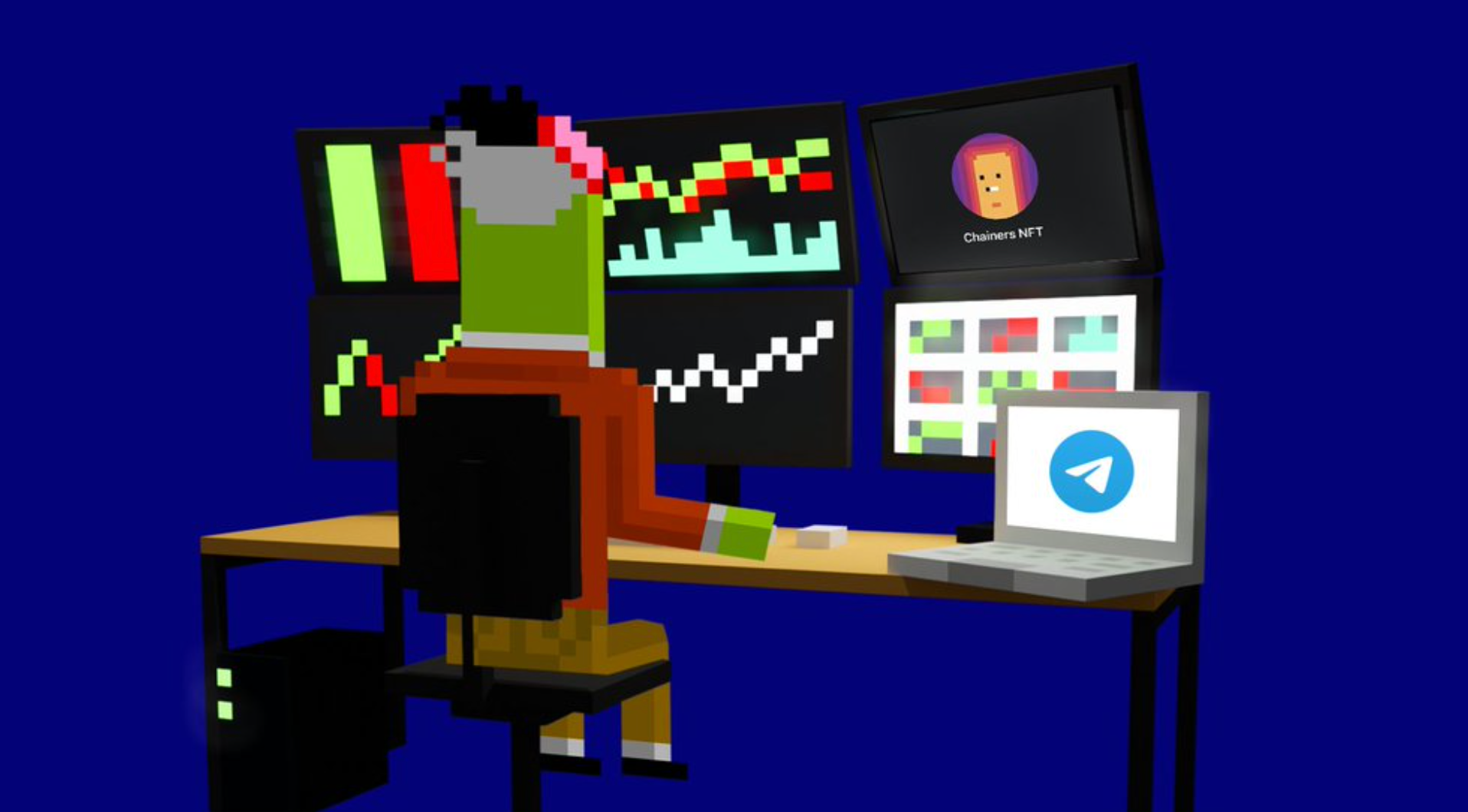 Target Audiences More Effectively
There will be two types of groups that are interested in NFTs and the metaverse right now. That's the speculators and the collectors. These two groups have incredibly different tastes, meaning that with the right advertising campaign, you can direct your brand to the right audience, maximizing ROI. Collectors think collections are cool and are after NFTs that match their taste. Meanwhile, speculators are looking for great opportunities to flip NFTs for a quick profit. Using metaverse technology, you can appeal to the perfect audience right off the bat.
More Freedom for Advertisers
Thanks to the decentralization that the metaverse offers, advertisers will be able to finally boycott the advertising giants such as Google and Facebook Ads with ease. These two giants famously banned all crypto-related ads, leaving advertisers and projects in the lurch. The metaverse finally removes their power over the industry and lets you advertise just about anything your heart desires.
You MUST Know this About NFTs and Advertising Them!
As with all new platforms, there are fine nuances that can be make or break. Understanding the dos and don'ts will be crucial for any project that wants to succeed in the metaverse with NFT advertising. So, let's rattle through a couple so you can start to fine tune your NFT marketing strategy.
NFT Marketing Services
The NFT space is growing rapidly, and trends are changing even faster. So, teaming up with an NFT marketing service that has been in the space since day 1 is a major advantage for your brand. Bitmedia has the experience and tools to get your NFT project in front of the right eyes, and the results to back up this claim. Whether you want to grow your community or generate enough hype to sell out your whole collection in 1 hour, Bitmedia can do it!
Corporate NFT Participation
Some of the biggest companies in the world are looking to leverage NFTs to broaden their reach and cement their future in the metaverse. Others are using their cash balances to throw their weight around and show that they're embracing the NFT world. For example, VISA bought CryptoPunk #7610 for $150,000 to show its commitment to the space.

Why is the Metaverse So Important?
The metaverse has a number of advantages and factors going for it, but a couple stand out more than the others. The metaverse is a virtual interconnected world filled with collectibles, experiences, digital assets, virtual land, and utilities beyond our wildest dreams. Companies will start to hold their meetings in the metaverse, and that opens up a raft of advertising opportunities. Imagine having your adverts in the eyeline of millions of corporate workers the world over. That's an incredible opportunity that you simply cannot afford to miss out on.
Another aspect is the ability to attend conferences and concerts in virtual person. Imagine not being able to travel to see your favorite band in their final ever performance. With the metaverse, you'll be able to experience the same atmosphere and music from your very own living room – how cool is that!
Finally, there's the investment aspect. The native tokens of these metaverses pose incredible investment value. MANA and GALA are looking at the top two metaverse tokens, and already have the most partners in their respective metaverses. This investment opportunity isn't one to sniff at.
NFTs and the New Era of Ownership
With the rise of the metaverse and NFTs, we're seeing an unprecedented amount of generation of digital content. NFTs allow you to track and prove ownership that's stored on the blockchain. The potential of this technology knows no bounds, and as time goes on, we'll see more companies expand the use even further. We've already seen Kings of Leon launch an album as an NFT with exclusive rights to holders of the NFT version. This will inspire a whole new wave of use cases for NFTs that transcends pixel art.
Image Source: Shutterstock, Chainers.io