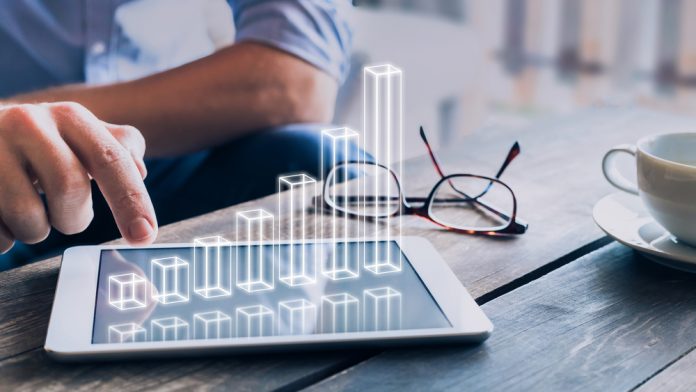 Digital ecosystems are gradually shaping the world into a global community where trade and services can be settled in a matter of minutes. One particular niche that has advanced this agenda is the payment network infrastructure, especially with the rise of cryptocurrencies led by Bitcoin. Today, transacting parties can agree to settle in crypto through payment solutions such as the DAOWallet. This is one the many crypto-to-fiat gateways that has so far proven to be a game changer in removing the barrier between crypto and fiat.
With more businesses moving to accept crypto as a means of payment, the B2B ecosystems whose fundamentals are blockchain and crypto tokens are slowly filling their operational niche. DAOWallet for instance, focuses on the burgeoning online gambling market. Interestingly, this is one of the sectors that appears to be highly crypto compatible and has seen a significant integration with digital currency liquidity. Stats indicate that close to half of all Bitcoin transactions are attributed to betting initiatives with an estimated 3 BTC wagered every minute.
DAOWallet's B2B Crypto-Fiat Ecosystem 
While it was online gambling that pushed DAOWallet to provide digital wallet services, the project stakeholders are well in tune with the growing demand in other B2B ecosystems as well. This crypto-fiat gateway offers an API interface where 3rd parties can integrate crypto as payment option and increase their customer base at the same time. Basically, service providers ranging from casinos to convenience stores can be able to accept Bitcoin and Ripple amongst other digital assets featured within the DAOWallet ecosystem.
Other than facilitating crypto payments, DAOWallet provides an option for its clientele to accommodate or eliminate the crypto market liquidity while running their operations. This digital wallet provider allows the B2B participants to choose between a floating or fixed conversion of their crypto assets. The former approach is more suitable to crypto HODLers since the conversion of one's crypto asset to fiat takes place upon a withdrawal request. As for the fixed approach which also the most common, DAOWallet converts each incoming transaction into fiat (EUR, USD) which means that the users are always aware of their current account balance based on the prevailing market rates. This approach is also part of DAOWallet's Invoicing system: it's all about supporting crypto assets as payment options, but without being exposed to any market volatility. Invoices can be issued in fiat currency, whereas the backend ensures users will only pay the necessary amount in crypto assets.
Scaling Businesses with Crypto-Fiat Gateways
The COVID-19 pandemic has forced most businesses to move their operations into digital ecosystems as part of the prevention measures. Given its unprecedented nature, businesses took a hit with quite a number winding up their operations. While this is the case, crypto ecosystems are flexing fundamentals as more stakeholders' consider cashless and seamless cross-border payments. A platform like DAOWallet is not only suited to boost interaction between crypto savvy business owners and their clients but also provide competitive analytics for business prospects.
The DAOWallet user analytics allows its B2B contributors such as casinos to access insightful data including players' behavior within internal and external environments. With such information, the service providers leveraging DAOWallet for crypto payments are able to scale their businesses or tailor services in line with the market demand as per the presented stats. In addition to this, DAOWallet features an anonymous security analytics tool that can be run from a simple user interface. The tool allows DAOWallet to implement KYC and AML given its fraud detection capabilities. Ideally, this digital wallet provider conducts due diligence on any deposit made by prospects which include players whose Casinos' have integrated the DAOWallet as a crypto-fiat gateway.
Though businesses stand to benefit the most from DAOWallet, individuals looking to optimize crypto wallet services for gaming and other activities have also been considered within this crypto-fiat payment solution. Some gaming functions that can be complemented by the DAOWallet niche include transferring playable keys to the games using RSA public encrypt. Players can also store or get paid their digital currencies in real-time based on the ease of exchanging crypto to fiat. Notably, DAOWallet secures both the casino's and player's private keys on a hardware wallet which means the latter can delegate bets from their digital wallets.
Conclusion
The rise of cryptocurrencies has been pretty interesting given skeptics are more than those who believe in the course. Nonetheless, innovators looking to integrate the crypto world with existing networks have continued to work on native solutions that are likely to on board a bigger population to the digital currency market. This school of thought has given birth to P2P crypto platforms which mostly feature trading services as the core activity.
That said, the market is now demanding for more tangible solutions especially in the payments sector where Bitcoin pivoted its cutting edge over fiat currencies. DAOWallet and its peer competitors appear to have based their strategy on this niche. While success is not guaranteed, the increasing use of crypto as means of payment favors the dynamics of such services.
Image(s): Shutterstock.com