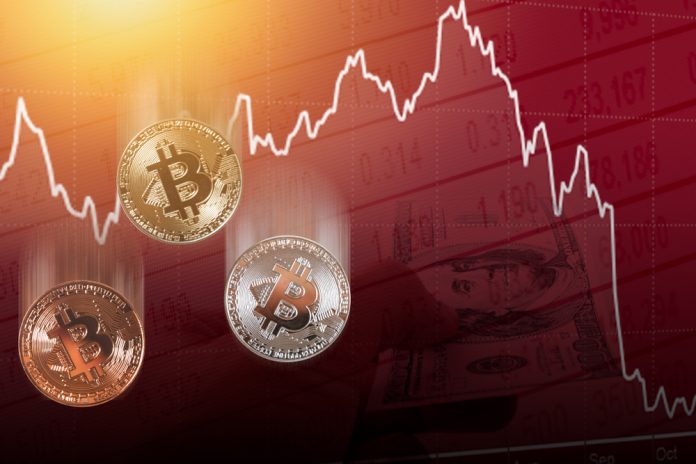 Things are not looking too hot in the world of cryptocurrencies right now. The Bitcoin price is taking another dump out of nowhere. At this rate, its value will start trending toward the $6,000 level fairly soon. Some traders remain hopeful things will turn around this year, albeit it seems less and less likely.
Bitcoin Goes off the Rails Again
Having a short-term memory in the cryptocurrency is often asking for trouble. The current Bitcoin price, while not all that impressive by any means, is still vastly higher compared to values noted throughout most of 2017. It took Bitcoin eight and a half years to get to this level. Despite the bull run late last year and in early 2018, unnatural growth cannot be sustained.
It is not the first time the Bitcoin price goes through such a steep rollercoaster ride. Not every year has been successful for the world's leading cryptocurrency. It appears 2018 will be the second such period in nearly ten years with a lot of bearish pressure. Even so, closing this year above $5,000 would be monumental in its own way.
Speaking of a Bitcoin price of $5,000, some traders have been suggesting this value would be reached at some point in 2018. As more time progresses, it appears they may turn out to be right after all. Such a steep correction is not a bad thing, even though it will make a lot of traders nervous. Omar Bham is not among those people who see this trend as a bad omen.
I'm stoked. Crypto price markets have been repeating fractal patterns, and the beginning of 2015 is when I seriously began buying Bitcoin to hodl. Well, it seems like we're again back at that point- the point when prices hit their lowest, and began trending upwards.
.
.#bitcoin pic.twitter.com/IF1nu85qux

— Omar Bham (Crypt0) (@crypt0snews) September 8, 2018
In fact, this trend can breathe some new life in the Bitcoin market as a whole. A lot of pieces of the puzzle are finally coming together for all cryptocurrencies. Positive regulatory changes, numerous ETF applications – although they get rejected -and more exposure to institutional investors are just some key takeaways. There's also the scaling issue being solved and more educational efforts pertaining to Bitcoin than ever before.
Before the Bitcoin price can get to $ 5,0000, however, it will need to break some key support levels. First up appears to be $6091, according to Ntfri. If that fails, there should be enough buy pressure near $5,871 to keep things going. If that bastion also falls, the floodgates will undoubtedly open and a multi-hundred dollar drop is not out of the question.
More pain in $BTC $BTCUSD #Bitcoin #cryptocurrency .Down more than 3%.
Support Level 6091.14 5871.28 pic.twitter.com/lkKDNQMp5R

— ntfri (@ntfri) September 8, 2018
The remainder of 2018 will be crucial for all cryptocurrencies. India's Supreme Court will determine the fate of Bitcoin trading early next week. Multiple countries are in the process of drafting regulatory guidelines. Japan still remains a keen player in the industry, and South Korea is reclaiming some of its lost glory. Everything is shaping up nicely for an interesting 2019, by the look of things.
Image(s): Shutterstock.com