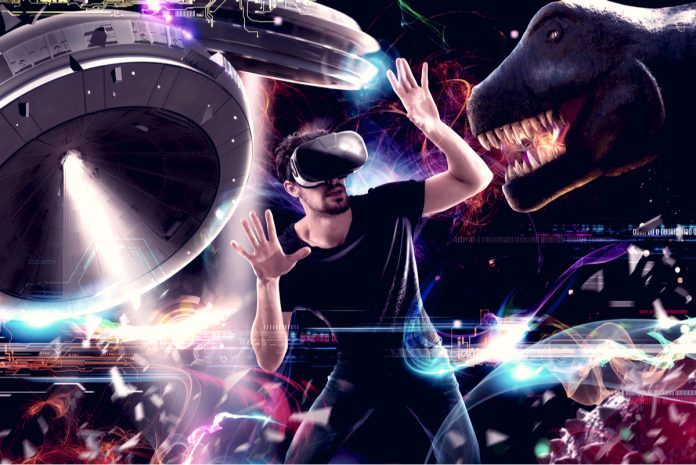 While cryptocurrency markets are struggling to hold support this weekend, Metaverse coins are showing bullish momentum as the global Metaverse market cap holds above $34 billion. Last week, investment bank Citi saw the Metaverse economy as large as $13 trillion by 2030, signaling the tremendous long-term potential for the sector. This article looks at our pick of the top three Metaverse coins with a market cap below $250 million to watch in April 2022.
Note: The list below is ordered by market capitalization, lowest to highest.
#3 Starlink (STARL) – $164 million
Launched in June 2021, Starlink is a highly underrated Metaverse coin building its virtual world with Epic Games' latest Unreal Engine 5, providing an immersive and engaging experience to users.
Starlink (STARL) is looking to provide a virtual environment empowering its users to generate a passive income stream via its NFT-based gaming economy.
Starlink's Metaverse is currently in development, but users can explore its PIXELNAUT NFT collection available on OpenSea. PIXELNAUTS will serve as the profiles in Starlink's game when it's released.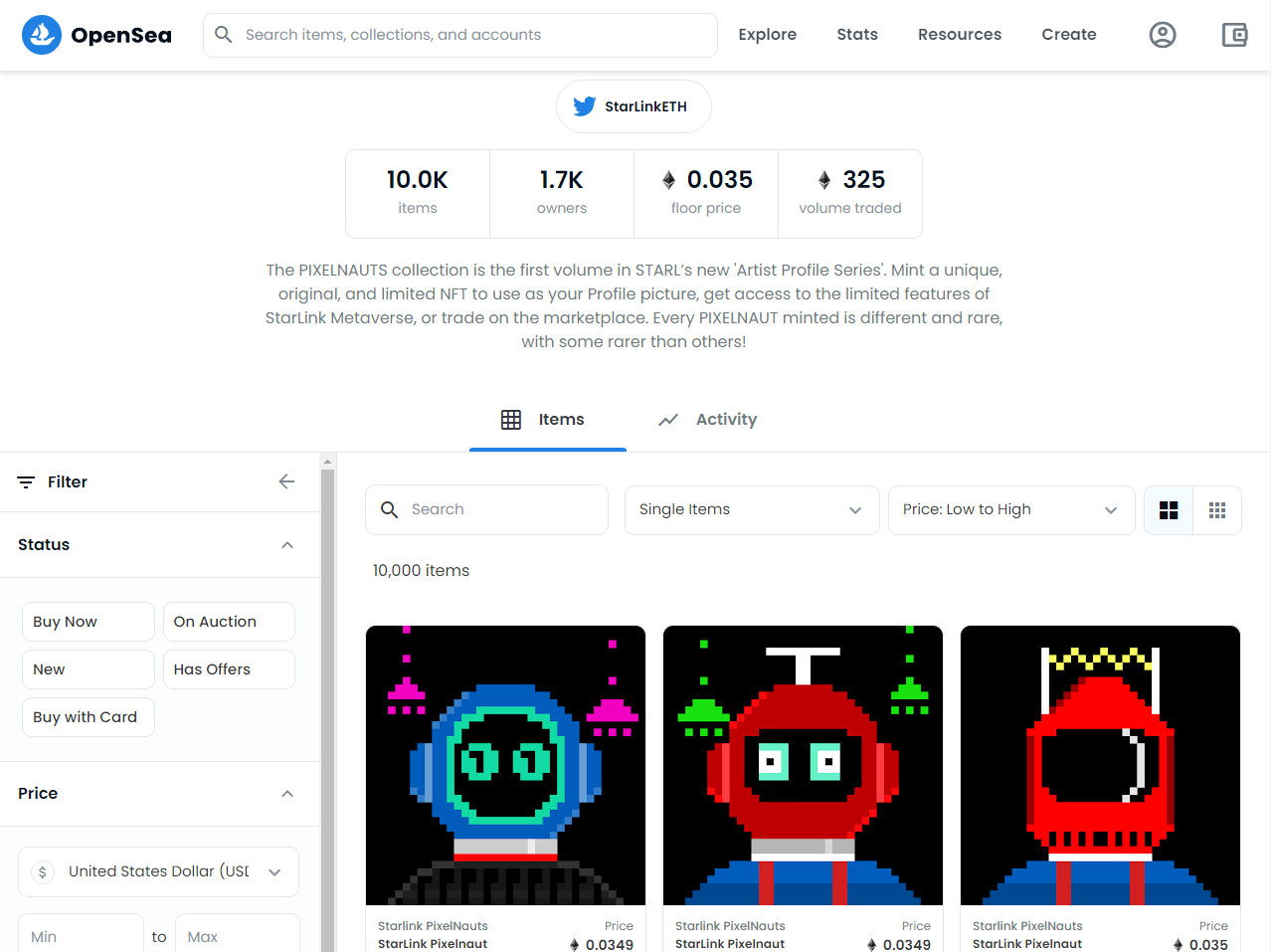 At the time of writing, the floor price of each NFT is 0.035ETH, roughly $120.
The primary utility asset for Starlink is STARL, an ERC-20 token living on the Ethereum blockchain. STARL can be used to purchase various items, interact with the STARL Metaverse and modify in-game assets.
You can buy STARL on Gate.io, Uniswap, LBank, OKX, MEXC, and more.
#2 Bloktopia (BLOK) – $190 million
Launched in October 2021, Bloktopia (BLOK) is yet another underrated and undervalued Metaverse coin building its virtual realm with Unreal Engine 5, similar to Starlink. However, unlike an open world, Bloktopia will feature a 21-story skyscraper to honor Bitcoin's 21 million coin supply.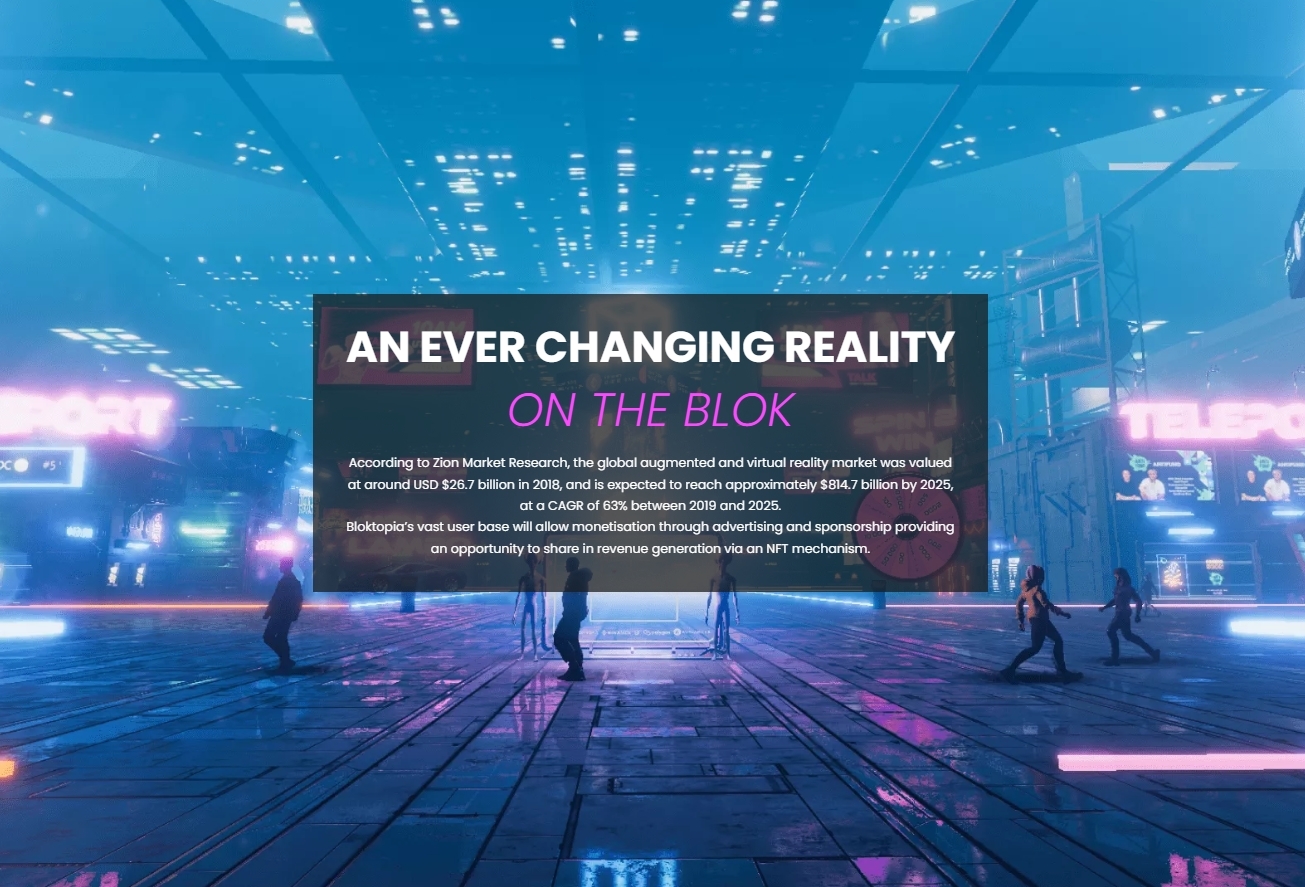 Each level in the Bloktopia skyscraper will feature unique layouts and experiences and users can even purchase virtual real estate in the building via a process called ReBlok.
As one of the few Metaverse coins building its virtual world with Epic Games' Unreal Engine 5, Bloktopia will provide unparallel experiences and the project is a must-watch in April 2022 and beyond.
Moreover, if you're interested in buying virtual real estate in the Metaverse, we highly recommend taking a look at Bloktopia's apartments which will go on sale later this year.
BLOK is the primary utility asset on the platform, featuring an ERC-20 token compatible with the Polygon and Ethereum blockchains. BLOK can be used for governance, purchasing in-game assets, etc.
You can purchase BLOK on Uniswap, KuCoin, Gate.io, LATOKEN, and more.
#1 Metahero (HERO) – $249 million
Launched in July 2021, Metahero is our top pick for the best Metaverse crypto coin under a $250 million market cap. Metahero (HERO) is looking to provide an ultra-realistic Metaverse enabling users to scan themselves and other real-world objects into the Metaverse.
Metahero partnered with Wolf Digital World (WDW), one of the leaders in 3D scanning technology used by AAA gaming studios like CD Projects, the team behind The Witcher series, and the popular Cyberpunk 2077.
Check out this trailer for Metahero to get an overview of what the platform and the project's vision is all about:

The Metaverse that Metahero is building is called Everdome, which recently completed a sale for its DOME token last month raising $9.7 million in the presale. This speaks to the tremendous long-term potential of not only Metahero (HERO) but also Everdome (DOME), making both projects a must-watch in April 2022 and beyond.
The primary utility asset for Metahero is HERO, a BEP-20 token living on the BNB chain. HERO's main utility will be paying for scanning services and interacting with Everdome.
You can purchase HERO on LATOKEN, PancakeSwap, LBank, KuCoin, Biswap, and more.
Disclosure: This is not trading or investment advice. Always do your research before buying any Metaverse coins.
Also Read:
Follow us on Twitter @nulltxnews to stay updated with the latest Metaverse news!
Image Source: alphaspirit.it/Shutterstock.com