There are hundreds of Metaverse tokens on the market, and for new users, it may be hard to figure out which ones are the real deal and which ones are powered by hype. This article looks at our pick of the top three Metaverse tokens below $5 that are a must-watch in April 2022 and beyond.
Note: The list below is ordered by the current market capitalization of each Metaverse token, lowest to highest.
#3 Yield Guild Games (YGG)
Market Cap: $335 million
Unit Price: $2.96
Launched in December 2020, Yield Guild Games (YGG) is the leading Metaverse gaming guild on the market. It's one of the first major Metaverse and NFT-based guilds that help traders and investors to earn more from popular games like Axie Infinity, The Sandbox, etc.
The gaming guild's vision is to help its members earn more rewards from various Metaverse games, utilizing specific strategies and providing users with education and guidance on which projects to invest in and support.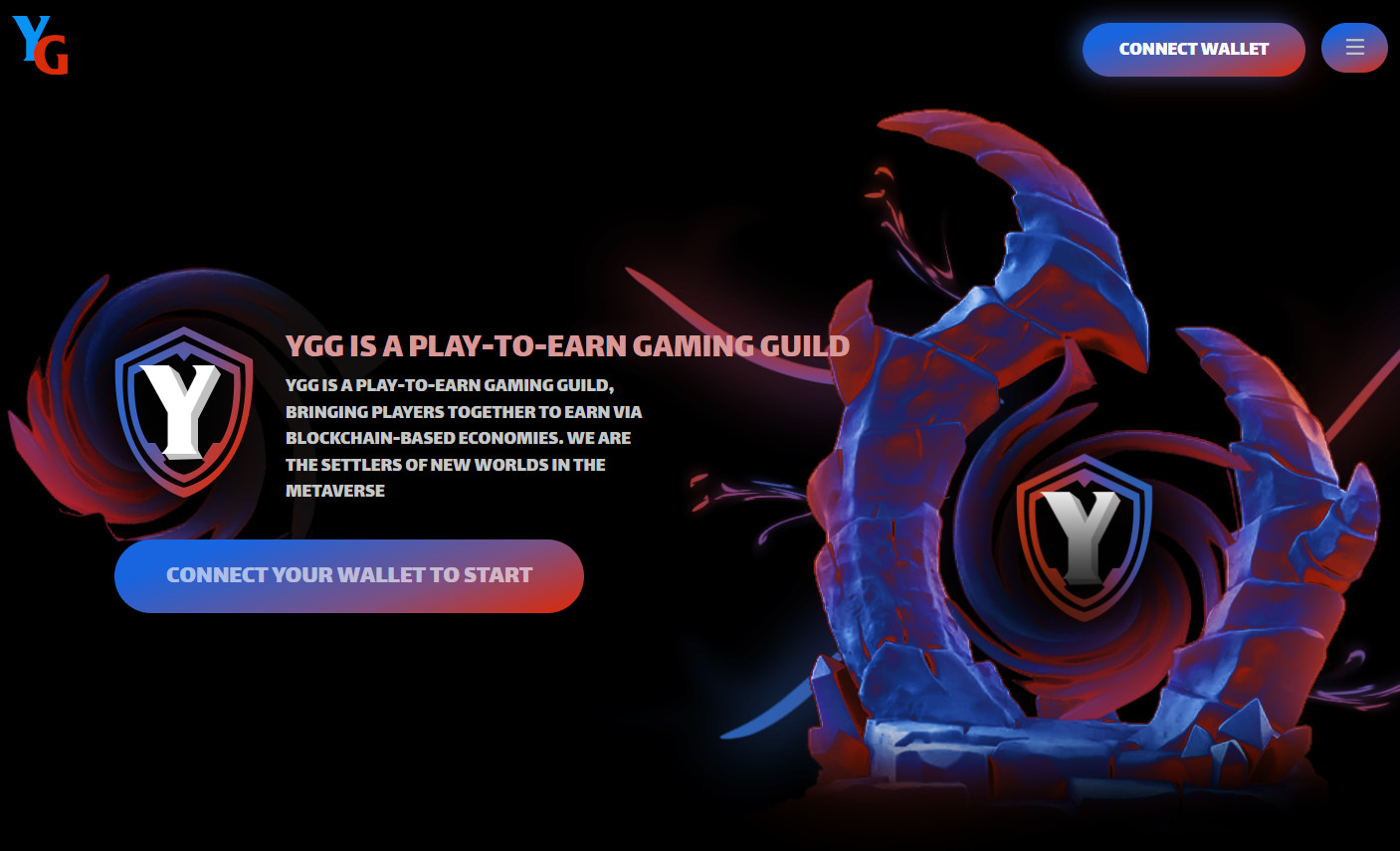 Everyone can join Yield Game Guild, but the catch is users must mint a badge that costs ETH. Luckily, the badge is free, and users only have to pay for the Ethereum transaction fees, which at the time of writing cost roughly $30, a relatively low investment that could easily pay for itself.
Yield Guilds Games features a robust portfolio including Illuvium, Splinterlands, Axie Infinity, Star Atlas, The Sandbox, and much more. In addition, Yield Guild Games made the news recently when it pledged to invest over $1 million in NFT-based assets for the popular Solana-based Metaverse project Star Atlas, making Yield Guild Games a must-watch in April 2022 and beyond.
YGG is the primary ERC-20 utility asset for Yield Guild Games, a token living on the Ethereum blockchain. YGG is used mainly for governance, where holders can vote on important proposals initiated by the YGG DAO.
You can purchase YGG on Binance, Phemex, Kraken, Gate.io, Huobi Global, Uniswap, Crypto.com, ZB.COM, LBank, OKX, etc.
#2 The Sandbox (SAND)
Market Cap: $3.9 billion
Unit Price: $3.42
Launching the Alpha in December 2021, The Sandbox is currently the second-most valued Metaverse token on the market, boasting a market cap of over $3.9 billion. The Sandbox is one of the most anticipated projects on the market, and the team is currently hosting its Alpha season 2 open for players to explore.
The Sandbox features an immersive RPG-style 3D experience with a desktop client that users can download. Players can enjoy a gamified Metaverse, complete quests, level up their characters, purchase virtual real estate, claim P2E rewards, etc.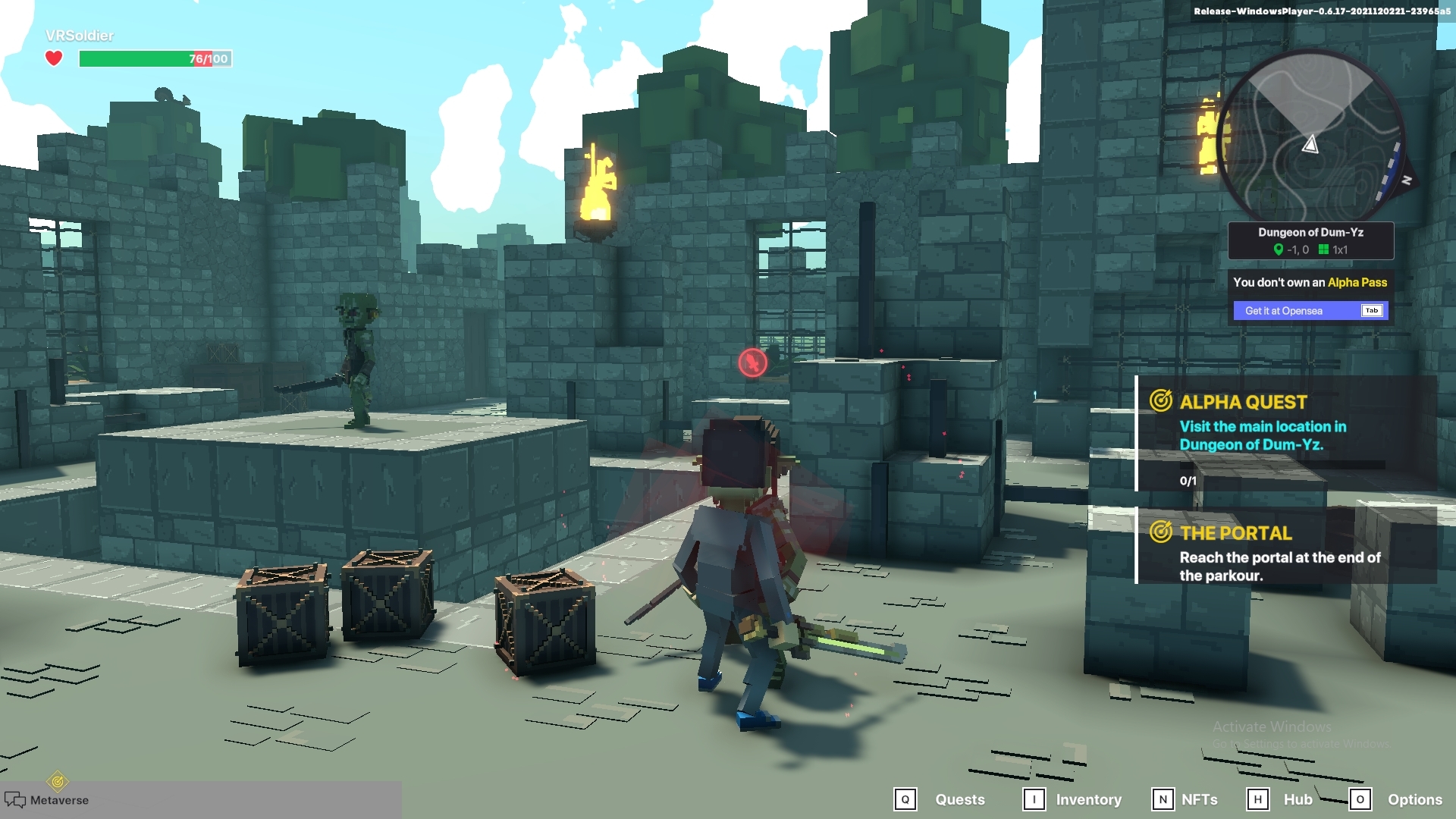 The Sandbox features a highly lucrative LAND market on OpenSea, with over 169k items spanning over 20k owners. The current floor price of a virtual plot of land in The Sandbox is 1.99 ETH, roughly $6.9k. These are some of the lowest prices that The Sandbox virtual real estate has seen, making this an excellent buy opportunity for aspiring Metaverse landowners.
SAND is the primary utility asset for The Sandbox, an ERC-20 token living on the Ethereum blockchain. SAND's utilities include staking it for rewards, buying various items, accessing exclusive events, etc.
You can purchase SAND on Binance, KuCoin, Uniswap, Gemini, Kraken, Huobi Global, Liquid, Tokocrypto, MEXC, WazirX, ProBit Global, and more.
#1 Decentraland (MANA)
Market Cap: $4.8 billion
Unit Price: $2.63
Launched in February 2020, Decentraland is the highest-valued Metaverse token on the market, featuring a valuation of over $4.8 billion at writing. Decentraland is also the most popular Metaverse project in crypto, with the most users in its Metaverse.
Decentraland's Metaverse features an in-browser experience where users can explore the vast virtual world and participate in various play-to-earn games, earn rewards, make friends, show off their NFTs, etc.
There are hundreds of places in Decentraland with some of the most popular places, including Decentral Games' ICE Poker, GolfCraft mini-golf, the Wonderland P2E game, and much more.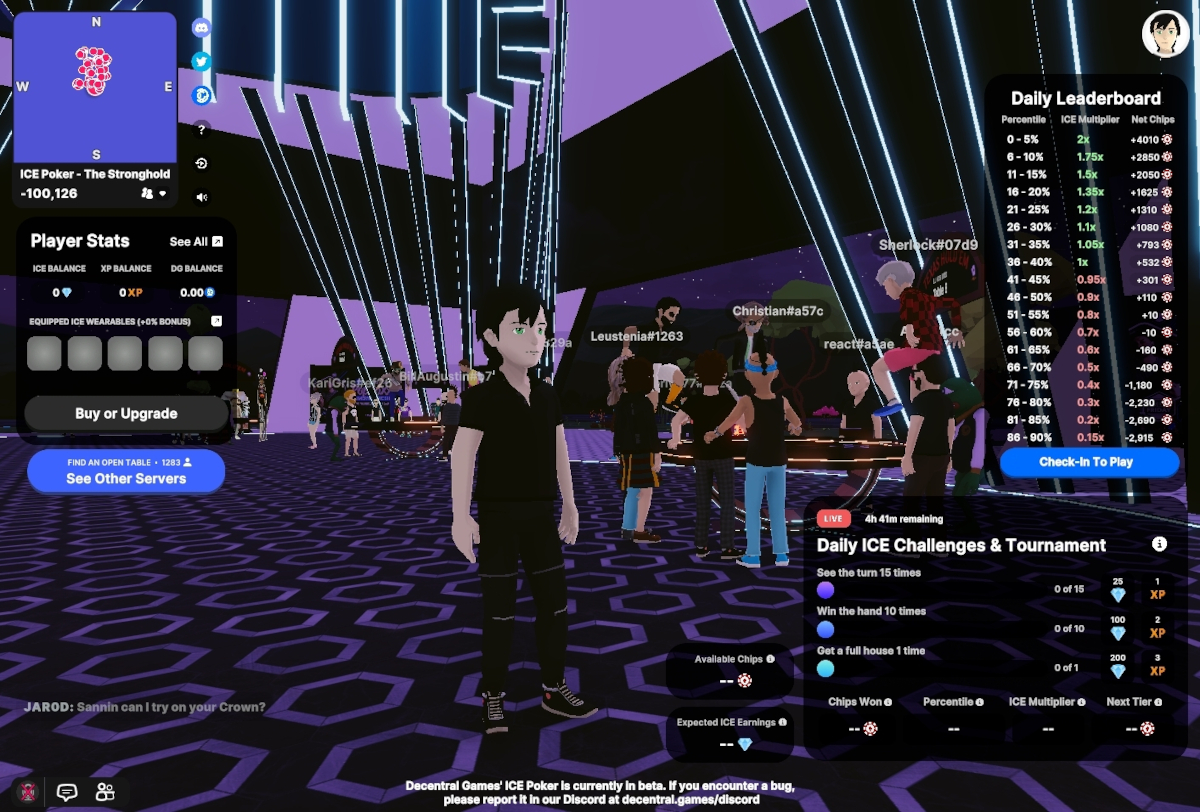 Like The Sandbox, Decentraland also features a lucrative virtual real estate market on OpenSea. At writing, there are over 97k items spanning over 6.9k owners. The floor price of each Decentraland plot is 2.9 ETH, roughly $10k.

There's a reason why virtual real estate in Decentraland is more expensive than The Sandbox. Decentraland has proven itself to be a sustainable ecosystem with a high number of users which signals the tremendous long-term potential for the project. In addition, as the leader of all Metaverse crypto coins, it makes it one of the safest investments when it comes to Metaverse tokens and virtual real estate.
MANA is the primary utility asset for Decentraland, enabling users to access exclusive places, buy wearable NFTs, etc.
You can buy MANA on Binance, Bithumb, Gemini, SushiSwap, LBank, OKX, FMFW.io, Kraken, etc.
Disclosure: This is not trading or investment advice. Always do your research before buying any Metaverse crypto coins.
Also Read:
Top 3 Metaverse Crypto Coins Under $9 Million Market Cap (April 2022)
Follow us on Twitter @nulltxnews to stay updated with the latest Metaverse news!
Image Source: franz12/Shutterstock.com