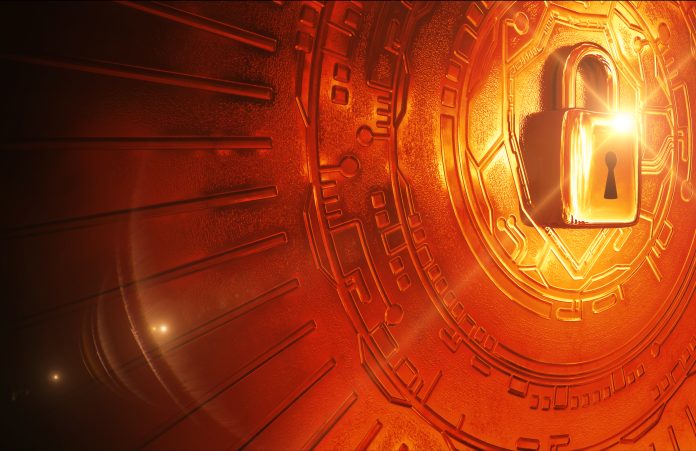 Cybersecurity is the protection of computer systems, information, and networks from hackers who try to steal software or electronic data. Cybersecurity is a critical sector as many Crypto DeFi projects are exploited daily. For this reason, we are looking at some cybersecurity tokens below $10m market capitalization with unique features to add to your portfolio. 
Cybersecurity Token's general market capitalization sits at $210,134,528 and a total trading volume of $11,328,692. 
Note  Tokens are sorted by their market capitalization from lowest to highest 
Remme (REM)
Distinct Features:The Remme Protocol aspires to be the next-generation PKI alternative to blockchain technology.
Remme is a digital key-based ecosystem of identity and access management technologies. To meet the demands of Web 3.0, Remme is developing the decentralized Public Key Infrastructure protocol and PKI-enabled apps. The Remme blockchain uses Delegated Proof of Stake to establish consensus.
There are two critical roles that token holders on REMChain can fill: Block Producers and Guardians, with the REMChain main-net, which opened at 2019 years end.
Remme Protocol is open-source and adaptable to commercial requirements. With a wide range of use cases, the Remme Protocol offers a foundation for constructing both authority- and self-issued identities. With just two clicks, users can safely access a website with Remme Auth, eliminating the need for passwords. Instead, making use of Blockchain Tech and Web Cryptography API.
Exchange – REM trades on Gate.io and Bancor Network with a 24-hour trading volume of $21,989.05.
CryptEx (CRX)
Distinct Features: For the safety of financial assets on the Binance Smart Chain, CryptEx is concentrating on innovative security solutions.
The DeFi ecosystem, CryptEx, features its coin in addition to development and security tools.
CryptEx helps clients navigate every step of the launching process, from token creation through unlocking and team vesting, thanks to its extensive partner network and range of solutions.
HashEx, one of the top authorities in DeFi security and audits, developed CryptEx. CryptEx sees its vital benefit as the ability to identify, reduce, and eradicate any dangers. It has the main objective of making the DeFi market a secure environment to operate in and utilize.
Token Constructor enables an automatic audit, while the rest of the tools are targeted explicitly toward delivering a sense of security.
Exchange – CRX is trading on PancakeSwap (V2) with a 24-hour trading volume of $26.72.
disBalancer (DDOS)
Distinct Features: The initiative aims to protect businesses with servers and online services from DDoS attacks.
disBalancer is a self-described decentralized cybersecurity solution that performs stress testing to identify DDoS vulnerabilities and protect projects against fraudsters.
With a built-in site, you can rent out more bandwidth, storage and buy content delivery and DDoS protection services; disBalancer functions as a decentralized infrastructure load balancer.
The network serves as a warrantor, distributing unused processing power and bandwidth to businesses that require them. By doing this, they hope to increase global safety and improve the perception of DDoS.
Exchange – DDOS is trading on Gate.io, PancakeSwap (V2), and Uniswap (V2) with a 24-hour trading volume of $56,630.18.
HAPI Protocol (HAPI)
Distinct Features: HAPI is the only cryptocurrency cybersecurity solution that can be implemented into DEXes and DeFi protocols to avoid Money Laundering.
A unique decentralized security system called HAPI stops and inhibits any potential criminal conduct in the blockchain industry. Both external and off-chain data, as well as on-chain data gathered directly by HAPI and made available to the public, are used by HAPI in its operation.
HAPI is envisioned as an all-inclusive, overarching protocol aggregating crypto intelligence data from various sources to provide the most precise information on harmful activities and compromised wallets.
Anyone can use HAPI to report malicious gamers to the database and notify other network users through real-time updating and live-monitoring RCI (report and check interface).

Exchange – HAPI has a 24-hour trading volume of $383,915, trading on MEXC, KuCoin, Gate.io, AscendEX (BitMax), and AEX.
Hacken Token (HAI)
Distinct Features: The fast-expanding Hacken Foundation is supported by the cybersecurity coin known as Hacken Token (HAI). A full-fledged organization, the Hacken Foundation, brings together businesses to create a secure Web 3.0 infrastructure and cybersecurity technologies.
Numerous B2C, B2B, and B2G cybersecurity applications use the native token HAI as a utility, and it also gives countless new cybersecurity start-ups, like HAPI.one (HAPI), disBalancer (DDOS), and many others.
It's safe to think of HAI token as the cybersecurity index for the cryptocurrency sector. According to the website, HackenAI is evolving into the HAI hub, uniting Hacken Web 3.0 cybersecurity solutions for enterprises and practical cybersecurity applications for users.
Exchange –  HAI has a 24-hour trading volume of $335,251, currently trading on MEXC, KuCoin, Bitrue, Gate.io, and BKEX.
Disclosure: This is not trading or investment advice. Always do your research before buying any cryptocurrency or investing in any services.
Follow us on Twitter @nulltxnews to stay updated with the latest Crypto, NFT, AI, Cybersecurity, Distributed Computing, and Metaverse news!
Image Source: mottjordan/123RF // Image Effects by Colorcinch