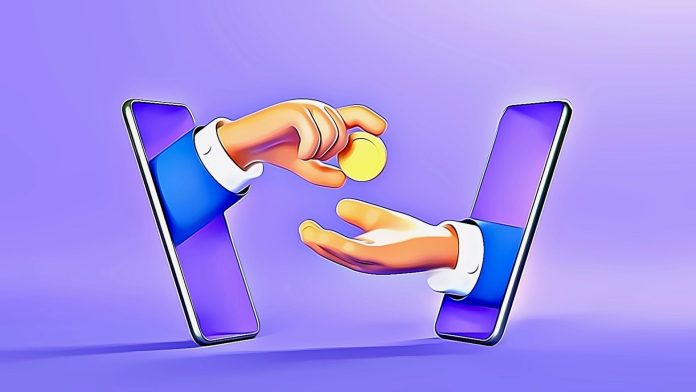 "Social Money" refers to financial services technology for developing novel products that focus on assisting consumers and clients in investing and saving by encouraging the creation of an open financial protocol for everyone.
Social Money Tokens have a total market capitalization of $118,173,224 and a total trading volume of around $5,292,331. 
Note: Tokens are sorted by their market capitalization from lowest to highest.
Zoracles (ZORA)
Distinct Features: Holders can use Zora Credit Lines with a qualifying score and give liquidity to Uniswap V3 in addition to governance functionality.
Zoracles technology gives DeFi users the information, resources, and funding they need to compete in the world's decentralized financial markets.
NFT Swap marketplace on the Zoracles platform allows users to trade liquidity positions produced by Uniswap V3. Buyers receive fees from these assets.
Zoracles has developed and deployed a proprietary algorithmic credit feature that uses Zora LP positions to evaluate creditworthiness and provide credit lines.
The platform has seamlessly incorporated current product lines into a new dAPP that will concentrate on developing features and capabilities for Uniswap V3.
Exchange – ZORA trades on Uniswap with a 24-hour trading volume of $59,473.42.
HollyGold (HGOLD)
Distinct Features: By utilizing blockchain technology to the advantage of producers, investors, and the general public, HollyGold is revolutionizing the entertainment industry.
HollyGold, a cutting-edge business, is developing an ecosystem for the whole entertainment sector. HollyGold's ecosystem includes Defi, in addition to concentrating on entertainment. 
People looking to take part in this EnTech environment can join the DeFi project, which allows them to earn extra money in addition to taking part in entertainment. Working with Hollywood enables them to develop fresh, intriguing NFTs.
Exchange – HGOLD has a 24-hour trading volume of $19,421.49, trading on  XT.COM, Bitrue, ProBit Global, and BW.com.
Onooks (OOKS)
Distinct Features: Onooks aims to unite a frustrated group of people who feel that real estate has traditionally been a luxury asset class for those with high valuations.
Launched in November 2020, Onooks is a decentralized cryptocurrency that promotes the development of a monetary and open finance protocol matrix that is integrated and interoperable, acting as a centralized liquidity pool and the foundation for DeFi and open finance apps.
A brand-new cryptocurrency initiative built on the value generated by the community, Onooks (OOKS) has equipped people to solve real-world problems.
Onooks team is a community of software engineers, corporate finance professionals, and people from the blockchain industry who aim to continue their effort in delivering solutions for real-world problems.
Exchange – OOKS has a 24-hour trading volume of $64,064.91 on Uniswap (V2), SushiSwap, and Txbit. 
WHALE (WHALE)
Distinct Features: The first social token, $WHALE, is said to be supported by the best NFT collection available
 $WHALE was introduced on May 18, 2020, as an Ethereum ERC20 token. This collection, located in The Vault, has been expanding since 2019. This serves as the foundation for $WHALE's value. Since its inception, the group has included well-known figures in the crypto art world, intending to enable everyone to become a whale through $WHALE.
WHALE Benefits:
NFT RENTAL –

Free rental of NFT assets from the WHALE Vault that includes gaming assets and metaverse property.
EXCLUSIVE NFTS –

Purchase NFTs that are only for sale for $WHALE.
NFT DROPS –

Valuable NFT airdrops from art to metawear for WHALE role holders.
EXCLUSIVE ACCESS –

Exclusive access to WHALE FM events, programming, and metaverse WHALE properties.
EXCLUSIVE INFORMATION –

Exclusive access to frequent market insights and analytical reports.
WHALE DAO –

Participate in WHALE club and treasury governance.
Exchange – WHALE has a 24-hour trading volume of $326,286, trading on KuCoin, Huobi Global, Gate.io, LBank, and CoinEx.

Rally (RLY)
Distinct Features: Consumer applications use RLY to create a token economy to foster community, growth, and reward engagement.
RLY Network is powered by the RLY token, an ERC-20 native token. The RLY Network Association's official bridges and canonical swaps allow users to access RLY on other blockchains.
RLY Protocol, a suite of token-enabled software for developers, enables token launching, quick pricing, immediate liquidity, and the chance to earn weekly RLY Rewards. The protocol also powers the RLY Network, a community of consumer apps.
The RLY Network Association, a non-profit organization, established in Switzerland, oversees RLY Protocol.
Exchange – RLY has a 24-hour trading volume of $4,952,997, trading on MEXC, CoinW, Phemex, Bitget, and KuCoin.
Disclosure: This is not trading or investment advice. Always do your research before buying any cryptocurrency or investing in any services.
Follow us on Twitter @nulltxnews to stay updated with the latest Crypto, NFT, AI, Cybersecurity, Distributed Computing, and Metaverse news!
Image Source:neoleo3d/123RF // Image Effects by Colorcinch